10 Interesting Family-Friendly Activities to Try This Summer 
School is out for summer! That means the sun is shining, the flowers are in bloom, and the kids are longing for activities to keep them entertained while they stay home all day.
Maybe you're the kind of parent who's just as excited to have the kids at home all summer as they are to not be at school. And that's awesome, spending time with your kids is important and having a looser schedule during the day can be relaxing and beneficial for everyone.
Or, maybe you're the kind of parent who's worried about how they can possibly keep a handle on the kids all day and is worried about the inevitable bouts of boredom that will soon be shaking the house.
Don't worry! Mobee has some fun family-friendly ideas that can help keep your family happy and engaged all summer long.
No. 1: Make Your Own Ice Cream
With the summer heat coming in to stay for a while, ice cream is never a bad idea. But for some added fun, your family can try making homemade ice cream together in your very own kitchen.
There are a few different ways you can achieve this, varying in difficulty and price.
This activity is great because you can make a bunch of vanilla ice cream and then everyone can add whatever toppings they prefer. Plus, you can repeat this project as many times as you want throughout the summer.
Consider pairing with a movie night for a treat and a show!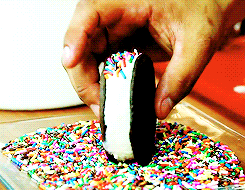 No. 2: Family Picnic
A picnic is great because of its versatility. You can choose whatever foods your family likes best, and everyone can participate in making some component of the meal. It makes finally sitting down to eat it all feel that much better!
Some common picnic foods include:
Chicken salad
Sandwiches
Veggie and Fruit Trays
Chips
Juice and Waters
Anything Goes!
Once all the food is prepared, you can either sit down and have the picnic right in your backyard or consider visiting a local park. This can be a great option if you've got any younger kiddos who would like to play in the playground afterward for some added entertainment.
No. 3: Projector Movie Night
Now this activity can get a little pricey since a good projector isn't always the cheapest thing. However, it's a purchase that might be worth making since it can be used repeatedly throughout the year and is portable enough to take with you to other people's houses, or on trips.
Some people have replaced their normal TVs with projectors because it provides a bigger screen for a cheaper price than a television.
For this activity, you would basically be recreating a drive-in movie experience in your very own backyard. Choose a flat wall on the outside of your house or hang up a white sheet from the trees or fence if you don't have a clear wall, and this will become your projector screen.
Then it's as simple as waiting until dark, setting a comfy blanket and pillow fort with the kids to settle in, and picking a family favorite to watch together outside.
This activity is fun and exciting for the kids and can be recreated multiple times throughout the year. Maybe even try it in the fall or winter for a chilly night to bundle up and watch your movie.
No. 4: Nature Scavenger Hunt
There are many different printable nature scavenger hunts available online if you're interested in this idea but consider making your own scavenger hunt that's specific to your backyard or park if you're feeling particularly crafty.
Some common items found in these hunts are:
butterflies
bird nests
specific-colored flowers
worms
snails
and anything else that might be growing or crawling around your yard!
If you're hoping to really get your kids invested in the great outdoors, consider visiting a local hiking spot or nature trail. Places like this are often overlooked but are also excellent sources of adventure that the entire family can be a part of.
No. 5: Family Painting Night
Every summer activities list needs some crafts!
Get some acrylic paints together in all the basic colors and pick up enough canvases for everyone in your family to participate. Make sure you also have enough paintbrushes to go around.
If you're worried about expenses, all this stuff can usually be found at your local dollar store for some pretty budget-friendly prices.
Pick a picture that all the family can enjoy and then gather everyone around the table to try and recreate it on their own canvas.
This activity is great for laughs and family conversations while you all create some artwork together and is fun and sentimental to look back years later. Afterward, the canvases make for some great wall art to hang up around the house.
Consider creating a new round of canvases every year so everyone can see their painting skill improve.
No. 6: Build Bird Feeders
Your kids aren't the only ones coming out for summer fun during these months. Many birds thrive during the summer and spend much time looking for shady places to land and get some grub. This is where you guys come in!
This is another kid-friendly craft that can be made using cheap and easy to work with materials. All you will need is some empty plastic bottles, popsicle sticks, string, scissors, glue and anything you might want to use to decorate your feeders.
You will need to cut some holes into your water bottle: two that you will slide your popsicle sticks into before gluing in place to create perches for the birds to stand on, and then two larger holes above those sticks so that the birds can get to the seed within the bottle.
Take your string and tie it around the neck of the bottle below the lid, creating a loop that can be hung from hooks or branches.
Everyone will then mark or decorate their feeder however they want. Remember, birds are attracted to brighter colors, especially red! After you are all done, each person will pick a place around the yard to hang their filled feeders. Then, you can all watch as birds come to feast and see whose feeder they like best.
If you continue refilling the seeds, the bottle feeders should last a long while, weather permitted.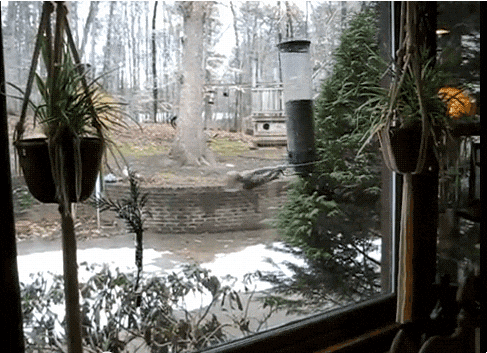 No. 7: Making a Time Capsule
Time capsules are an excellent activity to do periodically with your family. Everything you need to make one is likely already in your home. If you've got a shoe box, you can have a time capsule!
Everyone can contribute one or two things into the capsule. These things should either be representative of the time period or an object that holds some sentimentality.
Once everything is placed inside the shoe box, seal it and then decorate it as a family and mark it with the date.
Actually burying the time capsule (like people traditionally do) is totally optional! There's no reason you have to bury it as long as you make sure it gets placed somewhere safe where it can remain unopened for as long as you want.
Decide when you want to reopen the time capsule, whether it's a year from now or ten years from now. With this activity, everybody has something fun to look forward to in the future and when the box gets opened it'll be a fun snapshot of the past that everyone can look back on with nostalgia.
As you get closer to reopening the capsule, consider doing a countdown to ramp up the excitement!
No. 8: Backyard Camping
Why trek all the way out into the woods to go camping with your family when you can set up tents and roast marshmallows right in your backyard?
To make this backyard camping trip feel as close to the real thing as possible you'll need:
At least one tent that everyone can fit into, or a couple smaller ones (Maybe the kids can get one of their own!)
A small campfire that can be made on the ground, in a fire pit if you have one, or even on a grill
S'more essentials (graham crackers, chocolate, marshmallows, skewers) or hotdogs if you prefer a savory treat over a sweet one. The point is to roast something yummy over that fire!
Your family can stay up late telling stories around the fire and the best part is that there's a fully functioning bathroom just a few feet away. Plus, if any of your little ones get scared at night or have trouble sleeping outdoors, it's super easy to pack everything back up and head inside for the night.
No. 9: Family Mural
Get your hands on a big roll of kraft paper from a local craft store or perhaps a teacher supply. Using this, you'll cut out a big piece and hang it up on a free wall somewhere in your home. Spots like the garage or a basement are perfect for this.
Then, using whatever paints, markers, or other art supplies you might have, everyone can add their own drawings and artwork to the paper.
The goal is to make a mural, hopefully filled with pictures of things that happened that year, so that you can keep the mural for years to come and look back on the events that took place around when it was made.
When the paper is all filled up, you can invite family and friends over to take a look at your masterpiece and maybe take pictures with it that can be used to represent your fun family time. If you're a household that sends out postcards or Christmas cards every year, this could be a fun picture to use!
If your family enjoys doing this, consider making it a yearly summer activity. This way you'll soon have a collection of hand-made snapshots from every year of your kids' childhood to look back on.
No. 10: Backyard Olympics
Lastly, let's get all the family active and moving with a backyard Olympics competition! This one might take a little planning, but it's sure to become a family favorite.
Pick out a few activities that can be completed right in your yard. Consider games like:
Kickball
Catch
Relay races
Sidewalk Hopscotch
Jump roping
And more!
Play through a round of each game and see who has won the most by the end of the competition. The winner can choose what take-out to get for dinner or what everyone should have for dessert that night! It's a fun way to make sure your kids are staying active and playing outside while making memories and spending time together.
If you're worried about the prices of any of these supplies, remember that you can always complete Missions using the Mobee App and gain rewards that can be put toward creating some summer family fun times. Check out what Missions are available at stores near you!