14 Different Ways to Make Extra Cash With Your Car
Cars can quickly get you from point A to point B, but they also are expensive. According to AAA, the average cost of owning and operating a new car per year was $9,561 per year. This is for 15,000 miles driven and rounds out to about $800 a month. 
Here are 14 options to earn extra cash by using your vehicle, to help you offset those operating expenses and pay for your car.
No. 1: Deliver Food
Delivering food is as easy as driving around to different restaurants, picking up people's orders, and delivering them. Each trip pays you a fee, plus you can earn tips.
A few different food delivery platforms that hire drivers include Doordash, UberEats, GrubHub, Seamless, GoPuff, Postmates, Caviar, Munchery, Order Up, Tapingo, and East Street. Restaurants often hire their own delivery drivers as well. 
No. 2: Drive for Ridesharing Apps
These apps operate by connecting people looking for rides with people that have a car. Each time you drop off a rider you get paid a portion of the fare, plus the chance to earn tips.
The two biggest ridesharing apps in the U.S. are Uber and Lyft. There are also many other alternative ridesharing apps like Wingz, iCarpool, and HopSkipDrive. Another option is Zum, where you transport kids to destinations like sports events. It requires a background check since you are working with youth.
While Uber and Lyft are available nationwide, be sure to confirm that the others are available near you.
No. 3: Deliver Groceries
These platforms have you pick up groceries at stores nationwide, and then deliver them to people's homes. Like the other platforms, you receive a fee from each person plus tips.
Leaders in this space include Instacart, Shipt, and a smaller company called Burpy.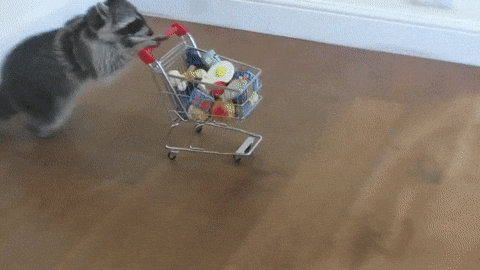 No. 4: Deliver Alcohol
If you meet the age requirement you can also deliver alcohol in addition to food and groceries. It's a great choice since you can learn about all the fancy wines while you make money.
A few different options are Saucey, Minibar Delivery, and Drizly.
No. 5: Mystery Shopping
Mystery shopping is a great way to have some fun shopping at your favorite stores, and earn rewards while you do it.
One great mystery shopping app is the Mobee App (naturally). Mobee App lets you earn rewards at your favorite stores by taking pictures and answering questions. Once you complete Missions, you will receive points that you can use to redeem gift cards. To get started with Mobee, visit mobeeapp.com or open the Android or iOS app stores.
No. 6: Delivery Apps
Have you ever thought that it would be cool to deliver packages like how your local FedEx and UPS drivers do? If so, you can try it out for yourself.
A few leaders in the space are Amazon Flex, CitizenShipper, Doorman, GoShare, and Grabr.
No. 7: Watching Pets and Housesitting
While you don't need a car, having one certainly helps with this tip. Sometimes the people who need these services live in remote areas and it opens you up to more available jobs.
Rover and Wag are two leaders in the pet-watching space. They both require you to get background checks. Another is Sit Dogs, a partner of Rover that is specifically for dog sitting. Cat sitting is easy, as they don't require the walks that dogs do.
Sometimes people are just looking for house sitters. House Sitter and Trusted House Sitter are great options to get started watching people's homes while they are away.
No. 8: Pick Up Scooters
Again, this one doesn't require a car but having a vehicle helps. This you to pick up scooters and return them to the main hub. This is because, with some apps like Bird and Lime, people scoot to wherever they are needed and then leave them there.
To learn more about how to pick up scooters, and if it is worth it, check out this guide by Work At Home Wife.
No. 9: Help People Move
Helping people move is a great way to make money, as it's a common task that nearly everyone has experienced at least a few times.
A few apps that come to mind are Dolly, Bellhops, Get Burro, Lugg, and Go Share. There's also TaskRabbit and Thumbtack, which offer moving and other odd jobs that you might be interested in.
No. 10: Rent Out Your Car
Renting out your car when you aren't using it is a great way to make extra money.
GetAround, Turo, and Hyrecar are three options to rent your cars out to other people. GetAround lets you rent cars to people for a few hours at a time. It's similar to Zipcar.
Turo usually is for people looking for a car for more than a day at a time. Hyrecar is for people looking to rent a car to drive for Uber and Lyft. They all have their own policies and require people to have a good driving record.
No. 11: Advertise On Your Car
It's likely that you've seen a car driving around with a decal and thought to yourself "That's great advertising!" Well, you might be shocked to know that companies are willing to pay money to people to have them advertise on their cars.
Two leaders in this space are Carvertise and Wrapify.
Make sure that you read through their policy when deciding if it's worth it to advertise on your car. Many of them require you to drive a certain number of miles per day. Your insurance might not accept this as well. This makes the most sense for people who have a long, regular commute along a busy road.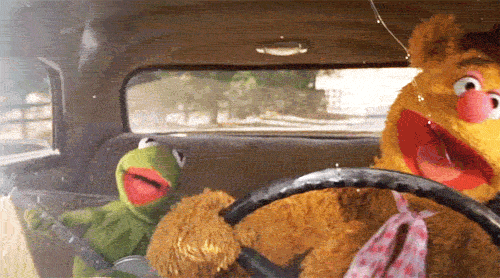 No. 12: Rent Out Your Parking Space
If you don't need your parking space it might be worth it to see if you can rent it out to other people. Sometimes you might have a driveway and a designated spot and only need one. If you live in a major metropolitan area, you are likely to make a ton of money since there are limited spaces to park.
A few that come to mind are Kerb, CurbFlip, Just Park, Monkey Parking, Spacer, and Spot. Here's a guide with 12 other parking space rental apps. Be sure to make sure that it's legal where you live. Some people also do one-off parking for sports and other events, if you are comfortable with that.
No. 13: Babysitting and Childcare
While you can babysit and watch other people's kids without a car, having one can open up more opportunities. Some jobs need you to have a car to take kids to certain destinations.
A few apps to consider are Care.com, UrbanSitter, Bambino, Sitter Pro, and Helpr. This guide by What to Expect will help you understand the differences between the platforms.
No. 14: Notable Mentions
There are a few honorable mentions that fit into the other categories. The first is Eaze which is a cannabis delivery service available in California. You could also deliver laundry and do housecleaning.
Make sure you consider your hourly rate and the tax benefits for gig economy workers with multiple jobs. One thing that you should look out for when considering any side hustle is how much money that you make after wear and tear and gas. According to Itstillruns.com if you drive 10,000 miles a year, the following costs represent wear and tear based on the type of car you have.
Small Sedan: $0.17 per mile or $1,706.66 per 10,000 miles.
Medium Sedan: $0.24 per mile or $2,356 per 10,000 miles.
Large Sedan: $0.34 per mile or $3,394 per 10,000 miles.
SUV: $0.34 per mile or $3,368 per 10,000 miles.
Minivan: $0.27 per mile or 2,739 per 10,000 miles.
To run the numbers specifically for your car, read this article by It Still Runs.
There are so many different ways to make money with your car beyond your day job. Many of them have you being a part-time independent contractor, but also give you the option to turn them into full-time roles.
We hope this guide helps you figure out the side hustle that's right for you. There's nothing better than making money on your own schedule. If you are stuck choosing one to get started, we recommend starting off with Mobee!
Looking to save money in addition to making extra money? If so, check out our tips on saving money on your next vacation, as well as how to save money while living in a big city. You can also take a look at our guides on how to save money on rental cars and how to save money on groceries.