[FAQ Series] What are Mobee Missions?
There are some questions that we get very often. We decided it's time we start a frequently asked question (FAQ) series of the Mobee blog to answer the questions we see most often. This time, we're focusing on Mobee Missions. What are they? How do they work? Where can you find them? And so much more.
Mobee uses Missions as the main resource for earning points. Knowing everything there is to know about Missions will help you become one of our top earners. Let's get started!
What is a Mission?
First, we're going to go over the main (and most important) part of this question. What is a Mission?
Mobee Missions are the various mystery shopping tasks that you can complete within the Mobee App. At any given time there could be any number of Missions available for you to view or complete. Missions are indicated with a circular pin in either orange, which indicates an active Mission or gray, which indicates an inactive Mission. In-store Missions are always worth some value of points, but it varies depending on the difficulty, length, and requirements set within the Mission. Missions can range from 150 to 1000+ points.
In a Mission, you'll typically be asked to answer questions about and take photos of different displays or products, and more. In some Missions, you may have to speak with an associate as well. Any requirements set for a specific Mission will be listed in the Mission Brief. It's important to review the Mission Brief before beginning any mystery shopping task so you'll know what tasks you'll be asked to do.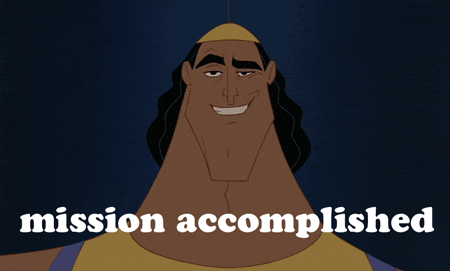 Where are Missions located?
Mission location varies between Missions, cities, states, etc… The locations are typically determined by the needs of the clients that we're currently working with. Because of that, Missions may be located at some CVS stores, for example, in your town, but not others. There are always new Missions popping up, however, so finding Missions at new locations is a big possibility if you check your app frequently.
The task of finding Mobee Missions is very simple. When you open the app you'll be shown a map of your current location. On this screen, you'll see orange and gray pins indicating where we currently have Missions set up. All you need to do is decide which one(s) you'd like to complete and head over to that location. Don't forget, all Missions are available to everyone using Mobee and they tend to go quickly. Take advantage of any available opportunity while you can, trust me!
If you'll be traveling, you can even search other areas for Missions. To access this feature, all you have to do is scroll over the area you'd like to view and hit the "search this area" button. The button will appear at the bottom of the screen anytime you're over a part of the Map that doesn't include your current location. This feature will show you all of the Missions in that area. It doesn't get easier than that.
Completing Missions
Once you've found the Mission you'd like to complete, and have arrived at the store location, you're ready to begin. To start, you'll need to select the "view" button next to the Mission you'd like to complete. This will take you to the Mission Brief, where you can select the "Start Mission" button. Remember, it's important to review the Mission Brief before beginning any Mission in the app. Now you're ready for the fun part… completing the Mission!
Each Mission consists of a mixture of multiple choice, write-in, photo, and/or Yes/No questions. To complete the Mission, all you have to do is answer each question by finding specific products and displays and following the provided instructions. Be sure to use the example photos of products and displays to help get more of your Missions approved.
During Missions, you may be asked to either speak with an Associate or make a small purchase. These tasks will be listed in the Mission Brief before you begin. If you accept any Mission with these requirements, you will need to complete those tasks as asked in order to receive credit. Remember all of our Missions are reviewed by our validation team for honesty and accuracy.
Why Mobee?
So, you may be asking yourself: Why should I use the Mobee app? Well, it's one of the fastest and easiest ways to earn gift cards and rewards just for shopping at the stores you love. With Missions available almost every day, there's no reason not to try.
If you're a fan of cool gift cards, fun Missions, and more, then this is the mobile app for you. The possibilities are endless when it comes to using Mobee!
Conclusion
Missions are the key to earning the most possible points with Mobee. Understanding everything there is to know about them will help you become one of our top earners in no time! Just remember these steps and you'll be redeeming rewards in no time:
Read the Mission Brief before beginning Missions
Follow the instructions very carefully
Leave comments at the end of any Mission you encountered difficulties with
Check the map daily for more Missions
And, most importantly, have fun!
Do you want to make money from your phone? Mobee pays you in rewards to shop at your favorite stores and retailers. Check us out on our website, the iTunes Store and the Google Play store today!