One of the most necessary elements of adult life is credit. You'll need credit to make large purchases throughout your life and to establish the ability to invest. To build credit, a credit card is almost essential. We all acknowledge that we should be building credit and maintaining credit cards, but what does that actually mean? What are credit cards, and how do they work? Let's break it down.
What Are Credit Cards?
Credit cards are bank or retailer issued cards that act as a form of currency and can help cardholders build credit via making payments on loans. Credit cards can be swiped, tapped, or entered into websites to pay for transactions.
Applications like Apple Pay can also function as credit lines. Credit card issuers offer short-term credit within a credit limit, meaning that you can borrow up to a certain amount within that limit. Some cards offer rewards, some offer cash-back, and others have high transaction fees, high-interest or annual fees.
The goal of using credit cards is to increase your credit score, by showing lenders that you can accrue and pay off debts. This will make them more likely to give you auto loans, home mortgages, and other loans at low-interest rates with better payment options.
There are a variety of pros and cons to every credit card based on those terms. In some cases, creditors offer a longer grace period depending on the card you choose. In others, the credit card company might offer rewards to incentivize you to borrow more. Finding the credit card that works for you is a process of narrowing down the pros and cons to determine how you'll be able to best build your credit.
 What Does it Mean to Build Credit?
Building credit is a process by which you can establish your creditworthiness. You achieve this by practicing good financial behaviors with regard to the loan you've taken out from your credit institution. If you pay your credit card bills on time and engage in responsible spending and borrowing habits, you'll be able to establish credit. Credit cards are crucial to building credit. They can offer the lowest risk way to do so if you ensure that you're making payments on-time and staying within your credit limit.
Check out this list of the best credit cards to help you build credit in 2020.
If you're curious about the current state of your credit score, you can check your credit score for free once a year on AnnualCreditReport.com. Some banks keep a credit report score tracker along with the rest of your information so you can keep an eye on your credit history.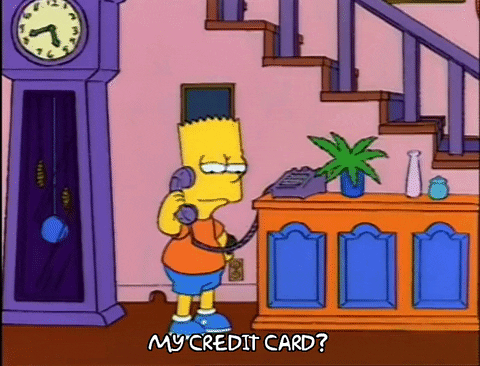 How Can I Get a Credit Card?
Many banks and financial institutions offer credit cards. You can apply for your card or even look to alternate routes for credit.
Some retailers, like Macy's and Nordstrom, offer credit cards with great rewards. If you know that you'll be shopping and spending money a lot with one retailer it might be worth looking to them for credit. Students with limited credit can sign up for student credit cards with lower interest rates. Also, if you have a lower credit score you can get a secured credit card. You put money upfront to help increase your odds of getting approved since the available credit is as much as you put down. This is also known as getting a secured credit card, as opposed to an unsecured card where you put no money down.
Be sure to keep on an eye on the interest rates associated with the card, the fees that might apply, and the possible rewards. If you don't have established credit, having a co-signer on a credit card can help you to get a card so you can get moving on bolstering your credit score. Banks generally look at your debt to income ratio when deciding whether to approve you. Be sure to select a co-signer with a history of good financial habits who will aid your credit-building rather than hinder it.
What Are Interest Rates?
Credit cards have interest rates that are measured through the annual percentage rate, or APR. APR regulates the cost of borrowing from your chosen credit institution. It can fluctuate depending on the standard set by the Federal Reserve. Interest rates can accumulate depending on how much or how little you pay off the balance of your credit card bill. Interest rates can destabilize your finances if you allow credit card bills to remain unpaid for a long time. So be sure to keep an eye on your interest rates and know how much money your bank intends to take out of your account each month.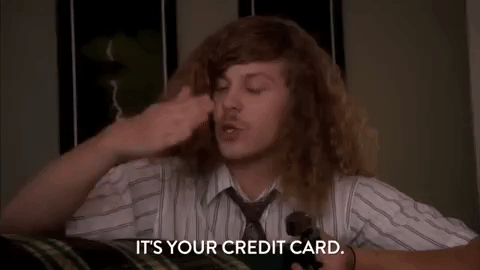 What Are Some Best Practices for Having a Credit Card?
As with any form of borrowing and lending, best practice requires that you pay back the money owed in a timely, responsible way. Having a credit card can be freeing, in the sense that it allows you to spend money and pay it back over a longer interval. Make sure that you're able to pay off your credit card on a monthly basis or within the due dates set by your credit institution. Allowing credit card debt to accumulate can have a negative impact on your credit score and investment opportunities. If you fail to adhere to the ramifications of your particular billing cycle, you might end up in a bit of trouble with your card issuer.
Check out this guide for a few more credit card best practices. Consider reaching out to friends and family to see what ways they're responsibly building credit with credit cards.
What Are Some Ways to Optimize Your Credit Card?
There are a few different ways that you can maximize the effectiveness of your credit card. One way is to always review your statement balance at the end of the month. Always try to pay more than the minimum payment, and avoid going over the limit. And if you are struggling to find ways to save enough money to pay off your credit cards, consider things like getting into couponing and lowering your heating bills. Also, you can cut the cord, lower your car insurance payments, and use mobile apps to help set a budget.
Make sure that you are aware of the costs and current state of your card. This includes your interest rate, late payment fees, foreign transaction fees, and costs for cash advances. While you shouldn't be paying all those fees, you will want to be aware of them in case something does happen.
If you call your bank you might be able to get them to lower your payments, refund interest charges, lower your APR and drop annual fees for good. Try using one of these scripts to help. If you can't get your issuer to lower your APR, then you might want to consider doing a balance transfer to a new credit card company. Many of them offer 0% APR, or interest-free payments, for your first 12-18 months. But you want to be careful, and review the fees associated with the card after.
You can also use a service like Self Lender or Esusu to increase your credit score. The payments into their CD get reported as loan payments to the three major credit card agencies Equifax, Experian, and Transunion. Try giving and app like Cushion.ai to get interest payments and late fees refunded to you. And have an app like Trim where they even make calls on your behalf to lower payments and interest fees.
Credit cards can help you build credit that will help you achieve your financial goals. But like anything else in life, you have to make sure to manage them properly to get the maximum benefit.