Mystery Shopping Insights: Back To School
Today, we're giving you an inside look into your Anywhere Mission Results. We recently posted an Anywhere Mission asking you about your Back-to-School shopping preferences for the 2019-2020 school year. Today, we're sharing those results with you. Take a look at what our survey participants are planning for their back-to-school shopping this year.
Back-To-School Shopping
This year, 60 percent of our survey participants plan on shopping for back to school items. Of those people, 87 percent plan on doing the majority of their shopping in-store, while the rest plan on shopping primarily online. Where do you fall in that mix?
Back-to-school shopping is a big shopping season. Here's when our survey participants plan on beginning their shopping:
August (69 percent)
July (23 Percent)
Amazon Prime Day (5 percent)
September (3 percent)
June (0 percent)
The next thing we looked at is the importance of discounts on back-to-school shopping. According to our survey participants, 90 percent are planning on taking advantage of discount this year. The most popular among our survey participants are:
X% off a products (47 percent)
BOGOs (27 percent)
$X of $XX or more purchases (16 percent)
Free gift with purchase (7 percent)
Other (2 percent)
There you have it! Now let's take a look at the most popular products for back-to-school products.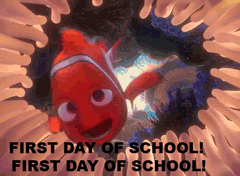 Favorite Products
There are so many products in the back-to-school shopping realm. Here are the most popular categories for the 2019/2020 school year:
Pens, pencils, crayons, markers (89 percent)
Notebooks, binders, folders (85 percent)
Clothing, shoes, accessories (73 percent)
Backpacks (61 percent)
Technology (34 percent)
Dorm supplies (16 percent)
Other (8 percent)
Now that we know the most popular categories, here's a look at what our survey participants thought of as their most important purchase:
Clothing (30 percent)
Computer/electronics (13 percent)
Backpack (12 percent)
Pens/pencils (10 percent)
Textbooks (9 percent)
Shoes (8 percent)
Notebooks (7 percent)
There you have it. Do these items line up with your most important purchases? With so many necessary items for the back-to-school season, there's a lot of possibilities. It looks like clothing tops the list as the most important for our survey participants, though.
Mobee's Back-To-School Shopping Hacks
Back-to-school shopping can be an expensive feat but buying all of those products is a necessity before kids start school again. Before closing out this blog I wanted to leave you with some of my best back-to-school shopping tricks.
Don't buy everything in one trip. Many stores offer various discounts throughout the Summer. Taking advantage of those sales will help you get the products you need at a reduced cost. Spreading those purchases out over multiple weeks can be annoying at times, but the money you'll save is typically worth it.
Reuse products. Before heading out to the store, take a look at what products you already have available. Things like binders, backpacks, book covers, pens, pencils, etc… can often be used for more than one school year and reusing them can help save some money on school supplies.
Use Mobee gift cards. Completing Missions during the Summer months and saving those points/gift cards to use for back-to-school shopping can help reduce your school supplies bill as well. Mobee gift cards are a great resource for any shopping needs.
Create a budget. Creating a budget will help motivate you to look for the best sales and will help you avoid overspending. You can set a total budget or budget for different categories like $150 for Clothing and $200 for school supplies. Make sure you make a budget that works for you and your needs, though!
There you have it! These are the tips and tricks that helped me shop for school supplies in previous years. Hopefully they will prove helpful for you as well.
Closing Thoughts
There you have it! These are the current back-to-school shopping trends as reported by our survey participants. Do you agree with their shopping preferences?
There are so many brands, products, and more that are important for starting school in the fall. Making sure you get everything you need can be a tricky task especially when increasing prices and brand loyalty are thrown into the mix.
Infographic
Do you want to make money from your phone? Mobee pays you in rewards to shop at your favorite stores and retailers. Check us out on our website, the iTunes Store and the Google Play store today!