This is a guest post from one of our Bees, Dale Calaway.
Mystery shopping has been around since the late 1990s. But many people are not sure what is behind the mystery of mystery shopping. In this blog, one of our Bees, Dale Calaway, uncovers the secrets behind mystery shopping to help you decide if it is right for you. 
What is Mystery Shopping?  
Mystery shopping, also known as secret shopping, involves completing specific tasks in a store, restaurant, or another public place, on behalf of a company. Mystery shoppers are usually paid a fee for their services. It can be a wonderful way to make some extra cash in your spare time. If you find that you like it, you can even do it full-time. 
What to Expect When Mystery Shopping  
You can expect to go into stores and restaurants to gather information for a client. This information includes photos, and answers to questions. You will have a set of tasks to complete and given a period to complete them.
Many of the top Mobee App users earn hundreds of dollars' worth of rewards per month. There are more benefits to mystery shopping than earning cool gift cards. As a secret shopper, you are providing valuable information to companies. They rely on your insights to make important decisions about their products, displays, and more.  
How You Can Make Money With Mystery Shopping   
To get a payout, you must complete tasks to up to the standards of the company. Once shoppers get the hang of it, many of them start a regular schedule of mystery shopping. Many shoppers do it while they are already running their daily errands.
With Mobee App you will get points for any jobs you are able to complete. You can then redeem those points for gift cards at your favorite retailers like Amazon.
You can choose the date of the shop to fit in with your schedule and location using the Mobee App. You can do assignments at your own pace, so you open the Mobee App and see which Missions are available. If you have are looking for work or a side hustle, mystery shopping might be right for you.
Understanding the Mystery Shopping Landscape  
Mystery shopping is a legitimate and ethical practice. According to Shoppersview.com, video mystery shopping and telephone mystery shopping are legal in most U.S. states. This is "thanks to one-party consent laws for video and phone recording."
When deciding whether you should work for a company, make sure to avoid mystery shopping fraud.
According to the FTC (Federal Trade Commission) you should always:
Read reviews of the company online.  
Never pay upfront to get the opportunity.  
Never pay companies for certifications.  
Never wire money or buy gift cards for a mystery shopping assignment or any job opportunity.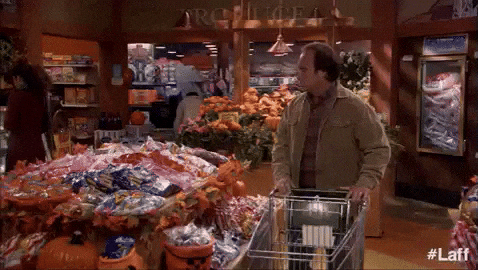 How to Get Started with Mystery Shopping
Mystery shopping is open to people of all levels. Like anything else, the more you do it the better you get at it. Assignments usually get easier to complete the more you do them.
The best way to get started is through the Mobee App. To do this, you need to download Mobee via the iOS or Android App Store. Once you download it and create an account, you can start completing Missions.
Mystery shopping can provide you with fulfilling adventures and awesome perks. Happy shopping!
Dale Calaway is an active Mobee shopper who enjoys photography, reading Christian literature, and spending time building websites. He has been a mystery shopper since March 2020 and enjoys photography. This makes taking photos his favorite part of being a bee. He believes that "Doing an excellent job on a mission is super important not only to your own reputation but also for your client's satisfaction." 
Are you looking to complete your first Mission? If so, here are answers to commonly asked questions that our users have. Also, here is how to discreetly take photos, and some troubleshooting tips.