Stocks are investments in companies that grant shareholders rights to the purchaser. They help diversify your financial portfolio and build credit as an investor. But breaking into the stock market can challenging if you are unsure of how to proceed. Here are a few tips and tricks for buying into the stock market and getting your investing journey started.
What Do You Need to Get Started?
To buy stocks, you'll need to decide which stockbroker you want to work with. You can set up a brokerage account online. From there you can pick and choose which stocks and companies you want to invest in with the help of a broker. While setting up an investment account you should know which methods you'll use to fund the account and what are your account minimums. This will help ensure that you're not blindsided by any charges.
What Are Stockbrokers?
Stockbrokers are licensed professionals that can help you understand where to invest, and purchase stocks for you. There are different types of licenses available, but typically you'll want to find a broker that has a Series 7 license or is a Registered Representative.
According to Investopedia, there are four kinds of stockbrokers. They vary their investment choices based on how aggressive you want your portfolio to be.
Full-service brokers offer more traditional financial recommendations. But they tend to be more expensive than discount brokers, who offer less information but at a lower cost. There are also robo-advisors like Betterment that use algorithms to provide you with an investment advisory experience.
If you want to start investing without operating through a middleman, check out Robinhood or TD Ameritrade. They allow you to develop your stock portfolio without incurring commission fees. Or you can use an app like Acorns or Stash that makes investing with little money effortless.
You should assess your needs and determine which stock brokerage and stockbroker options work best for you. There are plenty of resources available to help you narrow down your options, such as this guide to stockbrokers for beginning investors.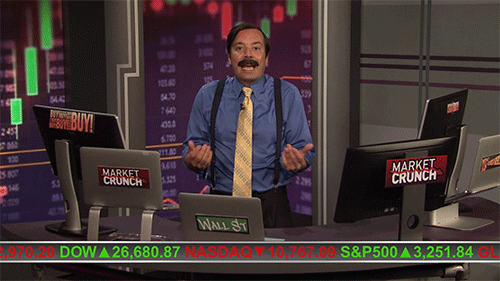 How Do You Choose Which Stocks to Buy?
Typically, your stockbroker will work with you to determine which stocks to buy. But having an idea of how you want to invest and what kind of investor you want to work with, will help narrow things down.
If you're interested in small businesses, consider doing research into which small businesses you'd want to buy shares in. Penny stocks are often lower-risk investments that can give your portfolio and credit score a boost. Blue-chip stocks are low-risk investments that allow you to invest in companies with large revenues and slow, steady growth. If you have some money to burn, consider spending more on stocks that are easier to speculate on.
If you're doing research on your own, check out the following resources for different investment options.
What Happens Next?
Once you know which stocks you're going to buy, and how many shares you're going to invest in, the next step is to choose your stock order type. There are several different versions of stock trading you can opt in to, so check this guide to stock trading terms before you dive in. The biggest two avenues for buying stock are found in the market order and the limit order.
Market order: A request to buy a stock at the best price available right now. 
Limit order: A request to buy a stock at a specific price, or higher than that price. 
Because the market moves so quickly, investing with a market order can often cause the price you buy in at to fluctuate from the initial price you saw. Market orders can be tricky for new investors. Limit orders offer more control in the form of a fixed price point but can take a bit longer to nail down. If you're working with a broker, they'll be able to tell you which option you should go with for which stock.
Once you've secured your stock, you'll be all set to start generating returns.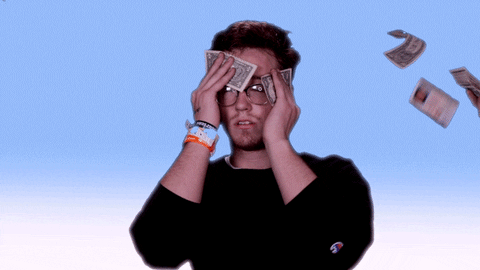 How Will Investing in Stocks Make Me Money?
Making money through the stock market takes time and relies on smart investments into companies that are likely to turn a profit. Once you've had a stock share for a while, you might be able to sell the stock for higher than the price you paid for it. This earns you money in the form of a capital gain.
It's best to keep in mind that your stock prices and values can and will fluctuate. You can also make money through stock dividends. These occur when companies distribute a portion of their earnings to investors. Check out this list of high-dividend stocks you can invest in now.
What if I Don't Want to Buy Individual Stocks?
If you're uninterested in purchasing stocks directly, there are plenty of other investment options available through the stock market. ETFs, or exchange-traded funds, work similarly to mutual funds. They can help diversify your portfolio by allowing you to invest in a group of assets rather than individual stocks. Some people prefer ETFs for their ease and versatility.
Mutual funds are also great investment options that group you with a set of other investors to buy a group of assets. This is like an ETF but with more participants. Within the group of assets are often stocks and bonds, so if you want something a little more low-risk mutual funds are a good choice.
Ultimately, buying stocks is a great way to dip your toe into the stock market and develop a bustling financial portfolio. As with any big financial decision, consider reaching out to a financial advisor and doing ample research before you start buying stocks.