Career Resources to Help You Land Your Dream Job
Looking for a new job is stressful regardless of your circumstances. There are so many different companies and jobs to apply to, job markets can be extremely competitive, and sometimes even knowing where to begin is difficult. Whether you're looking to move up in your field or searching for new opportunities in other areas, it's important to know what resources you have at your disposal and leverage every advantage you can.
We've compiled a list of resources that will help you wherever you are in your job hunt. Depending on your timeline, we also recommend seeking out peer mentorship to find out how you can best tailor your job search to your chosen career.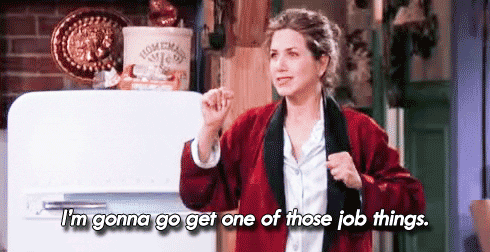 Resources to Help You Develop Your Resume
The first real step of reigniting or beginning a job search starts with your resume. Representing yourself well and accurately explaining your skills is incredibly important—having a good resume will make it easier for employers to evaluate you and determine if you're the right candidate for them. As you develop your resume, don't forget to place emphasis on the skills, hard or soft, that your career path requires.
Depending on your career field, your resume will look a bit different compared to others. Check out these resources to determine what kind of resume you should be handing over to hiring managers:
Need a little help crafting your resume? Check out these resources for tips and tricks for crafting a document you'll be proud to have represent you.
Resources to Help You Find Jobs
Knowing what you want to do isn't necessarily a one-way ticket to finding a job. Narrowing down the list of employers and positions is key, and is often contingent upon doing a little bit of research.
There are plenty of different job sites that can help you narrow your search. Indeed is a great resource to use for keyword searches and to get a feel for what opportunities are available in your field. LinkedIn is particularly good for job-hunting, especially because it gives you a window into where your connections work and what jobs are available at their companies. Check out the following websites and job boards to learn more about career opportunities in your field:
If you're a graduating student, your career journey might just be beginning. Often universities have internal job matrices that can be great resources to help you find jobs in your area. Usually, the companies that post job listings within your university's matrix have hired people from your university before and might be more likely to look at candidates like you. Taking advantage of professional networks provided by your degree program, either online or through career centers can be a great first step in locking down the job you want.
Resources to Help You If You're Changing Careers
Maybe you're looking to move fields. Knowing what a job requires is half of the job-hunt. Does your chosen career field require more education than you have? Do you need to enroll in a training program or internship in order to be fully prepared for a career in your field? What kind of salary can you expect in a new field?
Research is the easiest way to find out exactly what you need for your specific field. There are resources available to help you determine the answers to all these questions and more. Check out the following websites, and be sure to do your own research.
Once you know what direction you want to go in, visiting websites like LinkedIn will help you determine what opportunities are available in your new field.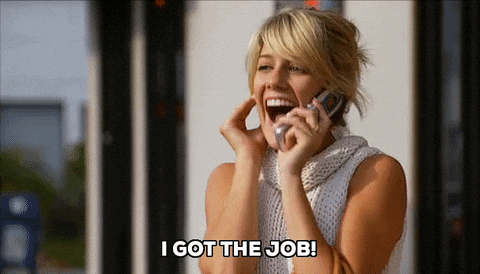 Resources to Help You Develop Your Online Visibility
Today's job search can often take place entirely online, from the initial hunting all the way to the first interview (and even then sometimes you might not speak to anyone until your first day). Developing an online portfolio (especially if you're in an arts field) can be the deciding factor of your job candidacy. More generally, fleshing out your LinkedIn profile can be hugely beneficial. LinkedIn offers great opportunities for networking and job searching and can serve as a living resume reflecting your achievements.
Check out these resources to help you start your online portfolio:
Check out these articles to learn more about improving your LinkedIn profile:
Keeping track of how you portray yourself on social media can also help you maintain a professional online presence—don't forget that your Twitter might be visible to future employers.
Job hunting is tough, but it doesn't have to be an isolating process. There are plenty of people out there who want to help you succeed. Staying in touch with your network and being open to new connections is a great way to stay career-focused in your everyday life. Stay active and keep at it and you'll reach your career goals.