Cord Cutting Guide: What You Can Do
Cable TV is increasingly something that people rely on less and less for entertainment. Your favorite movies, shows, and documentaries aren't necessarily over-the-air on network television—instead, companies like Netflix, Hulu, and Amazon Prime Video are creating amazing content at low subscription costs.
While many younger people aren't going in for cable, those who do have it are finding it difficult to sever ties with their cable companies. Luckily, we're here to answer your most pressing questions about cutting cable out of your life.
Is Cutting the Cable Cord Even for Me?
Everyone has different preferences when it comes to what they watch and how they watch it. Fans of binge-watching will find switching to streaming services extremely easy, if not preferable. If you're not really a sports fan or avid ESPN follower, then cutting out cable should prove fairly easy.
A lot of what you pay for cable goes into supporting sports programming, and it's difficult for companies like ESPN to offer streaming services because not enough people would pay for them. So, if you're looking to watch your favorite shows and movies or if you prefer watching content whenever you please, you'll find it very easy to make the switch. Sports fans might reconsider.
What Are My Cable Alternatives?
Today, the variety of streaming services can feel a bit overwhelming. Popular names like Netflix and Hulu are readily available, but a lot of people worry about finding genre-specific content or missing out on their favorites.
Most content can be accessed through one service or another, so it's just finding the system that works best for you. While Netflix is a standalone service, Hulu allows you to combine your favorite subscriptions you might normally get through a cable subscription, like HBO and STARZ, with your Hulu subscription so you can access all that content in one place. Amazon Prime Video uses a similar system, as does Apple TV.
If you prefer to access your subscriptions separately, HBO Now can be accessed on its own and has its own app, as does STARZ.
What About Live TV or Cable Shows Airing Now?
Many cable networks are starting their own subscription-based streaming services or allowing their content to be viewed through subscription services—NBC has Peacock, Hulu Live TV offers access to ABC at an additional cost, and Sling TV, a live TV streaming stand out for years, offers a similar set up to cable at a lower rate depending on how many channels you want. PlayStation Vue also employs a cable-esque channel model at reduced costs. There are pros and cons to every app, but most people can customize their subscriptions to best suit their needs.
If you're looking for live content beyond typical channels, Youtube TV and Twitch offer subscriptions to content you might not find anywhere else and are excellent hosting platforms for live content.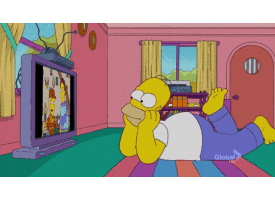 What's the Cost Difference?
Most subscriptions offer a variety of payment plans that you can pick from to suit your needs best. Netflix is reliably affordable, as is Disney Plus, although its selection is less varied.
Amazon Prime Video comes with an Amazon Prime subscription, so if you're already a Prime member and you weren't using their video service, go check it out! Much like Disney Plus, HBO offers a slimmer selection of content, but their prices aren't bad.
Most basic cable subscriptions cost around $67 per month, and with this handy chart you can check out how much a combination of certain streaming services would run you in comparison. The best part? If you're feeling nervous about signing up for a streaming service, most companies offer a free trial period so you can get your feet under you without paying a dime. Just remember to cancel before the trial is over.
Do I Need a Smart TV?
Short answer: no! Devices like Roku and the Amazon Fire TV make it possible to enjoy the perks of a smart TV without paying for one as long as you have HDMI ports on your television. A Google Chromecast will allow you to cast streaming shows and videos directly to your television from a laptop or mobile device, so that's an option as well.
One thing to note with streaming devices is that sometimes they don't host certain apps, so be sure to research before you buy.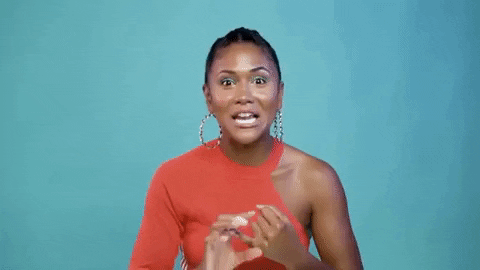 What Kind of Internet Speeds Do I Need?
Netflix is a highly functional, well-appointed service that requires a similarly high caliber of internet speed—in some cases, Netflix requires some of the highest internet speeds, up to 25 Mbps for a 4K TV.
Hulu and other services require a little less, but if you're planning on doing any live-streaming on top of your Netflix-ing then it makes sense to go in for a higher speed internet package, especially since services like Twitch and Youtube TV require high download and upload speeds.
Check out this article to explore all your internet speed needs.
Can I Escape Ads in the World of Streaming Services?
Pretty much, but for a price. Netflix and other own-brand content creators won't feature commercials for the most part, but Hulu has a commercial-free payment tier that will cost you a little extra. Ads are becoming quite prolific where alternatives to cable are concerned and they're increasingly difficult to avoid.
Be aware when you're choosing your payment tier as to whether or not having ads present will upset your viewing experience.
There are tons of resources available to aid your cord-cutting journey. Check out the links above, and ask your friends what services they love to use!
Do you want to make money from your phone? Mobee pays you in rewards to shop at your favorite stores and retailers. Check us out on our website, the iTunes Store and the Google Play store today!