4 Tips to Revamp Your Home Decor for Spring
Spring is a perfect time to refresh your space. Flowers are in bloom, spring colors are in season, and Animal Crossing has arrived to give us all the home inspiration we could possibly want.
Spring redecorating doesn't mean "total overhaul of your space." Rather, it means using items you have (and maybe grabbing a few more) to make your home feel a bit lighter, a bit airier, and entirely prepared for the warmer months ahead. Here are a few tips to help you keep your spring space clutter-free and nicely decorated. 
Bring Warmth to Your Space
What's more springy than sunshine? Spring colors are traditionally thought to fall within the pastel range–pale pinks, light greens, and lavenders make up the general palette. If pastel isn't your thing, sticking to the idea of simply adding more color can help liven up your space and make it feel brand new.
Bold colors will lift a space up and make it feel more "your style" and less "IKEA showroom." Incorporating warm pinks, reds and oranges is easier than you might think. Rugs are a great way to infuse a space with color as well as create a color scheme for a room to revolve around. Patterned rugs go with more than you might think, and will give you more opportunities to add color in the form of throw pillows, decor, etc.
Here are a few colorful rugs that will help elevate your home decor and make things feel a bit more springlike in the bargain.
Bringing in new colors to your space can also go the DIY route. Consider watercoloring a few little pieces or thrifting old tablecloths and dyeing them yourself. The possibilities are endless!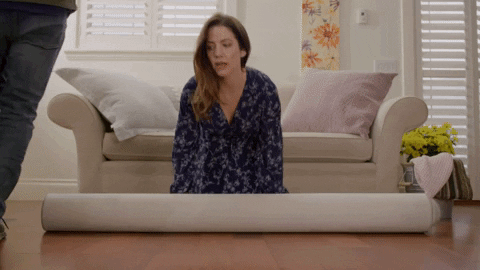 Plants, Plants, and More Plants
If there's anything that screams "spring," it's a plant. Living plants will literally freshen up a room (we all love a little free oxygen) and should be included in any spring redecorating going on your home. Seasonal plants like primroses, geraniums, and peace lilies are perfect for growing indoors and can be maintained year-round.
You can even overachieve and grow your own lemon tree indoors. The options are nearly endless with plants for every skill level. If you're nervous about tending a flowering plant, opting for lower-maintenance options like air plants and succulents as your starter plant children is a great move. 
If you can't make it out to your local greenhouse or Home Depot, don't worry. There are plenty of delivery services that will ship plants directly to your door, like The Sill. If you're not quite the green thumb you want to be, but love the look of plants in your home, keeping vases on hand that you like might inspire you to keep fresh flowers on hand more often. Check out these vases and planters for a little bit of spring decor inspiration. 
Those who truly want the look of greenery but cannot commit to taking care of plants will find their solution in these fake vine garlands.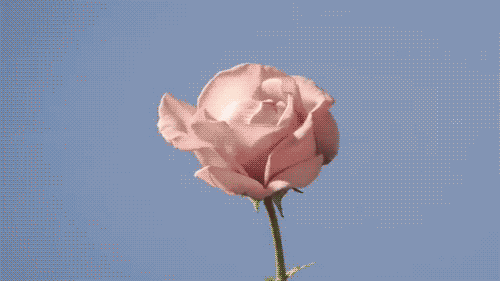 Utilize Your Wall Space
If you're a human being in 2020 it's likely that you have something in your home or apartment that was made to be framed and hung on your wall that is currently sitting on the floor or tucked in a desk somewhere. Biting the bullet and hanging up the items you've been meaning to will immediately ramp up your decor game. The concept of a gallery wall is old, but it can make your space feel new. And it's not just for your living room either. Lining an entryway with photos and framed pictures is a great way to make your space stand out and feel more personalized.
Don't be afraid of hanging up things you might not consider typical wall art–antique plates, shallow baskets, and macrame are all great decor pieces that will infuse texture and depth into your wall space. If you have a lot of jewelry, consider hanging a few hooks and using those to store your jewelry on the wall instead of in a dish on your nightstand. Taking clutter off of your surfaces and using your wall as a centerpiece is a perfect way to make your home feel more organized for spring.
Here are a few cheap, cute spring pieces that are great for gallery walls or simply as statements of their own:
Freshen and Organize Your Home
Winter is a time for coziness in your decorating style, but spring and summer demand a bit less clutter, a bit more cleanliness. Breaking out the organizing tools can help you feel less like you're succumbing to the idea of spring cleaning and more like you're creating new solutions for all the items in your home you love. Storage baskets in lighter palettes are great for eliminating clutter and blending cozy and clean. Check out these storage baskets:
Freshening up your home is as easy as swapping out your pine-scented candles for some floral or citrus scents. The Anthropologie Capri Blue Volcano candle is a spring staple. Its scent notes are tropical fruits and mountain greens, and it will do the heavy-lifting of revamping your home for the new season.