4 Ways to Incorporate Vinegar Into Your Cleaning Routine
Have you ever considered using vinegar as a cleaning agent? Not only is it versatile, affordable, and 100% natural, but chances are, you already have a bottle of it in your pantry!
Vinegar is one of the most versatile cleaning agents around and it's an affordable, natural way to clean your home. Not only is vinegar a great cleaner, but it can also be used as a deodorizer, fabric softener, and stain remover. Plus, because vinegar is naturally acidic it can help kill germs and bacteria on surfaces in your home.
If you're looking for an all-in-one cleaning solution that won't break the bank or harm the environment, then look no further than vinegar!
Creating your cleaning solution is easy. Simply mix half a cup of white vinegar with half a cup of distilled water, shake it up, and you're good to go. You'll also want to keep a few cups of undiluted vinegar on hand as well.
Here are four awesome ways that you can incorporate vinegar into your cleaning routine today!
No. 1: Laundry
Vinegar is a secret that will forever change your laundry game. It serves as an all-in-one solution that not only leaves your clothes cleaner and fresher but also eliminates pesky lint and pet hair, acts as a natural fabric softener, and effectively banishes mildewy odors from your clothing.
Say goodbye to multiple ineffective products and hello to a simpler laundry routine!
To achieve optimal results when using vinegar as a natural laundry alternative, the amount you need to use will depend on the specific task. However, most loads call for about half to one cup.
Rest assured, vinegar is completely safe for use in both high-efficiency and standard washing machines and won't cause any damage to your clothes or leave any funny smells behind.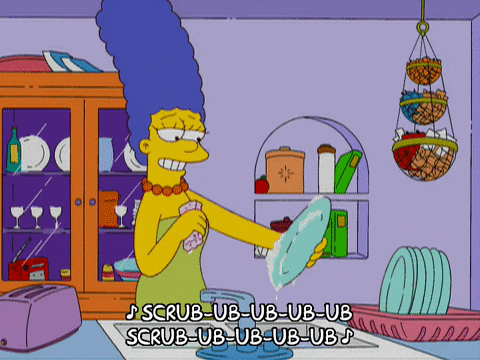 No. 2: Ovens
Are you tired of struggling to clean your dirty oven with ineffective products that leave harmful chemicals behind?
Look no further than vinegar! It's a safe and effective way to restore your oven to its former glory.
For the best results, start by mixing baking soda and water and let it sit overnight before wiping down your oven with a damp cloth. Next, spray your vinegar solution and wait a bit before wiping it down again. Repeat as necessary until your oven is sparkling clean!
No. 3: Pots & Pans
Ready to revitalize your pots and pans? Vinegar is a great way to get rid of any burnt and grimy mess without breaking a sweat, so this cleaning hack is perfect for any home cook or kitchen enthusiast!
Before using this tip, please research the materials your pots and pans are made from to prevent any damage. For example, if you're looking to clean a cast iron pan, you'll want to look for an alternative method.
To get started, grab a mixture of half vinegar and water, adjusting the ratios if needed for larger cookware. Bring the mixture to a boil in the pan for one minute, then pour it down the drain. For a truly sparkling finish, wipe away grime with baking soda.
Lastly, rinse your pots and pans thoroughly for amazing results that will make them look brand new.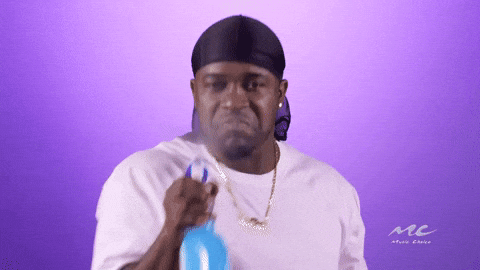 No. 4: Mirrors
Ditch those chemical-laden glass cleaners and give vinegar a try! Not only is it affordable, but it's just as effective as big-name brands like Windex. Plus, it's perfect for banishing stubborn streaks from your mirrors.
All you need is a spray bottle, one cup of vinegar, and one cup of distilled water. Mix it up, give it a good shake, and voila! Your all-natural glass cleaner is ready to use.
It's that easy! Say goodbye to harmful chemicals, and hello to clean and sparkling mirrors!
Say Hello to Your New Favorite Cleaner
Overall, vinegar is an incredibly effective, budget-friendly cleaning product that can be safely used on a wide variety of materials.
To make your savings go even further, consider downloading the Mobee app and earn awesome rewards by shopping at stores you already love!