5 Surprising Facts about Father's Day
This is a guest post written by one of our Bees, Stephanie Modkins
For a while, dads, unlike moms, did not get global fanfare. So, get yours a gift so he can enjoy this special 24-hour period. And get ready for these five surprising facts that you can share with your friends and family.
No. 1: A Woman Fought for National Father's Day.
Sonora Louise Smart Dodd, a Spokane resident, was raised by a single dad. In 1910, after hearing a Mother's Day sermon, she thought of him and other fathers. She wanted to celebrate these men.
As a result, she got local church members to sign a petition. They agreed to observe Father's Day every third Sunday of June. This part was easy. Her efforts to get a national holiday, though, took decades.
No. 2: Wilson Was the First President to Commemorate Father's Day.
In 1916, President Wilson recognized Father's Day by unfurling the state flag in Spokane. Years later, Coolidge showed his support. He urged state officials to observe Father's Day. Yet, neither leaders were successful. The American public did not see its merits.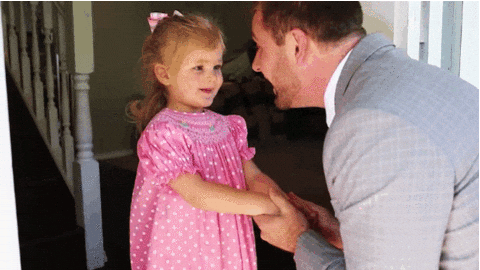 No. 3: Father's Day Was Almost Scrapped for Parent's Day.
Between the 1920's and 1930's, a movement began to promote Parent's Day. Robert Spere, a radio performer thought this type of holiday was better than Father's Day. He felt both parents should enjoy a day of love and respect. His sentiments fell on deaf ears until 1994. During this year, Congress passed The Parent's Day Resolution.
No. 4: 62 Years Passed Before Father's Day Became a Federal Holiday.
Nixon is notorious because of his Watergate scandal. As a consequence, what he did right is cast aside. This president signed the proclamation making Father's Day a federal holiday. He did so in 1972, sixty-two years after Dodd's idea for it. This act was part of his re-election campaign.
No. 5: Americans Spend about 12 Billion Dollars on Father's Day.
Father's Day is a commercial success. Celebrants spend about 12 billion dollars on this holiday on food and gifts. But, before you get giddy, here's another stat. The same individuals spend 23 billion dollars for Mother's Day. And this holiday is not a federal one.
These five surprising Father's Day facts show the strength of one individual's idea. Dodd's proposal for Father's Day was not met with warm wishes. But, throughout the years caught on and affected the lives of many. Consider this as you cherish your dad.