Our Ultimate Guide: 13 Tips to Save Money on Car Rentals
Renting cars is fun but can be an expensive confusing process. To help you save money, we put together 13 tips about car rentals for you.
No. 1: Sign up for AAA Insurance
AAA offers roadside assistance and discounts on various services to its members.
One partnership they have allows you to save up to 20 percent on Hertz rentals. They also offer a waived under-25 fee, discounts on fuel refills, and unlimited miles on most rentals. The membership costs between $50 and $100 per year. If you frequently rent cars then it might be worth the cost. Here is the Hertz AAA Benefits landing page to learn more.
No. 2: Avoid Common Add-Ons
There are many add-ons with fees that can eat away at your wallet. To help you save money, here are a few of them and how to avoid them.
They offer to let you return the car with less gas

Find a place near you with GasBuddy and fill the tank up on your way home. In certain situations, all you need to do is return the car with more gas than was in the tank when you checked out. A small price to pay for this fee that can easily add up to $14 per day.

Roadside assistance

Use AAA or roadside assistance from a third-party insurer (more on this later) to save you money. Buying at the counter can cost you around $15 per day.

Sirius XM or other radios

Use the car radio. Or find another way to get this for free (Sirius also offers a 3-month free trial.)

Mileage

Double-check whether you have unlimited miles to avoid any surprise mileage charges.

Car upgrades.

Don't upgrade unless it's free and/or you need it. Upgrades can quickly increase the price of your rental. Make sure to pack lightly and look up the size of the car you will rent in advance.

Car seats

It's much cheaper to bring your own car seat or buy one elsewhere than to use the one they provide.
Now that you understand the basic add-ons let's get into the secret fees and how to prevent those.
GPS navigation fees

Use your phone or your own GPS to avoid this potential fee.

Debris or mess in the car

Make sure to leave your car spotless when you leave. A quick vacuum for a longer trip costs $2 (some places have free vacuums too) and will save a ton of headaches. One person got charged $150 for leaving an empty water bottle in the car.

Pets

Make sure to read into their policy for pets before bringing yours in the car, as that can rack up some fees.

Overseas fees
Costs and laws can be different overseas, so be sure to read up on the policies for renting when traveling abroad. Also, remember that many rental agencies don't let you cross borders with their car.
Early return fees.

Sometimes they will charge you for returning your car early, especially if you pay for a weekly rate and then go down to fewer days.

Taxes and airport surcharges

For more information on these fees see this article from Smart Travel.

Frequent flyer redeemed points fees

Some places will have a fee if you use travel rewards cards or credit card bonus points to pay for your rental.

Under-25 fees.

The estimated cost is $20-30 a day. There's not much you can do about this one. If you rent through Hertz and have AAA you can get the under-25 fee waived.

Transponder fees

Companies charge around $5 a day or more to use their transponder, on top of the price of the tolls. You can prevent this by bringing your own transponder.

One-way trip fees

Often car rental companies will charge you for one-way trips. If you were planning to come back but don't need the car for a few days, it might be cheaper to rent for a full week or fly to your destination. You can always rent a Zipcar or find a rental at your destination.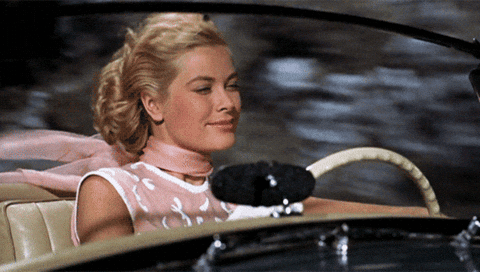 No. 4: Understand Your Coverage
There are four different types of insurances that you should know about. They include a collision damage waiver, supplemental liability insurance, personal accident insurance, and personal effects coverage. Knowing the difference will allow you to feel confident when you turn down insurance at the counter, should you choose to do so. If you do opt to use the rental car agencies insurance, ask if you can get a free car upgrade for doing so.
Collision damage waiver

This covers losses from the theft of or damage to a rental car. But it is unlikely to cover bodily injury caused by an accident. Credit card companies may offer this for people who pay for the full cost of their rental with their credit card.

Supplemental liability insurance

This covers damage to other vehicles and property due to accidents while driving. This doesn't cover you, your passengers, or the car itself.

Personal accident insurance

This covers medical coverage to anyone in your rental vehicle during an accident.

Personal effects coverage

This applies if personal items are stolen from a rental car, as well as when the car itself is stolen. Certain items like expensive electronics may or may not be covered.
For more information about any of these, check out this article about the different types of rental car insurance.
No. 5: Understand Primary vs. Secondary Rental Car Insurance
Primary coverage eliminates the need to file a claim with your personal car insurance. This means you can avoid the deductible payment and monthly premium increase should you get into an accident. They are usually much more generous and cover the full cost of the car. Primary doesn't always cover injuries due to passengers, damaged property, or stolen items.
Primary insurance is what most rental car companies will offer you. But there are many credit cards that offer primary insurance as well. They all ask you to waive the coverage that you get offered at the counter.
Secondary insurance (also known as supplemental coverage) kicks in after using the coverage that you already have in place. You will have to file a claim with the other providers. Secondary policies usually have lower limits, and lower duration of rental allowed. This is often the one covered by most normal credit cards.
Make sure to double-check if your card offers primary or secondary insurance before your trip. For example, the Bank of America travel rewards card offers secondary insurance, but their cash rewards card doesn't.
No. 6: Sign Up for Third-Party Insurance
There are so many different third-party insurance providers that will cover you for less than the cost at the rental counter. A few that we recommend include Alliance Travel Insurance, Bonzah, Insure My Car, Non-Owner Insurance, Pteet, Rental Cover, and Sure.
To help you understand the differences between these providers check out this blog by WalletHub. Don't forget that you might already have rental car insurance coverage through your everyday auto insurance provider. Make sure to understand how your policy works on rental cars because it's often different than how it works on your car. Your personal insurance rates can also go up if you get into an accident with your rental.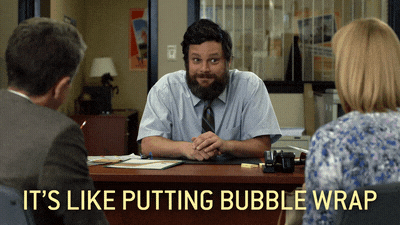 No. 7: Inspect Your Car Before Picking Up and Returning Your Car
Be sure to take photos/videos before you get in the car and when you leave as well. Here's a guide of what to do in the first 10 minutes of having your car. Here's a guide on what to do when checking out.
No. 8: Use Coupon Codes
There are many different codes that you can use to save money. First check for a corporate, university, or alumni codes from your job or university. You can also try scanning sites like Retail Me Not, Slick Deals, and Honey for car rental codes. One Mobee member got a car from Hertz down from $274 a week to $160 by using a coupon code from Honey. Also, if you are a Costco member, you might be able to get exclusive rates on rental cars as well.
No. 9: Use a Search Engine to Find a Car
Avoid booking directly through Hertz or another rental car company, unless you are a rewards loyalty program member. Here are a few search engines that we recommend to find a car.
AutoEurope
AutoSlash
AARP- to find rentals for Avis, Budget, and Payless Cars
AutoRentals.com
Car Rentals.com
Expedia
Hotwire
Kayak
Priceline
Rentcars.com
Sixt Car Rentals
Don't forget to try different dates when searching. And also try renting from non-airport locations to see if you can save a few dollars. It might be cheaper to Uber to the location or take the bus, depending on where you are.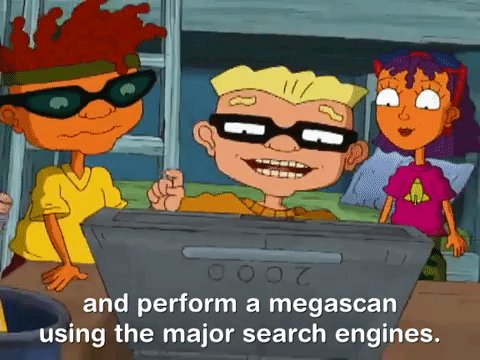 No. 10: Use a Trusted Car Rental Company
A few that come to mind in the United States are Alamo, Avis, Budget, Dollar, Enterprise, Hertz, Payless, and Thrifty. Depending on where you live, there might be different ones offered in your area as well. Make sure to do your research and read reviews from other customers online.
No. 11: Drive a Manual Car
You can save a lot of money if you know how to drive a manual car and are willing to do it for your rental. When you search for a car rental on some sites, it allows you to search for manual cars instead of automatic transmissions.
No. 12: Consider Your Alternatives
Have you considered that you might not even need a rental car? You could use Uber or Lyft to get around. Zipcar or Getaround also works if you are traveling for less than a day. This might allow you to save money and not deal with the headache of going to a rental car agency.
If you are looking for a rental to use to make money with Uber or Lyft, consider using HyreCar. Turo is another option if you want to rent a car from a neighbor. If you use Turo, however, make sure to double-check the insurance policy for the cars you rent. Know that they charge an under-26 fee of around $30 per day.
No. 13: Use Transfer car
This service is pretty cool. You can often get cars for free by returning cars from one-way trips. You might get lucky and find a vehicle that needs to get to the same place as you. This guide can help give you peace of mind so that you can spend less time worrying about insurance and fees. Instead, you can spend more time experiencing the joys of traveling and completing a few Mobee Missions if you have extra time!
Are you looking for other ways to save money? If so check out our guide on how to save money on car insurance, and eight different ways to save money on gas. Also, consider using these mobile apps to set a budget and cutting the cord.