Thanksgiving is a time to be thankful for all that you have and eat A TON of food with your family and friends. We all know what the main dish will likely be, but what about the ever-important side dishes. There are so many side dishes to choose from, it can be difficult to decide between one or the other? Follow along with us to uncover which side dishes are best for picky eaters, Thanksgiving on a budget, dietary restrictions, and so much more!
It can be tricky to plan your side dishes when everyone has different tastes – but it doesn't have to be. Check it out!
Picky Eaters
Everyone knows a picky eater and that can make serving Thanksgiving dinner a little more difficult, especially if you're hoping to cater to everyones tastes. An easy work-around is having a pot-luck style holiday asking your guests to bring a side dish of their choice with them. Not only does this reduce your cost but it ensures everyone has something they'll like when it comes time to eat.
If you want and plan to do the majority of the cooking, here are our top side dishes for picky eaters:
Mashed potatoes (leave the gravy on the side)
Cranberry sauce (fresh or from the can)
Oven-roasted fingerling potatoes – spiced with salt, pepper, and rosemary
Fresh vegetables (carrots, celery, etc…)
Fresh, warm dinner rolls (leave the butter on the side)
These 5 sides are on the traditional side of Thanksgiving dinner. Leaving things like gravy and butter on the side will allow picky eaters to take exactly what they'd like in the amount that they prefer. These dishes are also more commonly on the "plain" side meaning more people are keen on eating them, especially during the holiday season. What's a holiday dinner without mashed potatoes after all?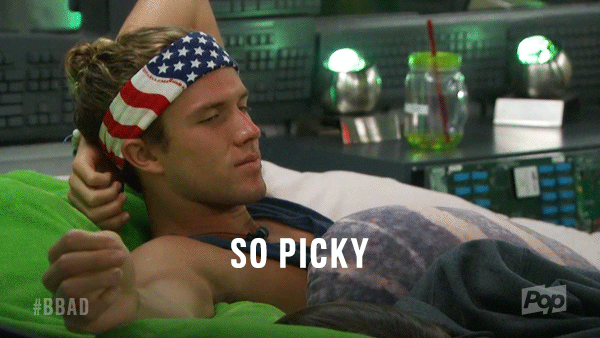 Thanksgiving on a Budget
If you're planning on serving Thanksgiving dinner, but you're working on a strict – or really any kind of – budget you may also want to consider the "pot luck" style dining option mentioned above. If you're set on cooking all of the food for your guests, though, here are some side dishes that will help you stay on the lower-cost side of holiday dining:
Store-bought or pre-made mashed potatoes
Canned cranberry sauce
Stovetop Thanksgiving Stuffing
As you can see, hosting Thanksgiving on a budget does not mean giving up delicious and traditional side dishes. These meals are easy to make, have a low cost associated with them, and once they're plated they'll make it look like you were cooking for hours! Cinnamon baked apples are my personal favorite they're low cost, delicious and very easy to make.
With Mobee rewards it's even easier to create a low-cost holiday meal. Your MasterCard gift card will come in handy during the holidays more than you've ever thought!
Dietary Restrictions
Vegetarian
Cornbread with Apple butter
Vegan
Gluten-Free
Mashed sweet potatoes
Gluten free stuffing (you can barely taste the difference!)
Bread and butter pickles (a taste of bread and butter (kind of) without the gluten!)
Items like green bean casserole, fresh cranberry sauce and so much more can be crowd pleasers for everyone at your dinner table. Sticking to dietary restrictions doesn't always mean sacrificing your favorite dishes (especially during Thanksgiving).
Traditional Favorites with a Twist
If you're looking to spice up your Thanksgiving sides this year, then this is the category for you. You don't have to serve the same ol' side dishes as every other year – there are so many opportunities to create delicious dished that everyone will love by putting a small twist on classic recipes. You'll be able to keep your meal original and delicious for everyone while still offering the traditional foods that everyone is craving.
Check it out:
Three-cheese macaroni and cheese with a toasted Italian bread crumb topping
These dishes will help satiate your sweet or savory tooth and they'll round out your Thanksgiving dinner this year. Bold and delicious flavors will help spice up your holiday and leave you with some incredible leftovers (if there's any food left after the meal)!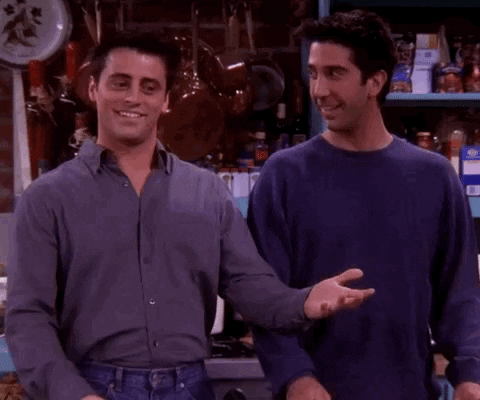 Healthy Crowd-pleasers
Now, more than ever, healthy eating has come to the forefront of many people's minds. Traditional side dishes may not satisfy someone who's trying to stay healthy, especially during the winter holidays. Luckily, there are healthy and delicious side dish options that will appeal to everyone whether they're planning on eating healthy or not.
Take a look:
Side salad with a vinaigrette dressing (preferably on the side)
Fresh veggies with dressing
Roasted brussels sprouts with caramelized onions
Offering a few sides that are veggie or fruit based leaves a healthy alternative for anyone who may want it. The way these dishes are prepared, however, will leave everybody wanting a little more. Being healthy doesn't mean sacrificing flavor or delicious food, it's just about looking for delicious recipes that will satisfy your hunger and nourish your body.
Closing Thoughts
There are so many options when it comes to Thanksgiving side dishes. Whether you're making the entire meal yourself or your guests are contributing a few dishes for the holiday, it never hurts to have some variety. From savory dishes to sweet and everything in between – this list has something for everyone. We've even linked a few of the recipes so you can try them out yourself!
There are a ton of Thanksgiving side dish recipes to choose from but this list will help you find the items that best fit your guests. From dietary restrictions to picky eaters there's plenty of food for everyone. If you're cooking your Turkey Day meal on a budget, never fear – you can use some of your Mobee gift cards to help buy the ingredients for these recipes. The MasterCard gift card always comes in handy especially around the holiday season!
Do you want to make money from your phone? Mobee pays you in rewards to shop at your favorite stores and retailers. Check us out on our website, the iTunes Store and the Google Play store today!