What You Need to Know About Plant-Based Meat
With the rise of plant-based products and the increasing ease of switching over to lifestyles like flexitarianism or vegetarianism, it's only natural that plant-based meats should come to the forefront. Replacements for beef burgers are common items on restaurant menus nationwide.
But what do we mean when we say plant-based meat? Where can you go to find an Impossible Burger, or ingredients to make your own meatless burgers at home? Don't worry, we've got you covered.
What Is Plant-Based Meat?
Plant-based meat refers to products that are intended to replicate the texture and flavor of meat and serve as meat alternatives, not necessarily just for vegetarians or vegans but often with a target market of meat-eaters in mind.
Most of the well-known plant-based meat producers, such as Beyond Meat and Impossible Foods, attempt to recreate ground meat like burger meat. According to The New York Times, Beyond Meat uses a rice, bean, and pea protein structure for their meat product, while Impossible Foods uses soy and potato as their protein base.
Impossible Foods is particularly noteworthy for their development of heme, or soy leghemoglobin, which helps their food taste like meat to an almost uncanny degree. Essentially, most companies that make plant-based meat are using plant proteins, oils, and extracts to recreate meaty flavors and textures.
Check out this roundup of plant-based alternatives to meat.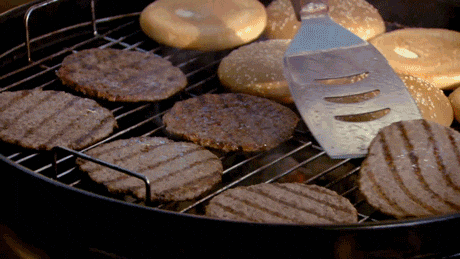 Is It Just Beef?
Short answer: no! Plant-based meat products come in all shapes and sizes. When people mention plant-based meat it's likely they're referring to the ground beef options as those are currently popular, but there are plenty of meat substitutes on the market right now. Morningstar Farms produces excellent plant-based Chik'n nuggets, among other products, and Lightlife offers several different tempeh and plant-based food products, including burgers, sausages, and everything in between.
Check out this article for a more comprehensive list of plant-based meat products you can find in your grocery store.
Where Can I Find Plant-Based Meat?
Lucky for you, plant-based meat is very easy to find. Both the Impossible Burger and the Beyond Burger are available at restaurants like Bareburger as meat alternatives, and Burger King now offers an Impossible Whopper as their plant-based burger offering.
Beyond Meat has had its products in stores for some time, including sausages, burger patties, and ground fake meat. Other companies like Morningstar have more options on offer, and BOCA does several different variants on burgers and fake chicken patties for sandwiches you can likely find in your freezer aisle.
If you're looking for an off-brand option, there are many restaurants that now offer their own version of plant-based meat or tempeh alternatives to beef and chicken, so check out restaurant menus in your area if you'd rather test out plant-based options local to you.
How Do You Cook Plant-Based Meat?
Impossible Burgers and Beyond Burgers can be cooked similarly to how you would prepare a normal burger patty—portioning out and forming a patty with your hands and then using a griddle or grill to cook the "meat."
Each company has cooking instructions on their respective websites, but there are also versions of meat-free burgers and chicken patties that can be simply baked or even microwaved. The virtue of many plant-based products being meatless is that cooking times are often less, but be sure to follow the directions for any product you try.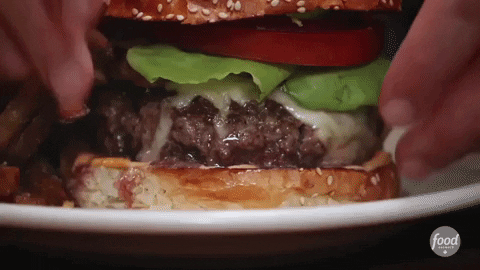 Why Should I Eat Plant-Based Meat?
Plant-based meat substitutes have risen to the forefront recently due to the planet-wide increase in global warming and greenhouse gases. Beyond Meat's website claims that the production of plant-based meat can positively impact climate change and aid in the reduction of human resource consumption, and Impossible Foods has a similar ethos.
Science tends to side with the plant-based diet in terms of reducing climate change, as creating a sustainable way of producing food for our ever-growing population becomes more and more important. While both the meat industry and the plant-based industry have their pitfalls, ultimately the production of plant-based and cell-based foods could be a step in the right direction toward changing how our populations consume food and the mindfulness with which we consume.
All that said, vegetarianism and veganism are not for everyone! If you're considering making changes in your diet or moving over to a more plant-based lifestyle, for whatever reason, consider taking advantage of the number of plant-based products on the market right now.
If the only reason you haven't gone vegetarian is that you just can't live without a fast-food burger, try out the Impossible Whopper. There are different health benefits (and consequences) whichever route you go, but Beyond Meat and Impossible Foods market to meat-eaters for a reason—they're trying to change how we as a society consume meat and the rate at which that consumption occurs.
Even if you plan on continuing to eat meat, infusing your diet with plant-based foods might be better for you and better for the planet as a whole.