How to Get Into Couponing
Couponing is a hobby to some and a necessity for many. There's even an entire TV show devoted to the concept. Extreme Couponing aside, there's no one "correct" way to coupon—you might be more interested in an app-based approach, or you might be fully on board with setting up your couponing binder. With so many resources available to people new to couponing, beginners can struggle with knowing where to start. Here are a few tips to help you start couponing so you can start saving money.
Gather Your Materials
The good news is that nowadays it's extremely easy to adapt your couponing style for your needs, as well as for how much time you're willing to invest in couponing. If you're looking to get into printable coupons, you should invest in a printer and binders to help store everything. Subscribing to the Sunday paper for the coupon section if you're collecting paper coupons, or else checking coupon sites like RedPlum or Coupons.com for printable coupons, is important if you plan on couponing frequently.
If you're looking for a low maintenance coupon option, consider downloading one of the apps listed below.
Ibotta is an app or browser extension that, rather than reducing the prices of items you purchase, gives you cash back for items you buy. It's designed both for in-person shopping as well as online shopping, so it's easily adaptable for whatever kind of money-saving strategy you're looking to employ.
Checkout51 offers some of the same perks Ibotta does, with a similar cash-back for items you buy structure. Simply scan your receipt after you select the deals you want to capitalize on, and they'll give you cash back for the items listed. Unlike Ibotta, they don't seem to offer a browser extension, so keep that in mind.
Organize Those Coupons
Starting couponing is fairly easy—sticking with it can be tough. Organization can help facilitate longevity in your couponing journey, whether it's simply ensuring that you have your coupons broken down into categories, or developing a filing system to keep them perfectly tailored to your every shopping trip.
Pro couponers recommend keeping an eye on three things when organizing your coupons: the expiration date, the item you're buying, and the store you're shopping at. Ensuring that you keep the coupons that are closer to their expiration date at the forefront of your organizational system might help you make sure you redeem them in a timely way (there's nothing worse than missing out on a good deal). If you're a binder person, consider how you're breaking down your coupons into sections, and how easy it will be to pull them out when you're at the store. The quicker and more efficient you can be at the check-out counter, the better.
Check out these resources for different ways to organize your coupons before you head to the store.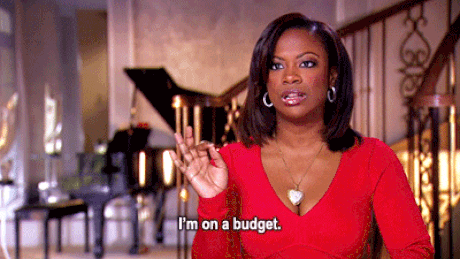 Know Which Stores Will Work for You
Grocery stores are the most common battlegrounds for couponers, and knowing which stores have which policies are important to starting off your coupon journey on the right foot. Wal-Mart, for example, does not accept mobile coupons, so you'll have to stick to printing them out. Kroger states that they will usually not accept coupons for more than 75 percent of a product's value.
Some stores have store-specific coupons—keep an eye on store websites so that you can make sure you're getting the most out of your retail trips. Kroger and Winn Dixie offer the option to digitally select and clip your coupons, and many other stores offer similar routes.
The Krazy Coupon Lady compiled a list of store policies for large and small stores alike, so check that out if you're not hitting up your local Kroger or more well-known grocery store for couponing anytime soon.
Plan Out Your Trips
If you know that you want to use coupons on your next trip, make sure you have all your materials ready to go. If you're using paper couponing methods, organizing your binder and ensuring that you know where and when you'll be using your coupons is essential. Many couponers recommend not just using any coupon when you go to the store. Instead, they stress being intentional about your coupon choices, to ensure you're getting deals for items you use rather than items you'll never touch after you purchase them. Plan out what you'll get in your grocery trip, and make sure you have everything before you go.
If you have any kind of social anxiety or stage fright, planning to use your coupons when you know you won't hold up a line might help you feel a little better about all the great deals you stand to get. If you're using mobile or web-based coupon apps, ensure that you have everything ready on your mobile device. Using Checkout51 or a similar app? Make sure you request your receipt.
As with many skills and hobbies, couponing will get easier and more efficient with practice. Start small, and build up your binder as you go. There are many rewards to be had, and it's a hobby that will literally pay off.