Whether you're a new couple, thinking about kids, or have a growing family already: money management is a must. There will be days where you need to make every cent count, days where you can set a little money aside for the future, and every day in between.
Money management is important, but sometimes it can be hard to find a place to start. Here are our 10 smart money management tips for young families.
1. Find Your Budget (App)
The first thing you should do is find your budget … app. Don't have a budget yet? No worries! They're super easy to create. In simple terms, a budget is just a plan for how you'll spend and save your money. Begin by writing down all your sources of income on a monthly basis, such as your paycheck. Then make a list of all your expenses for a month. Income needs to be greater than expenses. Boom! You're on your way toward a budget.
The good news is you don't have to do this on a piece of paper. There are countless budget apps available to help and will walk you through every step of the process. We love Mint, Digit, PocketGuard, and You Need a Budget (YNAB).
2. Save a Set Amount of Money
You can decide how much money you can afford to save once you have created a budget. Even if it's only a few dollars per pay period, saving anything is massive. A little bit here and there really adds up over time, especially if you're just starting a family. Look for a savings account with a high-interest rate so your money will start to grow on its own. It may not look like a lot now, but over time this can make a huge difference in your personal finances.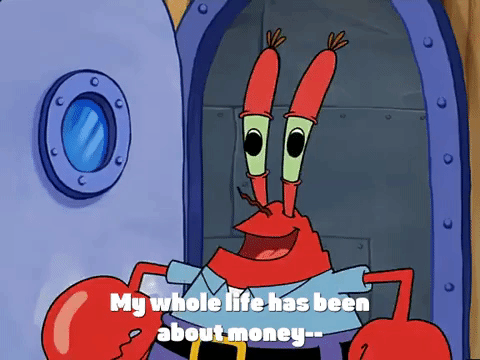 3. Take Advantage of a 401(k)
On a related note, anyone who can invest in a 401(k) should do so immediately. Like a savings account, a 401(k) generates interest for you, adding up over time. More money in your 401(k) means more in interest which means more money in your 401(k), and so on. Plus, 401(k)s typically have higher interest rates than savings account. And many employers match a portion or all your contributions into your 401(k), which is basically free money. Use it!
There are two types of 401(k)s: a traditional 401(k) and a Roth 401(k). The big difference is any money you put into the account is taxed when you contribute it for a Roth and when you take it out for a traditional 401(k). Without getting into too many tax details, Roth 401(k)s are the better deal for young families because the money lost to taxes will be less (most likely) if you tax it now as opposed to when you retire.
4. Reuse and Recycle
The old saying goes "one man's trash is another man's treasure." Well, in this case, nothing is trash, it's "one kid's shirt is your other kid's shirt," also known as hand-me-downs. This doesn't only apply to clothes, either. Reuse cribs, strollers, and car seats, if possible. Importantly, don't be so quick to throw things away and buy new. Instead, look for ways to reuse and recycle. This will save you a ton of money as your children grow, especially in the clothes department.
5. Buy Used Cars
Transportation is huge for young families, especially if you have a few kids who all need to get to soccer practices and dance rehearsals and everywhere in between. So, it may be tempting to search for a new SUV or minivan for the family. Don't. Instead, buy used. New vehicles lose their value incredibly quickly, and the price is typically higher than used. You could end up with a costly car loan on top of your other expenses.
The alternative is buying used. Used is often cheaper, loan amounts are smaller, and the reliability and functionality are just as good. Look for certified pre-owned vehicles or reputable dealers and steer clear of cars on the street with a for-sale sign, if you can.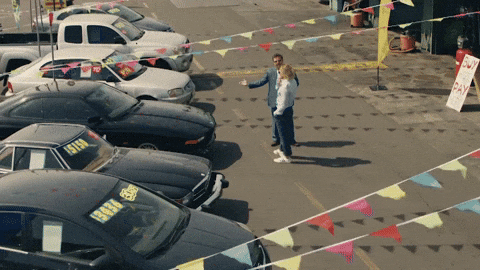 6. Pay Off That Debt
Following up on your car situation, paying off any debt should also be at the top of your to-do list. All loans come with an interest rate, which is an additional sum of money you're required to pay on a regular basis. Interest adds up over time, and many loans come with high interest rates (such as student loans). The faster you pay off your loans, the less money you spend in interest. And that means more money back in your pocket.
Therefore, paying off as much debt as you can afford is a priority. Not only will it be one fewer expense, but that interest payment can be reinvested back into your savings accounts for other expenses.
7. Don't Be Complacent
When did you first get car insurance? When you got your driver's license around the age of 16? Do you still have that same insurance company? Same policy? If so, you're not alone. Many people have the insurance policies they have because it's the one they started with.
Instead, shop around and don't be complacent. Look for insurance companies, banks, credit unions, and other financial institutions. See which one has the best perks for your family before settling. Don't be afraid to switch. You could be spending more money on insurance and bank fees than you otherwise need to.
8. Create an Emergency Fund
Emergency funds are lifesavers, especially for young families. It's OK that life happens. We all have a surprise home repair, a freak injury, a car accident, or something else. While still stressful, these events are far more manageable if you have an emergency fund to cover some expenses. You can open a separate savings account or just set aside a specific amount of money each pay period. This is in addition to your normal savings. Emergency funds are there to be used when things go wrong.
9. Embrace Cooking at Home
One major expense for all families is food, including eating out at restaurants. A cheaper alternative is cooking at home. Can't cook? Yes, you can! Cooking doesn't have to be hard or intimidating, but you need to find the right meals that are in your wheelhouse (and appeal to your kids' taste buds). Easy recipes include large-batch meals like soups, anything cooked in a slow cooker or instant pot, and one-pot meals where you can throw a bunch of ingredients together at once. We're big fans of America's Test Kitchen, Giada De Laurentiis, and Ina Garten.
10. Plan Those Meals!
Finally, no matter what you cook, you should plan your meals well in advance. Typically, sit down on the weekend and decide each meal you'll eat for the rest of the week. It helps to get a little whiteboard calendar to stick on the fridge too. Meal planning cuts back on spur-of-moment takeout urges and expensive food costs. Instead, you can budget your entire week's meals and discuss with your family what's on the menu. You can make large-batch meals early, if possible, or schedule an easy, quick meal on a day you know your schedule is tight.
Do you want to make money from your phone? Mobee pays you in rewards to shop at your favorite stores and retailers. Check us out on our website, the iTunes Store and the Google Play store today!