13 Halloween Safety Tips for a Happy and Healthy Night
Halloween is a time for frights, delights, sweet treats and more. With so many Halloween costumes to choose from and candy to eat it's easy to get caught up in the excitement and forget to take the proper safety precautions. Having a safe Halloween night is simple and will help make your child (and your) night even better. Without further ado, here are our 13 best safety tips for Halloween 2019.
1. Bright Colors/Lights
Traditionally, trick-or-treating takes place at night on Halloween (and this is a trend that doesn't seem to be changing). To protect yourself, your friends, children, and more, you should be sure you're visible by cars, bikers, and others people who are out celebrating. There are many ways to do this so you remain safe and without ruining your costume
Wear (or dress your child in) a brightly colored costume
Wear (or dress your child in) a costume with lights already included like a Christmas Tree, Star, etc…
Carry a flashlight with you while walking from house to house
Add reflective tape to your (and/or your child's) costume
Carry around bright and colorful glow sticks while walking from house to house
With so many options, there's bound to be one or many that you and your child can do to stay visible and safe during the holiday festivities. We'd recommend doing as many of these things as possible for optimal protection.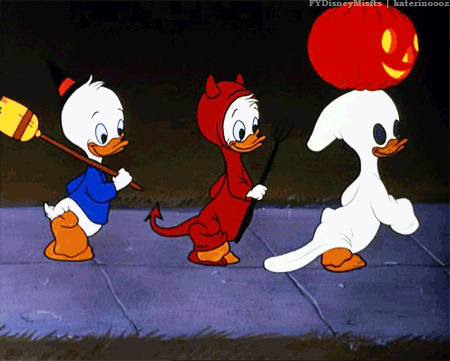 2. Travel in Groups
Whether you're taking your children out trick-or-treating, or you're planning on celebrating the holiday alone it's always best to travel in groups. There are a lot of people out and about on Halloween night. People of all ages should remain in groups of people they know and trust.
This is especially important when taking children out for Halloween treats. Make sure you're with them or that they're with a group of friends/parents/responsible adults that you trust. Trick-or-treating is more fun in a group anyway, right?
3. Leave Porch Lights On
If you're planning on going trick-or-treating or if your children are going with their friends be sure to leave a porch light on for them. Not only will it help them when they return home, but it will also help other children looking for candy and treats.
a well-lit home indicates and porch area will help your children make it back inside safely and will help other parents and children feel safe coming to your door for candy.
4. Use the Sidewalk
If you're walking around a neighborhood, chances are there's a sidewalk available for you. Take advantage of that path! Walking in the street is not only dangerous for you but for any driver that may be riding around in their car that night. If you need to cross the street, look for crosswalks near you decrease the risk of pedestrian injury even more.
If there aren't any sidewalks in the areas where you trick-or-treat, remain as close to the side of the road or on the grass next to the road as possible. It is especially important to have bright outfits, lights, colors, and more if this is the case. Walking around in the streets is never safe, but with so many children out and about the danger could increase.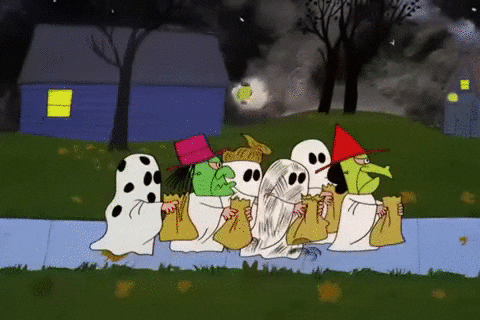 5. Try to Avoid Driving
There are a lot of people walking around on Halloween. Sometimes they aren't able to (or choose not to) avoid the roads while walking. On this night in particular, if you can avoid driving it is well worth it for your safety and the safety of everyone celebrating Halloween.
Sometimes you can't avoid taking a drive – in this situation, avoiding neighborhoods, back roads, and locations near schools/homes will help make your ride a little easier. Sticking to main roads and highways will give you better lighting, and a lower probability of seeing groups of people in the roads you're trying to drive. If you need to drive on Halloween night, use extreme caution, keep your headlights on, and keep your eyes peeled.
6. Pack Fresh Batteries
If you're walking around with a flashlight (great decision!), make sure you've got a pair of fresh batteries ready to go. Your flashlight batteries could run out of juice while you're searching for more candy – this could be cause to head back home early, panic, OR use those spare batteries.
Safety is the most important part of this evening – packing a few extra batteries, lights, glow sticks, etc… is never a bad thing. You never know what you might need!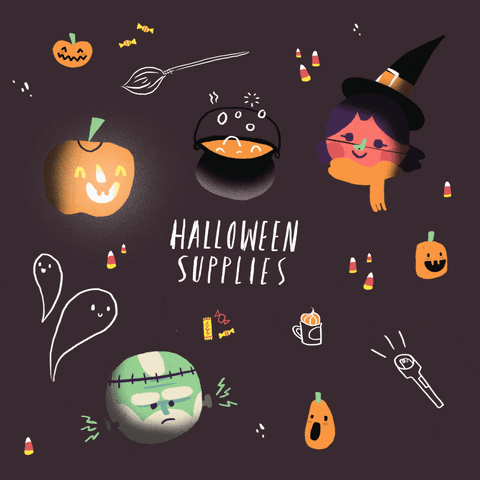 7. Trick-or-Treat in Neighborhoods You Know
Stick to the streets (and people) you know best! Not taking candy from strangers is the number 1 rule when it comes to "stranger danger" and that can lightly apply here too. Sticking to neighborhoods you know will make sure that you and your children are getting and eating candy from people you know and likely trust.
8. Don't Enter Strangers Homes
This tip may seem very straightforward, but it can't be stressed enough. You and your children should never enter homes of people you don't know.
Stopping into a friend or families home is one thing but if you don't know anything about someone you shouldn't be entering their homes… especially not for candy. We can't forget about "stranger danger."
9. Double Check your Candy
If you or your child has any food allergies you should definitely double check their candy stash and remove anything that could be harmful. In addition, you'll want to check candy for potential hazards as well. We've all see the horror stories on the news of candy thats been "spiked" or altered in some way. To avoid these risks you should
Throw away any candy in an open wrapper.
Don't accept food that was prepared by someone unless it's from someone you know and trust.
If you notice anything that looks strange throw it away.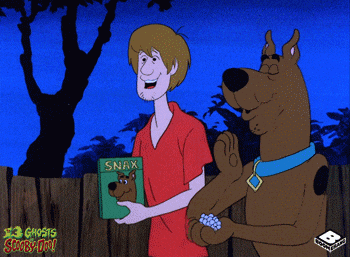 10. Choose Face Paint Over Masks
Masks can sometimes be difficult to see through, cover your eyes, or alter your vision. Opting for face paint or make-up will give you an equally scary look but will be much safer for you. Try using non-toxic paint and decorative contact lenses for an even scarier (yet safer) style.
11. Wear a Costume that Fits
It's crucial for you and your child(ren) to wear a costume that fits perfectly. Loose fabric that's dragging behind may lead to tripping, difficulty walking, and more. Everyone's always happier wearing well-fitting clothes too. It's worth it to look for the perfect size before wearing it around the town.
12. Have your Cell Phone Available
We're living in a digital age – the fastest way to reach anyone is always by cell phone. If you're children are trick-or-treating with their friends this year a phone will make it easier for you to reach them if they're out too late or if you're just curious where they are. If you're trick-or-treating with your child(ren) it's good for all parties to have access to a phone in case someone gets lost while out.
Luckily, cell phones are rarely away from us once we get them these days.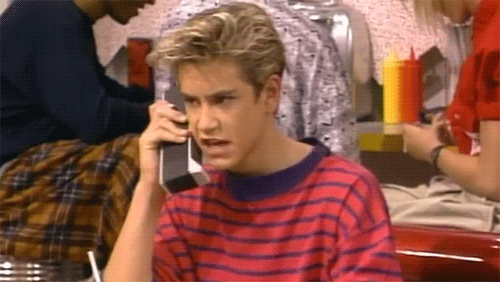 13. Have Fun
Lucky number 13 – have fun! Halloween is a great time to celebrate the spook-tacular thrills, haunting chills, and witchy delights of all hallows eve. Practicing these safety methods will help you and your children have more fun without being put in harms way. We hope you have a fantastic holiday and keep these tips in mind while you're having a fun-filled night gathering sweet tricks (and maybe some tricks) galore!
Do you want to make money from your phone? Mobee pays you in rewards to shop at your favorite stores and retailers. Check us out on our website, the iTunes Store and the Google Play store today!