4 Free Resources to Boost Your Professional Skill Set 
Getting your foot in the door at your dream job can be tough, especially if you haven't had the opportunity to develop the in-demand skills that are required (or strongly desired) for that particular role.
Many of us have been there. You've invested countless hours in the search process, carefully curated each cover letter, conducted as much research on your prospective role as you possibly could, and maybe you even landed an interview —only to receive yet another rejection email.
But no matter how good your resume currently looks, there are many practical (and affordable) steps that you can take to make your applications stand out.
One of them is independently developing the soft and hard skills that will be needed in the workplace. Put simply, soft skills are core skills that are applicable across all jobs, whereas hard skills refer to the specific knowledge and abilities an employee needs to perform their job effectively.
Working on these skills won't just help you learn job-specific functions and other transferable skills, it will also show employers your abilities in self-management, time-management, and meeting the goals you set for yourself.
In this blog post, we'll be covering four 100-percent-free resources that will help you boost your professional skill set and land the position you've been dreaming of.
No. 1 LinkedIn Learning
LinkedIn Learning, a Registered Education Provider, offers 13,000+ on-demand courses and professional certifications across a wide range of topics, and their instructional videos are a great way to master the trending skills in your desired industry!
Getting started is easy, either manually scroll the course catalogue or get personalized recommendations based on the experience in your LinkedIn profile.
Once you've completed a course, you'll get a certification that can be saved as a PDF and a profile badge that prospective employers can now view when visiting your profile. Plus, you can add these credentials to your resume.
You may not know that LinkedIn Learning is 100% free through your local library. Simply head over to LinkedIn's library log-in page, enter your library card and pin number, and you're good to go! Lastly, most libraries offer e-cards that can be obtained from the comfort of your home. Please contact your local branch for more information.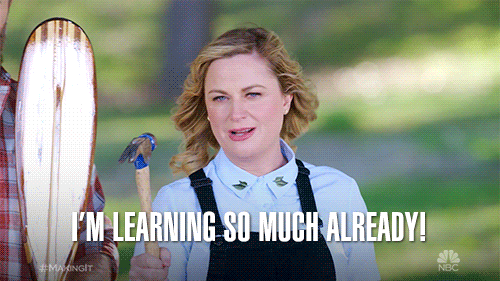 No.2 EdX
Have you ever dreamed of attending an Ivy League school? With EdX, an open online course provider, you'll get access to 2,000+ university-level courses made by over 140 leading institutions like Harvard and MIT.
These courses are friendly for learners of all stages and range from introductory to advanced. Similar to LinkedIn Learning, EdX will provide you with a certificate of completion upon finishing your course. But given how EdX's professors come from some of the most highly accredited schools, these certificates pack a little more punch when it comes to giving you a competitive edge.
With these courses, you can develop countless skills to help aid you in the professional and personal setting.
While EdX offers certain courses that do cost money, their massive free course catalogue should be more than enough to meet your learning needs and lead to career success!
No.3 Duolingo
Duolingo is a free language learning app and website that offers over 38 languages, as well as endangered and indigenous languages, two fictional languages, and one classical language. Each manageably sized lesson will help you learn to speak, write, read, and listen to your desired language with ease.
New levels will open up as your skills progress, so you can continue to progress and solve the problem of language barriers little by little.
Speaking more than one language is a huge asset to many employers, especially the ones who have an international presence. In the professional world, you might encounter prospective clients and colleagues from all over the world.
Not to mention, studies show that being able to speak a foreign language can add 10-15% to a typical salary, and it may equal or exceed 10 percent for higher-level positions.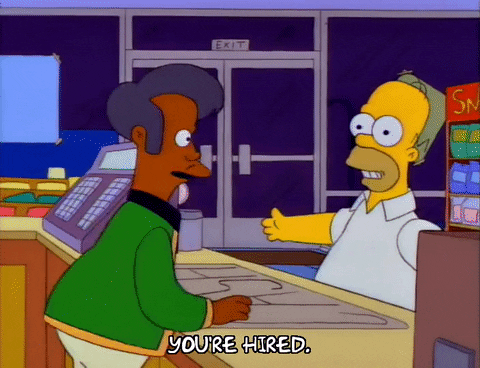 No.4 Career Services at Your Educational Institution
This resource can't be stressed enough. Whether you're a current student or alumni at a higher education institution, you should absolutely leverage career services. Once enrolled, most students are automatically assigned to a career adviser whose sole purpose is to support you with a wide range of in-demand career needs. With the educational, social, and financial demands of college, many students find themselves shocked to learn that career services even exist.
Once you meet with your adviser, they can help you develop several invaluable skills, guide and prepare you for every stage of the process (regardless of where you're currently at), and can answer a wide range of career-focused questions.
Here are some examples:
How to conduct your job search across several platforms
How to optimize your job search
Support with building and editing resumes & cover letters
Support with improving soft skills like teamwork, communication (verbal and non-verbal), critical thinking, leadership, problem-solving, and more
Administering and analyzing results for career aptitude tests
Mock interviews
Up-to-date knowledge about the workforce, such as skills and abilities employers are seeking
The job market can be an intimidating place to navigate alone, so don't hesitate to lean on your adviser for guidance!