5 Benefits of Being a Mystery Shopper 
Most people have heard of mystery shopping, but not everyone really knows what it's all about. There are many benefits that come along with it, for both businesses and those doing the shopping.
If you've ever thought about mystery shopping, but aren't sure if it's right for you, here are some benefits to consider:
1. A Job That Fits You
With any old regular nine to five, you'll be busy most of the day. Have a doctor's appointment? You need to take time off. Parents event at school? Time off.
With a set schedule, it's incredibly hard to fit in the fun, or even the not-so-fun, things in life. You can't plan ahead for everything, and some other professions just don't account for that.
With secret shopping, you set your own hours and decide when you're on the clock. You only have to pick up jobs when you have the time to do them, without having to worry about missing commitments or shirking responsibilities.
Apps like Mobee allow you to choose from a list of available secret shopping missions that are located near you. You can pick one up when you have the time without committing to a full day's work. If you do happen to have a full day off, then pick up as many as you need and get all your shopping jobs done in one swoop.
Flexibility is a huge benefit when it comes to being a mystery shopper.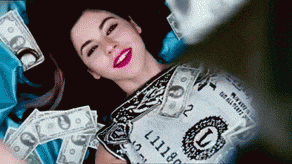 2. A Little Extra Income on the Side
Now mystery shopping definitely isn't a get rich quick scheme. Most people get into mystery shopping as a side hustle, hoping to get some extra income part-time.
Different secret shopping apps offer different benefits, with apps like Mobee offering reward points that can be redeemed for a wide range of gift cards. Others may offer gifts, or small monetary prizes.
The beauty of mystery shopping is that you can choose how often you want to complete jobs. This means that you can supplement your income to fit your lifestyle. When you need the extra cash, you can do multiple taskss in a short period of time. If you're just looking to make enough to get a Starbucks as a treat, then a job or two can suffice.
Secret shopping is a side hustle you can use to fit you and your needs, whether you're looking to supplement your income or just trying to add in a few more treats in your life.
3. Spicing Up Your Workday
Some people just aren't built for a typical day job where everyone operates on a precise schedule. These professions are perfectly stable and respectable, but there are other individuals who crave a position where things are constantly changing and keeping them interested.
Mystery shopping is definitely not a monotonous job to have. When browsing through the list of possible mystery shopping tasks you'll notice a fairly extensive list of different stores and restaurants. How can it be boring when you're getting paid to eat a nice meal or watch an interesting movie?
Some assignments might involve making purchases and reviewing them secretly, asking employees and other customers questions to rate their knowledge and customer service, or scoping out specific products to make sure they're being advertised correctly. Gathering all of this intel requires adaptability, and your shopping experience will likely never be the same twice.
Secret shopping offers a constant change in scenery and the possibility of gaining new experiences, perfect for someone looking to avoid a life of monotony.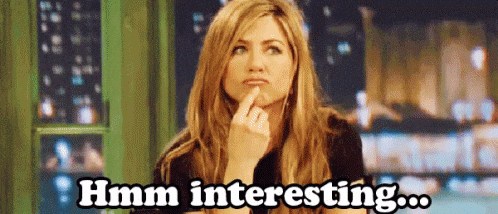 4. Your Favorite Businesses Get Better!
You may be working as a secret shopper, but ultimately, you're also a regular consumer of retail like everyone else.
A big benefit to the job is that you get to provide insights and first-hand customer experience feedback to the businesses that you know and love, allowing them to reflect and improve their brand.
Brands often use secret shopper services to identify any flaws they might have in-store at that they haven't accounted for yet.
Things like employee performance, product and store cleanliness, and customer satisfaction are all integral factors for a business to consider, but brand execs at the high level rarely get the opportunity to actually evaluate these things for themselves.
As a customer, being a secret shopper gives you the unique benefit of being able to actually have an influence in the business decisions that can affect your favorite products and stores.
5. Add Some Organization into Your Life
For some people, secret shopping and the rewards you get from it provide exactly the kind of discipline and organization they're missing in their lives.
As stated previously, some mystery shopping programs offer rewards in the form of gift cards to all your favorite stores and restaurants. If you wanted to save on your spending money and limit how often you visit these places, consider only indulging when you've built up enough rewards to afford it.
Another way to stay organized is with planning ahead of time when you'll complete mystery shopping tasks, and line them up to coincide with bills or holidays. These are times when you'll usually have to spend a little extra money, which is a perfect time to be earning extra income on the side.
Plus, you can even repurpose the gift cards you earn from shopping into birthday or holiday gifts to save even more time.
Mystery shopping isn't for everyone. But, if you feel like you have what it takes to do the job, there are countless benefits that could make your life that much easier.