What is Mystery Shopping?
Mystery shopping, mobile crowdsourcing, secret shopping, retail auditing and so much more. These are all terms used to describe shoppers who can complete surveys or tasks from their phones, or even online, for brands or companies. In exchange for completing these tasks, you're typically rewarded with points, gift cards, and other fun prizes.
While this definition may seem straight forward, there is much more to mystery shopping than meets the eye. Whether you're looking for a new side hustle in your spare time, or you're looking to earn a few gift cards for the holidays, the Mobee App has something for you.  
Mystery Shopping Roots
Since its inception in the early 1940s as a standard practice to measure employee integrity, mystery shopping has grown and spread worldwide. It is used in a wide range of establishments and industries across the globe. From banks and businesses in Hong Kong to churches in the UK, there is no shortage of mystery shopping.
It is also used in retail stores, movie theaters, hotels, restaurants, fast food chains, banks, gas stations, car dealerships, and with the rise of the medical tourism industry, also in health clubs and health care facilities. As the number of viable industries and mystery shopping locations grows, the value of your insights also continues to increase.
Usually, the shoppers are given specific tasks to do, like buying (or eating) a gift or a product, evaluating the staff by asking specific questions, assessing product quality and price, finding various displays, testing demo products, and more. Mystery shoppers will report their findings based on the questions provided and share their insights with Mobee. Often, the shoppers will also need to submit photos with their reports to verify on-the-ground information.
Mystery Shopping as a Side Hustle
Mobile crowdsourcing is a great resource to earn a little extra on the side. There are more benefits to mystery shopping than earning cool gift cards, though. As a secret shopper, you're providing essential information to brands and retailers that are relying on your insights to make key decisions about products, displays, and so much more.
So then, when completing mystery shopping tasks, you're given a unique opportunity to help some of your favorite companies, and you'll be able to earn points to be used on a variety of gift cards. As far as a side hustle goes, it doesn't get simpler than that. The best part? You don't even have to go out of your way to complete many of the available Missions. Typically, they're located at popular stores that you may be visiting already. Try taking a little extra time while doing your normal shopping to complete a Mission and earn rewards.
What is the Big Mystery?
For new mystery shoppers, you may be wondering what the big mystery is. To make a long story short, you're the mystery in mystery shopping!
While you're answering survey questions, nobody in the store will know that you're the person completing the Mission. With that in mind, brands and retailers won't know that you're the one submitting the information either. Additionally, you won't know who the company is that you're answering survey questions for.
This air of mystery gives you the opportunity to be as honest as possible in each survey to provide the most authentic and accurate information you can. The accuracy and authenticity are the reasons mobile crowdsourcing is so popular, and the reason so many Missions are available. Keeping the air of mystery is a key attribute to mystery shopping that can't be overlooked.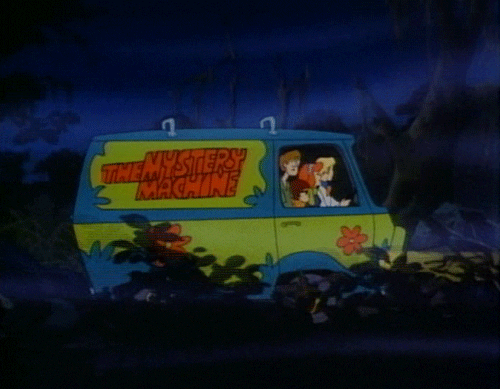 Mobee App
Where does Mobee fit in the Mobile crowdsourcing world? Well, Mobee is available on Android and Apple devices in the USA and Canada and provides you with mystery shopping surveys at popular stores near you. To become a secret shopper, all you need to do is download the Mobee App, sign up, and head over to any store with an available Mission to start your mystery shopping journey.
Many times, we'll be asked if there are any skills or requirements needed to become a mystery shopper. The only requirement we have is that you need a smartphone with the Mobee App installed. If you can download the Mobee App, access the internet, and get to the available store locations, you're qualified to be a mystery shopper. As you complete more Missions you'll get better at answering questions, remaining anonymous in stores, and earning more points.
Why Mobile Crowdsourcing?
Mobile crowdsourcing is the fastest and easiest way to earn points that can be used to make your life easier. There are more benefits than earning additional spending money, too. You're given the chance to make an impression on the brands and stores you shop at the most. The images, feedback, displays, and other responses you submit could help businesses make important decisions about their products, displays, employee training, and so much more. You're playing a vital role in helping brands understand the ever-changing retail landscape.
Becoming part of the mystery shopping world is as easy as downloading an app. You can make an impact in the retail space and earn rewards on the side. Why not try mystery shopping?