How Does Mystery Shopping Help Me?
We've taught you a lot about mystery shopping, but one thing we haven't fully covered is how mystery shopping can benefit you. There's more to it than meets the eye. You may be surprised with just how many benefits can come from mystery shopping.
From earning more money in gift cards to helping brands change their retail strategy, the benefits are always growing. Let's start with the most well-known and beneficial for you, earning money.
Extra Money
Who doesn't like a little extra money? I think the answer to this will likely be pretty unanimous. Unfortunately, there aren't a lot of available opportunities to earn extra money on your own time, which can often make it much more difficult. This is where mystery shopping comes into play.
With mystery shopping, there are no required hours, required Missions, and more. Anything you complete is done based on your schedule and current location. Having the flexibility to decide when and how many Mobee Missions you'll compete each day, week, or month, is a benefit that can't be easily overlooked. On top of that, any Mission you complete brings you one step closer to earning enough points to redeem one of our many available gift cards.
Having the opportunity and ability to earn extra money is something that we can't take for granted in this day and age. Mystery shopping offers you an exciting side hustle opportunity that can't be overlooked.
Shopping Benefits
Earning a little extra money is easily the biggest draw to secret shoppers nationwide, but there's more benefits to it than you'd expect. For example, the potential to improve your future shopping experiences. Each survey you send in is used by stores and brands to help them improve upon their displays, products, customer service, and so much more.
Each Mission you submit is sent to our clients to use in helping them make big decisions that could impact your shopping experiences in the future. From stock levels to employee training, the Missions you submit become an integral part of the equation when it comes to improving retail experiences. This is a great opportunity to share your thoughts with brands, but it's also important to be honest in your survey and submit accurate information in photos as well as all other questions. Accuracy is the key to getting your Missions approved so you can continue to earn money mystery shopping.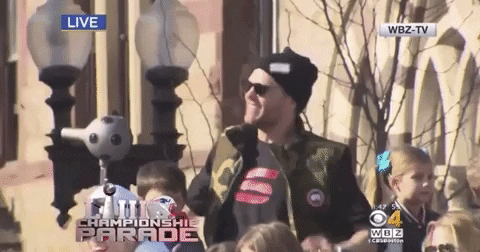 New Skills
Another benefit to mystery shopping is the new skills you'll learn. You'll be able to hone in on your photography skills by taking photos of products and displays. You will likely grow your confidence from talking to employees and understanding new products you may not have known about before too. You'll also begin to understand more about the current retail landscape.
Whether you're honing in on skills you already have or you're learning new skills, mystery shopping will provide you with the Missions necessary to earn points for the rewards you want most.
Closing Thoughts
At the end of the day, mystery shopping is a great side hustle for anyone. As long as you can get to various stores and own an app-enabled smartphone, you'll be in business. Taking advantage of any Mission that comes your way is the best chance you have to become one of our top earners.
Mystery shopping is fun and easy way to earn gift cards to the stores you love. It's never been a better time to take advantage of the opportunities available through Mobee.
Do you want to make money from your phone? Mobee pays you in rewards to shop at your favorite stores and retailers. Check us out on our website, the iTunes Store and the Google Play store today!