[FAQ Series] What are Validation Delays?
When it comes to mystery shopping, the biggest annoyance can be validation delays. Today we'll be diving into your most asked questions when it comes to validation delays. You'll get the most up-to-date insights into why they happen and what you should expect when they do.
If your Mission is taking longer than usual to go through our validation process, that's not always a reason to worry. Often times, the delay is caused by a large increase in the number of Missions we've received that week. We love giving you a ton of Mobee Missions. It's important to keep in mind that the more available Missions we have, the more submissions we're also receiving. As we recieve more Missions to review, this can begin to delay our validation process.
How long does validation usually take?
Normally, it will only take about 2 business days to see the results of your Mission. When there's a delay in the process, that can increase to 3-5+ business days. When the number of incoming Missions increases, our validation team is always all hands on deck. They try to go through all of the pending Missions as quickly as possible. Keep in mind that the quality of the Mission is still very important, so we can't speed through this process.
If you haven't received any notifications or emails about your recent Missions, the best thing to do is check your Balance History. When your Mission is shown as pending, then it is still awaiting our validation team's approval. The Mission may be approved or refused already as well. If this is the case, then the notification may not have sent, but the Mission has been reviewed by our team. If you don't see the Mission in your balance history, let us know so we can look further into that for you.
What is Validation?
Validation is the process through which we review all of the Missions you submit. Every single Mission that you complete will go through this process. This is done to verify that the information we're getting is honest and accurate. We also need to ensure the pictures we're getting are of the correct products and displays, when applicable.
This is one of the most important processes we have. Our validation team is in charge of determining the validity of your Missions. This may sound intimidating, but all they're looking for is honesty and accuracy within your Mission results. To help you get more of your Missions approved, they've even written a few tips and tricks blogs that can help you along the way to becoming a top Mobee earner. Their tips could be the difference between an approved or refused Mission.
What should I do during a delay?
If we're experiencing a validation delay, the best thing to do is keep making sure your Missions are still visible in your balance history. As long as you see them there, then we have them here waiting for our review. We will always check every Mission we receive. The length of wait time may change depending on a variety of factors, however.
When there is a delay, it's difficult to determine how long it will take to see the results of your Mission. The length of wait time typically depends on how long the Missions are, how many we've received, new Missions becoming available, and so much more. If a delay seems to be taking longer than usual, you can always reach out to the Mobee team to ensure your Mission results are still pending.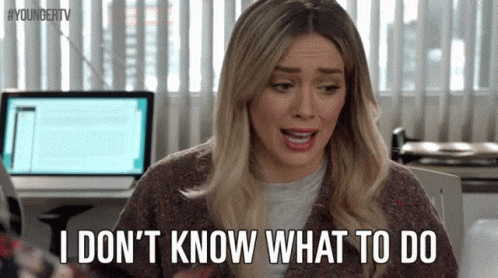 Closing Thoughts
Validation delays can be an annoyance. The Mobee team is always happy to answer any questions that you may have about them, though. Keep in mind, your Mission will be reviewed as long as it's been properly submitted in the app. Our team works hard to make sure you get your results as quickly as possible, too.
It's easy to get worried about your results when they're taking longer than usual. The Mobee team is always available to answer any questions you have about validation delays. We try to make sure delay's are rare and cleared up quickly so you'll get the points you've earned as fast as possible.
Do you want to make money from your phone? Mobee pays you in rewards to shop at your favorite stores and retailers. Check us out on our website, the iTunes Store and the Google Play store today!