Mystery Shopping: Valentine's Day with the Mobee Bees
Valentine's Day is a time to spread love to your friends, family, and traditionally, your significant other. This year, I wanted to hear about our mystery shopper's Valentine's Day celebration plans. to learn more, we created the "Cupid's Arrow" Anywhere Mission which gathered over 2700 Missions and now, the results are in.
I wanted to know everything about your favorite Valentine's Day traditions, spending habits, gift-giving tendencies and more. If you don't celebrate Valentine's Day, don't worry, there's fun information here for you too! Are you ready to dive into your Anywhere Mission results? I know I am.
Check out the bottom of this blog for a quick visual representation of the most interesting information from your Anywhere Mission results.
Valentine's Day Overview
Valentine's Day is best known as a day to celebrate love. What better way to show that love and affection than through gift-giving. Whether you're buying a greeting card, cooking dinner, buying jewelry, and more, this is a day to show the people in your life that you care. Using your Mobee points to help fund those gifts is a great idea to help you save money while still getting something nice for the person or people you love. Through the "Cupid's Arrow" Anywhere Mission, I learned a lot about your gift-giving habits for Valentine's Day. Here are the results:
To start, 71 percent of survey participants are planning on celebrating Valentine's Day this year. Of those people, 70 percent are celebrating with their significant other, 23 percent are celebrating with their family, 5 percent are celebrating with their friends, and 2 percent selected other.
Because gifts have become so prevalent within Valentine's Day celebrations, I also wanted to know which gifts you were planning on purchasing this year. Here are the most popular categories:
Chocolate/Candy (57 percent)
Cards (45 percent)
Flowers (25 percent)
DIY (do it yourself) gifts (17 percent)
Stuffed animals (15 percent)
Other (14 percent)
Gift cards (12 percent)
Because "Other" was one of the top responses, we took a look at your write-in answers to see which gift categories were popular for the 2019 Valentine's Day holiday celebration. The most common answers we saw were:
Cooking/buying dinner
Books
A Bottle of wine/champagne
Sports clothing/memorabilia
Valentine's Day is a fun holiday to celebrate the people you love. Chocolate, greeting cards, and flowers are always a big trend at this time of year, too. Gifts aren't the only way to show you care, however. Sometimes the best part of the day is spending it with the people you love most about.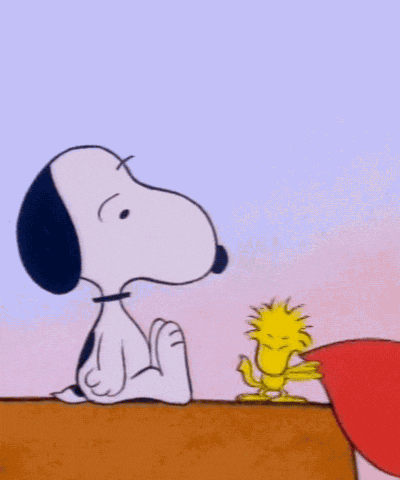 Shopping Habits
While it may not be the most important piece of Valentine's Day, gifts are still a kind gesture at this time of year. With that in mind, I was curious about your Valentine's Day shopping habits. I asked about the type of stores you were shopping at, how early you'd be shopping this year, and so much more. Valentine's Day may be a small holiday, but it can lead to a big increase in shopping for certain brands and products. Check out the Mission results!
To start, I wanted to know when you started shopping for Valentine's Day this year. The largest majority (69 percent) planned on shopping in early February (from 2/1-2/13). This was followed closely with 21 percent planning on shopping in late January (1/17-1/31), 4 percent on Valentine's Day, and 3 percent in early January (1/1-1/16). The remaining 3 percent had already started shopping before this Mission begun. Unlike many gift-giving holidays, last minute shopping seems to be a common trend for Valentine's Day.
Now that we know when you planned on shopping, which stores were the most popular this year? Here are some of the most popular stores for Valentine's Day shopping in 2019:
Discount stores (53 percent)
Target (37 percent)
Other (20 percent)
Flower store/florist (15 percent)
Department stores (15 percent)
Clothing stores (11 percent)
Jewelry stores (6 percent)
The last thing I looked at was, do you prefer shopping in-store or online? Taking the cake was in-store shopping, with 82 percent. Many people chose in-store shopping over online shopping for a variety of reasons including:
No shipping costs
Buying food and candy is easier in a physical store
To look around for gift ideas/inspiration
Being able to touch/smell/test the product before buying
After reading all of this, how did your plans line up with your actual 2019 Valentine's Day shopping?
Valentine's Day Discounts
Just like many holidays, Valentine's Day tends to lead to special holiday themed discounts. I was curious which discounts and promotions were your favorite and how important they were in your purchase decision. You all had a lot to say about this topic, so let's dive in.
To start, 87 percent of survey participants are more likely to buy a Valentine's Day gift if there is a special discount or promotion associated with it. The most popular discounts and promotions are "X percent" off of a certain product (63 percent), BOGOs (25 percent), Free shipping (10 percent), and Other (2 percent).
Everyone loves discounts, but what makes them so appealing? Our survey participants have the answers. Saving money is at the top of everyone's to-do list, so the prospect of saving money on something that you planned on buying is very appealing to our survey participants. Some like discounts because it allows them to buy more than they initially planned for. The overarching theme was that the value offered greatly increased if a discount or promotion was associated with a product they planned on buying and I have to say, I agree!
Not Celebrating?
Valentine's Day is typically very well liked or disliked. You're either all in or all out. I was curious about the opinions of those who don't plan on celebrating Valentine's Day this year. Will they be having an "anti-Valentine's Day" celebration? Will they be taking advantage of Valentine's Day sales and discounts? And do they enjoy the holiday-themed candy that is available? With so many questions to explore, let's see what the survey participants thought.
To start, 29 percent of our survey participants don't plan on celebrating Valentine's Day this year. The majority of those participants don't plan on buying Valentine's Day candy (68 percent) this year. These consumers are constantly shown Valentine's Day ads, offered discounts, and more. Surprisingly, 30 percent are much more unlikely to make a purchase associated with Valentine's Day discounts and 18 percent are less likely. Thirty-eight percent are neither more nor less likely to make a purchase associated with a Valentine's Day discount.
Now, we've all see the movies featuring "anti-Valentine's Day" parties. Interestingly enough, only 3 percent of survey participants not celebrating Valentine's Day plan on hosting or attending one. It looks like those parties may be primarily used only in movies.
Infographic
To highlight a few of the most important or interesting statistics that I've mentioned in this blog, I've created a fun infographic for you all. Here, you'll find a visual representation of your Mission results in an easy to read format. Check it out!
Conclusion
There you have it! Whether you're planning on celebrating or not, there's a lot that Valentine's Day and Mobee can offer you. Using your points to help you buy all of your Valentine's Day needs is a big advantage to using Mobee… especially during any holidays.
Do you want to make money from your phone? Mobee pays you in rewards to shop at your favorite stores and retailers. Check us out on our website, the iTunes Store and the Google Play store today!