Holiday shopping can be a hectic time for everyone. Between finding the best sales, packed stores, finding the perfect gift(s), and more there's a lot of stress that can come along with holiday shopping. Luckily, I've got a great set of tips and tricks to help you make your holiday shopping experience the best it can be.
Now, we all know it's a very busy time of year. Completely avoiding the holiday shopping stress is very difficult. It is possible to relieve some of it using these tips and tricks, though. My goal is to help make this holiday season the best it can be. So, without further ado, let's dive into the holiday fun so you can start your shopping.
Online
Online shopping is a big way to avoid crowds, lines, digging through racks and bins looking for the right product, and more. But it does have some downfalls. Let's look at the pros and cons of online shopping for this holiday season.
Pros: As I mentioned above, you can avoid a lot of holiday shopping stress by shopping online. You're also given a lot more options that may not be available in stores. This can open up your pool of potential gifts exponentially. In addition, you may be able to score discounts that are only offered online. To top off the list of pros, there's the benefit of staying in the comfort of your own home.
Cons: With all of the potential benefits there are also some deterrents associated with online shopping. The first, and most prominent is the potential for extra fees, like shipping. Something else to watch out for is the additional options at your disposal. While this can be a positive thing, sometimes having too many choices can become overwhelming. It can make it harder to choose a gift or easier to spend more money on multiple things. Lastly, shopping online doesn't allow for the same experience as in-store shopping. You may miss out on fun decorations, time with family and friends, or seeing the holiday festivities that happen in or around the stores you love.
Overall, online shopping is a great way to shop with ease and convenience. You have access to almost every store you can imagine. You also have the ability to browse through the options from your home. If you're on a tight time crunch, though I'd recommend using some of the other tips and tricks to avoid the shipping delay that often comes with online shopping.
Buying before the holiday
One concept that is very often overlooked is shopping way before the holiday festivities begin. There are many gift ideas that can be bought in advance of the holiday mayhem. Clothing, shoes, electronics, movies, video games, etc… are often all available before the holiday season, it's just a matter of knowing what to buy.
Beginning your holiday shopping just after the Halloween season has a lot of benefits. It will not only give you a huge selection of products to look through, but it will also allow for shorter lines which can help reduce holiday stress. Another benefit is that it will allow you to space out your holiday spending. You'll only need to spend smaller chunks over a longer period of time instead of spending a ton of money all at once. This can also help you make and keep a holiday budget.
The best thing about starting your holiday shopping early the start of holiday sales and deals. There will also likely be lower shipping costs if you choose to shop online. Getting in on the holiday shopping early is never a bad thing.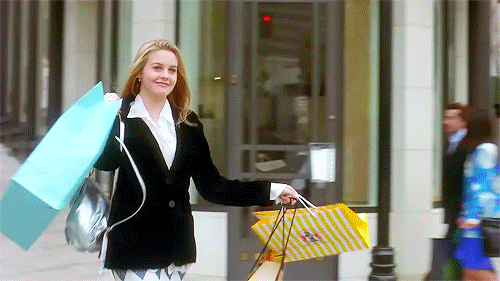 Save all year
Something I've seen work is saving a small amount of money each week and slowly watching that grow for the holidays. By the following year, you'll be ready for the holiday festivities to come. Creating a "holiday savings fund" will help you budget your money and avoid overspending. Saving all year will allow you to "spend" a small amount each week instead of a large amount all at once. I've found, for myself, that the cost seems much less scary when its spread over a longer period of time.
A lot of holiday stress can come from money grievances. Taking action all year to avoid those stressors will make a big difference in relieving your holiday stress. I think we can all agree, avoiding stress is extremely beneficial as the holidays get closer and closer.
"Creative" gifts
Gift giving doesn't always need to be about buying the perfect gift or giving something that can be wrapped. Creative ideas such as concert tickets, vacations, day trips, pottery, paintings, cooking classes, etc… are gifts that help you avoid the holiday store mayhem and will be something the person you're buying them for will really love. Never underestimate the value in experiences or giving personalized gifts.
In this day and age, a lot of people are seeking experiences over things. Taking that into account while you're gift shopping could help make you the gift-giver of the year. Not only will experience-based gifts please the person who received it, but it's also something you can enjoy together. If you both like the same band, concert tickets are a great gift idea (when available). If you both want to learn how to make crepes (or any other food item for that matter) a cooking class is a fantastic present. Make sure you're gifting them something they're excited to try as well, though!
A gift from the heart or a gift that can be experienced together is never a bad move. These gifts can help avoid the traditional holiday shopping stressors as well. Some experience-based gifts can be more expensive than other products you may buy. It's important to keep this in mind while budgeting for the holiday season. Be sure to choose the option that is best for you and your wallet.
Mobee rewards
Using your Mobee rewards is a great way to save money while doing your holiday shopping. Saving your points up now and getting the gift cards you need for holiday shopping will benefit you a lot. Mobee rewards can always come in handy for your gift-giving needs.
A few gift cards could be just enough to get your friends and family everything they've been asking for. Gifting gift cards can a fun idea during the holidays. The possibilities are endless when it comes to using your Mobee rewards. They're a helpful hand during this time of giving and family. Not only can Mobee rewards help you during the holidays, but year round as well.
What else can you do with Mobee to earn more while holiday shopping? Check the app while you're out at stores. There are so many opportunities to earn points, especially during the holiday season. You have the ability to earn gift cards while you're shopping. It doesn't get better than that!
Closing Thoughts
Mastering holiday shopping is a tough skill, but with the right mystery shopping tools, holiday shopping tips, tricks, and more, you'll be prepared for anything. With the growing shopping options and a growing list of available products, holiday shopping can become stressful. Getting ahead of that is important for everyone. Using these tips and tricks could help decrease that stress (at least a little) to make this holiday season the best it can be.
As much as I love avoiding long lines, and crowded stores, sometimes it's impossible to resist a fun shopping trip during the holidays. The most important tip I can leave you with is to enjoy every minute of the holiday season. And with that, have a wonderful holiday shopping season!
Do you want to make money from your phone? Mobee pays you in rewards to shop at your favorite stores and retailers. Check us out on our website, the iTunes Store and the Google Play store today!