5 Tips to Save and Earn Money for College Students
This is a guest post written by our Marketing Intern, Madison.
As tuition, student loans, and the cost of living dramatically rise, college students are finding new ways to earn quick money and save to cover expenses. As a college student myself, I felt this pressure my freshman year as I struggled having to work 15 hours a week for my on-campus job in addition to my classes and club commitments. I made it work, yet some students don't have the option of a job on campus or simply can't commit to a work schedule due to schoolwork, office hours, and club events or meetings.
From my first year in college I have learned some tips and tricks for saving and earning money from my own experiences and from talking with my classmates. Here they are for you:
1. Buying Textbooks
Have you seen the meme of a $1000 TV stand made of textbooks? This is the reality of many students when they visit the bookstore their first day on campus to get their textbooks for their classes. However, there are much cheaper options out there to help you save money.
Your first option is to ask friends and classmates if they are willing to lend or sell you their old or used textbooks. There are Facebook groups for many colleges dedicated to reselling used textbooks.
Another option is using sites like Amazon or eBay. I was able to buy most of my textbooks from Amazon, which helped me save money my freshman year. There are also digital copies of textbooks available, which are often the most cost-effective. If you don't plan on keeping the textbook after the class, Amazon offers textbook rentals which can be a fraction of the cost of buying a copy.
Sometimes, buying textbooks from an outside source isn't an option. Whether they don't offer that textbook or the cost isn't better than your school bookstore. But, many colleges offer a buyback program at the end of the semester. If you keep your textbooks in good condition this is a great way to get some of the money you spent back.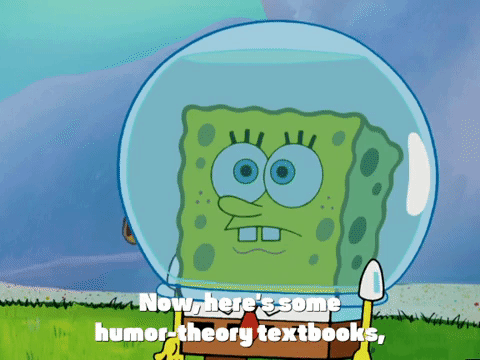 2. Campus Studies and Surveys
Something I learned later on in my freshman year was to take advantage of various studies and surveys happening on campus. Almost every week I was able to find a paid study by a graduate school that took less than 30 minutes to complete. There are fun sleep studies, puzzles, and classic surveys that you can do to earn quick cash. A friend of mine completed a study that took a couple hours over 2 weeks and earned $300. I often used the money I earned for going out to eat with my friends on the weekends.
You know the annoying emails that pop up in your school inbox from time to time: do them! I recommend only doing the ones that have the potential to win a gift card and are from a campus organization. Most people ignore them thinking that they won't win, but since there are likely fewer responses there is a higher chance of winning. I won several Amazon gift cards that helped pay for my textbooks.
3. Housing and Living Expenses
My college has a two-year living requirement that also requires me to purchase the all-access meal plan for both years. Although not outrageous, this is not the most cost-effective living situation. I'm more interested in the benefits of living off-campus from my time talking with upperclassmen and comparing housing and living costs.
By moving off campus, most of the time you get a substantially bigger living space for less than what you pay for a small dorm room on campus. There is greater flexibility in saving money and housing conditions than on campus. The trade-off is that there is more responsibility in living off campus, but this only helps to prepare you for life after college.
When going off a meal plan, one loses the convenience of the dining hall; however, as most people who have been to college can agree, dining hall food is not that great. It is often cheaper to buy and make your own food.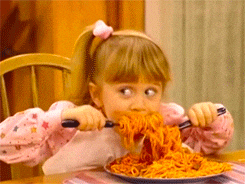 4. Campus Events
It can be hard to budget when you want to get away from the dining hall and go out to eat. My tip is to search for campus events that offer free food. Many organizations and clubs try to entice students to attend their events by advertising free food. In addition to food, hold off on buying too many clothes from the bookstore, as many free school shirts are handed out at various sport and club events. The trick is knowing how to find these events.
I suggest keeping up to date with school Facebook pages. Students often post about their club's events and advertise free food, merch, fun activities, and speakers. While walking in the halls, look at the fliers on the bulletin boards for events happening that week. These boards are also a good place to search for job and internship opportunities. The college student center will usually have free events. Most of the events I attended were from word of mouth and from friends.
5. Smartphone Apps
You can download various smartphone apps in order to earn some extra money or receive gift cards to places you shop. For example, Mobee App is a way for students to make quick money. With Mobee, you can earn gift cards to Amazon (for textbooks), Whole Foods (for your grocery needs), Target, Walmart, and even MasterCard gift cards for answering quick and easy surveys while you're shopping. You don't need to go out of your way for this one either as many of the surveys are available at stores that you'll often be shopping at already. The convenience and flexibility of an app like Mobee is perfect for the college lifestyle.
Mobee and apps like it give students the flexibility to earn money around our busy schedules. Especially for students near cities, there are many easy opportunities, and you can make extra money in stores you already shop at.
There are many ways college students can save and earn money while working around their busy schedules. Even small tasks and habits can add up in the long run.
Do you want to make money from your phone? Mobee pays you in rewards to shop at your favorite stores and retailers. Check us out on our website, the iTunes Store and the Google Play store today!