6 Ways to Save Money on Pet Expenses
Pets are one of those sleeper expenses that never cross your mind. That is until you're confronted with a large bill you didn't expect. The costs of owning a pet–from food buying to surprise injuries–can create a bit of a financial burden if you're not prepared. In this blog, we list a few ways to save money on pet expenses.
1. Get Pet Insurance
It might seem counterintuitive to reduce costs by adding another bill to the list. But having your pet insured can help if you run into an emergency situation or unforeseen health issue. Many dog and cat breeds come with a high likelihood of underlying health conditions that will need constant care. And having your pet insured can prevent you from having to pay full price for medical care out of pocket.
Pet insurance is sometimes offered through your health insurance provider. It can help pay for things like annual visits, dental care, emergency surgery, and more. Consider insurance if your pet is a breed with documented medical issues. Or if you're concerned about a large medical bill. Having pet insurance can bring peace of mind. 
2. Consider a Subscription Service
If monthly costs like cat food, dog food, toys, or treats tend to build up over time for you, consider checking out a pet food subscription service. Subscription deals with brands will allow you to get low-cost brands for good prices. If you buy certain pet-related items often, subscription services can help to reduce your annual cost of pet ownership. 
If you're looking for dog-themed subscription boxes, check out this roundup of options. If you're a cat person, check out these great options. There are subscription services out there for almost anything you can think of. So consider doing some research if you're looking for something specific.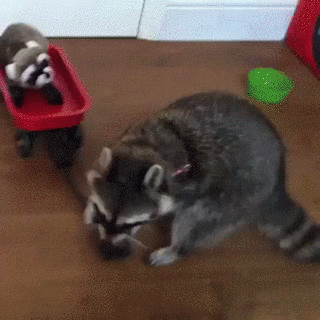 3. Groom Your Pets Often
Whether you're giving your dog a bath yourself (very brave) or heading to the groomers every few months, the initial costs of paying for grooming will help you save money. Dogs and cats that aren't well groomed are more likely to acquire complications based on their level of cleanliness. 
Grooming guidelines can be specific to the breed of pet. But for the most part ensuring that you're brushing your pets at least once a week to keep them clean and healthy. It can also help you avoid expensive groomer visits and health problems associated with poor pet hygiene. Not unsure what tools you need to groom your pet at home? If so, check out this guide to dog grooming or this guide to cat grooming. 
4. Stay Up-to-date with Vet Visits
As with your own health, it's recommended that you take your pet to the vet for annual vaccinations and wellness checks on a yearly basis. This will ensure that you're not missing out on early signs of future problems.
While it might seem like a hassle, regular vet visits are an important part of responsible pet ownership. Not only that, but staying up-to-date with flea and tick medication and other such preventative care will help lower your pets' chances of incurring a disease. This will save you more in the long run.
Consider asking around within your community for vet recommendations. It's possible that some vets might use referrals and give you a discount for your first visit. If you're stuck trying to figure out where to start, trying finding a vet on VetLocator.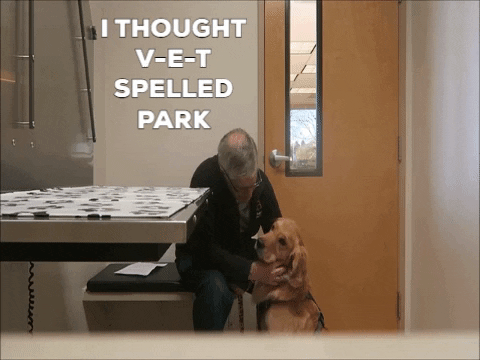 5. If You're Getting a New Pet, Adopt Don't Shop
It goes without saying that pure-bred pets tend to be more expensive. Not only that, but some dog breeders engage in poor practices.
Unless you're vetting your breeder very thoroughly, consider saving money by adopting your pet from a shelter or organization like the ASPCA. Pet shelters have plenty of furry friends to offer. And you'll be able to give an animal its forever home while saving money on designer breeds. You can use this site to find a place to adopt a pet near you.
One great thing about shelters is that you might be able to do multiple visits to determine if you and your future pet are compatible. So don't be afraid to take your time as you're looking.
6. Download Pet Care Apps
Having pets can make it difficult to go on vacation without racking up heavy fees from pet boarding. Luckily, there are many apps and services that will connect you with a pet sitter. Then you can avoid having to board your pets and can go on vacation with peace of mind. Apps like Rover and Fetch can connect you with reputed pet sitters in your area.
Having a pet should be a fun, rewarding experience that doesn't cause you too much financial stress. Be realistic with how much money you can spend on a pet. And engage in consistent pet care to avoid the headaches some people associate with having furry companions.