Buying Christmas gifts (or holiday gifts) for every member of your family can get more and more difficult every year. From stocking stuffers to presents under the tree, there is a lot to buy. It can be easy to struggle with finding the perfect gift for your siblings, parents, or even your significant other. This year, we thought we'd give you our best gift ideas for the people closest to you during the holiday season.
Buying gifts for everyone you know and love can be tricky. So let's let the Christmas/Hanukkah/Winter Holiday shopping begin!
Gifts for Mom
For me, my mom is very difficult to shop for during Christmas! Buying clothes is very hit or miss and keeping it to my recommended budget is also a challenge sometimes. I love getting my mom gifts that are both sentimental and something that she'll be able to use again and again. Every year it's the same struggle deciding what to get her. Here's my 2019 Christmas (or holiday) gift guide for your mom!
Gifts on a budget
A big, fuzzy, and cozy blanket! Pair it with a candle for a festive, inexpensive, and cozy gift.
Raid the Target Home section to get your mom home decor items to spice up her home.
Her favorite wine or a wine of the month club subscription!
Sentimental gifts
Personalized matching necklaces (for women) or just a personalized necklace (for men)
Tickets to a show, play, concert, etc… that you can go to together
Use Legacy box to turn your old VCR tapes into digital movies that she can watch again and again! This is a great gift for the whole family while you're at it!
DIY gifts
A scrapbook of your favorite memories with your mom!
A homemade candle made with her favorite scent
Coupon book! You can offer to cook dinner, take your mom out on the town, to do chores, phone call coupons, and so much more!
Funky/fun gifts
A subscription to a FabFitFun box (or similar) so she's showered with gifts year-round! This is a great way to show you care all year!
The annual Swarovski snowflake ornament – a Holiday tradition like no other. This is also a perfect recurring Christmas gift for you mom!
A star map that shows the night sky the night you were born – this gift is beautiful and very sentimental!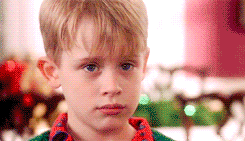 Gifts for Dad
As my dads (secret) favorite child, I have a few tricks up my sleeve for great gifts for dads! If there's one thing I know it can be tricky to buy something your dad will love that isn't just another t-shirt or pair of pants that he needs but doesn't want. So, if you're looking to give your dad a gift he'll really love, check these recommendations out!
For the Dads that love board games
A HUGE puzzle! 1000+ pieces.
A brand new board game (or at least one he's never played). I'd recommend Settles of Catan, Ticket to Ride, or his favorite themed Monopoly (Game of Thrones and Disney are fan favorites in my family)
Get your siblings to pitch in and get his very own video game system. The Nintendo Switch, PS4, or Xbox offer a ton of video games and board game-esque games to choose from!
For Dads that love to build things
a Drone or mini helicopter that he can fly using a remote control. Not only will he get to build his new toy, he'll have something fun to play with after!

Get him a piece for a car or computer he's building. It goes a long way, trust me! Just make sure you get the right piece
A new tool to replace one that may be older or get him a tool for his tool box that he doesn't have yet.
Sentimental gifts for Dad
Make a dad-date! You can plan a day to hang out with your favorite guy doing things he loves. Make sure you pay for the festivities!
Buy tickets for his favorite sports team's upcoming home game. There's nothing better than bonding over sports
Fun gifts for Dad
Get your dad a beer tasting 6-pack. Choose 6 different types of beer that you can taste-test together
Check out Man Crates for a fun gift for your Dad. They have a gift box for every dad's taste and each box a fun twist to get inside.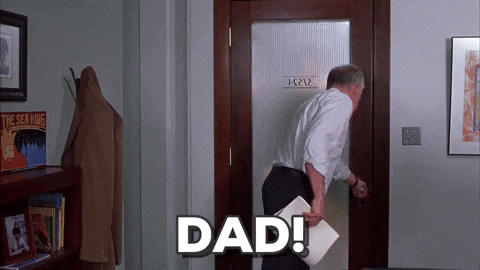 Gifts for your Brother
For me, my brother is the most difficult person to buy Holiday gifts for. As we've gotten older I don't see him as often and that makes it much tougher determine what I should get him. Luckily, I've still got some ideas for the siblings of the world!
Gifts for the gamer brother
VC for NBA 2K or a gift card to the playstation or Xbox store. Trust me this goes a LONG way in this day in age if you're brother is part the millennial age group (or younger!)
The video game he's been waiting for!
A brand new gamer headset or controller. Those wear out very easily and your brother will really appreciate having another!
Gifts for music loving Brothers
A record player
New records to add to the collection
A beat pad so they can try their skill at creating their own music
Fun gifts for your Brother
Tickets to a concert you're both really excited about!
If he's over 21, you can get him a variety pack of beet to taste test with you (and your dad if you decide to get this for him too)!
Hair/body products! Many guys use some kind of hair gel or cologne. Find out what brand your brother loves and this can make the perfect gift for him this holiday season!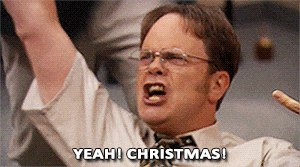 Gifts for your Sister
Gifts for the Beauty Guru Sister
Her favorite eye shadow pallet (or the newest one coming out from her favorite brand)
A new Mirror for her room (and make up application).
Brand new make up brushes. Trust me, new brushes is never a bad thing.
Gifts for the Fashionista Sister
You can never go wrong with clothes if your sister is a fashionista. Be sure to shop at stores she loves before picking something out, though.
A polaroid camera! Nothing looks better on a girls wall or instagram profile than polaroid pictures. If she already has a polaroid, getting her more film to use will go a long way too.
A brand new pair of sunglasses or shoes! Accessories are everything
Fun gifts for your Sister
Concert tickets – concerts are a great place for siblings to bond over their favorite music. Getting her tickets to a band could be a big win for you.

The perfect pair of leggings OR boyfriend jeans. The perfect pair is nearly impossible to find – if you can do that you'd be her hero.
A donut maker. Who doesn't have a sweet tooth?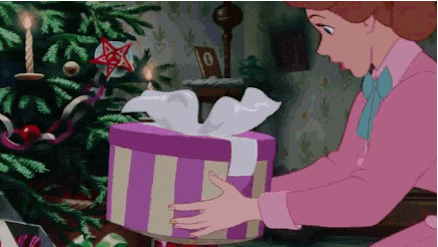 Gifts for your Significant Other
Sometimes your significant other is the easiest person to buy gifts for and sometimes its the hardest person on your holiday shopping list. Here are some awesome ideas to get for them this holiday season!
Gifts for your boyfriend or husband
You can never go wrong with a six-pack beer taste tester. You can pick out six beers that you think he'll like most and let him go to town.
A new pair of shoes. Many guys love their shoes or could definitely use a new pair. This is a gift that you can't go wrong with.
A mini weekend vacation for the two of you to go on together. This is the perfect mix between romantic and fun. Besides, everyone could use a mini vacation once in a while.
Gifts for your girlfriend or wife
Jewelry (preferably from Tiffany's – am I right, ladies?) You can never go wrong with jewelry.

A big, oversized sweatshirt that they can get cozy in while thinking about you!
Tickets to a play, concert, or event that she's been dying to attend!
When it comes to your significant other, the best thing you can do is make a list in your phone – every time your significant other mentions something they really want write it down. By the end of the year you'll have a huge list of things to get them. That little hack has made my holiday shopping SO much easier.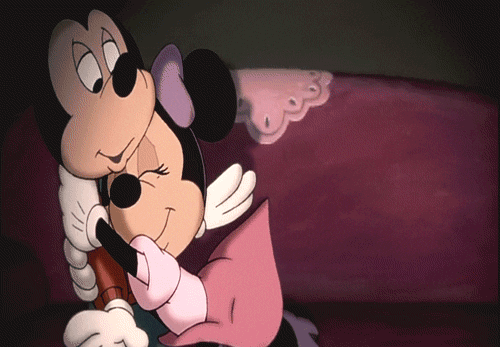 Closing Thoughts
Gift-giving can be hard (and expensive), but it doesn't have to be. You can save money by using your Mobee rewards to buy some of your gifts AND using this list you may be able to tick a few people off your gift-giving list. There are many family members to think about during this time of year and hopefully with this list it doesn't have to be a difficult task buying the the Christmas gifts of their dreams.
From must-have products to stocking stuffers, there's something for everyone. Let us know what you thought of this list! We'd love to get your feedback and even add to it for next year!
Do you want to make money from your phone? Mobee pays you in rewards to shop at your favorite stores and retailers. Check us out on our website, the iTunes Store and the Google Play store today!