Mystery Shoppers: Step into Your Comfort Zone
This is a guest post written by one of our Mobee Bees, Stephanie Modkins.
Have you ever been told to step out of your comfort zone? These words are meant to push you closer to a goal or out of a rut. Either way, hearing them can be scary because following this advice usually involves a bit of unease, both mentally and physically. Fortunately, I've found the opposite can be true in mystery shopping.
Initially, for me, Mobee Missions were a challenge. As I learned the basics of each job and more about the way the app was formatted, they got a lot easier. Yet, something was still missing – it was my comfort level. By focusing on this feeling, I made simple adjustments that helped me complete more jobs per week with ease. This is advice I'd give anyone looking to begin their mystery shopping journey. Check it out below!
Pack a Snack
An important question to ask yourself is, how long do you typically mystery shop each day? In order to bring in a decent amount of points, you may need to complete Missions in two to three-hour increments at a time. Even if you ate a big meal or snack before heading out, after a while, you'll most likely get hungry. Satiate your hunger and extend your working time by packing a snack.
My favorites snacks are nuts, cheese and beef jerky. They are easy to carry and full of protein. After eating these foods, I have more energy and avoid patronizing a fast food restaurant for an unhealthy, high calorie meal. Even if you only plan on completing one or two Missions, it never hurts to be prepared by pack a snack!
Wear Walking Shoes
This sounds like common sense… yet, according to the American Podiatric Medical Association (APMA), 8 out of 10 people suffer with foot pain. Unfortunately, ill-fitting shoes are the usual culprit. They can cause a variety of uncomfortable and even painful issues. Since Mobee Missions can involve a lot of walking, investing in a comfortable pair of walking shoes is vital.
Before opting to buy and wear a pair of viable walking shoes, the heels of my feet were callused. I would often wear any pair of flat shoes that were readily available to complete Missions. After making the switch, the calluses magically went away along with the on and off aching throughout my calves. As a consequence, walking quickly through several stores was less arduous. This is a big way to increase your comfort while mystery shopping in order to complete more Missions with ease.
Pre-Plan Bathroom Stops
Most men and women avoid public bathrooms at all costs (for good reason too). These facilities can sometimes be treated very poorly, making them uninviting for guests. Therefore, figuring out which stores have the cleanest restrooms will give you the a great base for a marathon mystery shopping stint. This tip may sound odd (or even gross to some) but just think about all of the extra vacation money you'll earn by completing more Missions per day!
In my area, Walmart superstores have the cleanest bathrooms. I discovered they get cleaned throughout the day and also have self-flushing toilets. Since Mobee offers assignments in Walmart stores, I incorporate bathroom stops in them. This is a simple tip that can take you a long way while completing Missions.
Work to Your Strengths
Are you quick and finish mystery shopping jobs, in ten minutes or less? Do you snap awesome photos? Take notice of your strengths as a mystery shopper and choose work that complements those. This process reduces your level of stress and ensures higher efficiency. Some Missions ask for a lot of photos, some ask for employee interaction, and some ask for a mix of questions, photos, and/or employee interaction. Whether you're a jack of all trades or like to focus primarily on one type of mystery shopping Mission, there is something out there for you.
In my case, I'm great at brand recognition and taking detailed notes. A lot of my mystery shopping focuses on customer service and seeing if a brand is in a particular store. For this reason, Mobee's Brew-tiful Missions fit me perfectly. I breeze through these jobs and can earn a ton of points quickly and easily.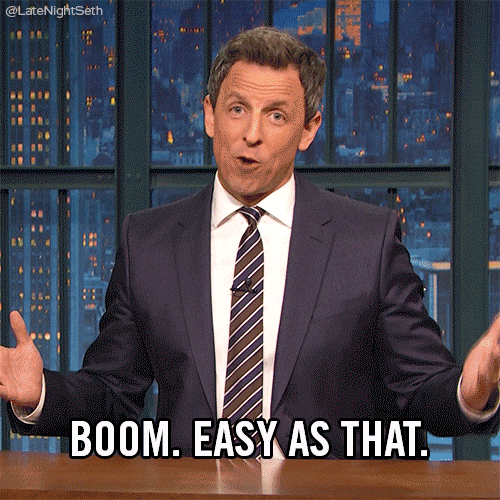 Conclusion
So, mystery shopper, are you ready to step into your comfort zone and earn a bunch of points? Use the above information to help you work efficiently and more comfortably with less stress. Visiting stores should be a fun experience, and it can be if approached in a smart way.
Do you want to make money from your phone? Mobee pays you in rewards to shop at your favorite stores and retailers. Check us out on our website, the iTunes Store and the Google Play store today!
Author Note
In 2017, Stephanie discovered Mobee. She was intrigued by the idea of shopping and earning money at popular stores. Since then, she's enjoyed extra funds while learning more about different products and mystery shopping.