Mystery Shopping Insights: 4th of July 2019
Set off the fireworks, prepare the red, white, and blue décor, and let the celebrations begin! The 4th of July is here, and the Mobee Bees could not be more excited. To learn more about how our bees plan to celebrate Independence Day this year, we took to our app and created a brand-new Anywhere Mission.
We asked you about your 4th of July preferences, plans, and spending habits to see what the most popular trends were. And after getting over 1,700 results, it's time to share them with you! Check it out to see if you agree with our survey participants.
Celebration Plans
To begin this section, we're first going to look at who plans on celebrating the 4th of July. Based on our survey results, 82 percent of participants plan on celebrating this year. Let's see what they had to say about their plans.
The most popular 4th of July celebration activities are:
Watching Fireworks (73 percent)
Attending a party/cookout (50 percent)
Hosting a party/cookout (26 percent)
Watching a parade (19 percent)
Going to the beach (15 percent)
Overall, these celebration plans heavily involve the four F's: food, fireworks, friends/family, and fun! Whether your plans line up with this list or not, one thing is certain, the 4th of July is a great time to celebrate with friends and family alike.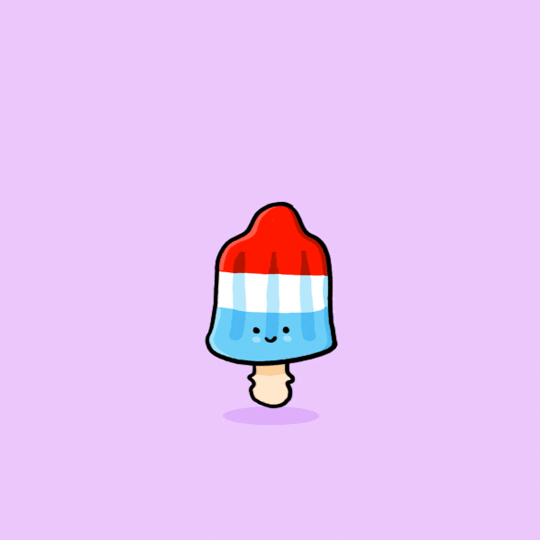 4th of July Purchases
It may seem strange to talk about buying things on a holiday that is not about gift-giving at all. The 4th of July may not be about giving gifts, but there are a lot of products that are typically purchased: from food and drinks to red white and blue attire and everything in between. In fact, 84 percent of our survey participants are planning on buying various products in preparation for the 4th of July this year. Here's what our survey participants are planning on buying.
Food (hot dogs, hamburgers, chips, pizza, etc…) (88 percent)
Sodas/related beverage products (71 percent)
Alcohol (54 percent)
Fireworks (50 percent)
Red, White, and Blue apparel (37 percent)
Most of our survey participants are planning on buying their needed items the week before (50 percent). Many others are shopping the weekend before (23 percent), some are shopping the day before (23 percent), and the rest are planning on shopping the day of (4 percent). Where do you fall in this mix?
Lastly, we're going to look at the planned spending for the 2019 4th of July holiday. Here's what our survey participants think:
$30-50 (25 percent)
$15-30 (18 percent)
$50-75 (16 percent)
$75-100 (14 percent)
$100+ (14 percent)
$1-15 (13 percent)
In terms of spending, it's just about an even spread across the board. Depending on your 4th of July needs, your spending could vary between all these price ranges to have the celebration you're hoping for.
Food and Drink Favorites
Since food and drink are the most popular categories for purchases during the 4th of July, we thought we'd find out what everyone's favorites were. Our survey participants helped us determine which foods topped the charts, take a look.
Hamburgers/turkey burgers (43 percent)
Hot dogs (23 percent)
Fresh Fruit (10 percent)
Ice cream (7 percent)
Chicken wings (6 percent)
The classics took the cake this year with hot dogs, hamburgers, and turkey burgers topping the charts. We also asked which brand of beer their preferred choice was—here's what our survey respondents had to say.
I don't drink beer (45 percent)
Microbrews/local brews (17 percent)
Corona (10 percent)
Bud light (10 percent)
Budweiser (6 percent)
It looks like beer is not a favorite of our survey participants this year. Luckily, there are a ton of beverages to drink (both alcoholic and non-alcoholic) that everyone can enjoy during this summer holiday.
Closing
4th of July is always a great holiday to celebrate. If you'll be celebrating this year, how do your plans stack up with our survey participants? Will you be celebrating 4th of July in the same way or do you have other plans? If you want your voice to be heard, be sure to participate in our Anywhere Missions so you can see how your opinions impact the results!
Infographic
Do you want to make money from your phone? Mobee pays you in rewards to shop at your favorite stores and retailers. Check us out on our website, the iTunes Store and the Google Play store today!