11 Tips for Saving Money on Your Next Vacation
This is a guest post from one of our Bees, Dale Calaway.
Vacations are a great way to spend time exploring, relaxing, and rejuvenating. But that does not mean you have to go broke in the process. Check out these 11 tips to get the most out of your vacation without spending a fortune.
No. 1: Pack Light.
Depending on your destination, you can pack light without compromising on comfort. Be sure to take your basics with you including socks, underwear, shirt, pants, bra, shorts, swimsuit, sneakers, bathing suit, etc. Check out the website for whichever company you be flying with to see how much you are allowed to carry so that you can avoid paying for additional baggage.
Pay attention to the weather and check the forecast for your destination. There's nothing worse than bringing all summer attire, only to find out it will be chilly. And vice-versa.
No. 2: Book Your Accommodations in Advance and Be Flexible.
Booking your accommodations in advance is the key to a hassle-free vacation. You can save up to 25 percent on hotel room rates with online travel agencies like Expedia, Priceline, and Orbitz.
Even though some websites offer deals on hotels, it is always a good idea to compare rates with your favorite website before booking. Here are an additional 12 hotel hacks that will save you money.
Some airlines like Norwegian offer completely flexible travel plans. You can pick your dates and fly as many times as you like for a specific flight price. Consider being flexible on time of arrival and departure locations as well for additional savings.
Last but not least, consider making sure to take advantage of traveler's loyalty programs like Expedia or hotel-booking site Hotel Tonight. This means booking last-minute and looking for coupons. I once paid $56 for a trip to Europe that originally cost $1,200.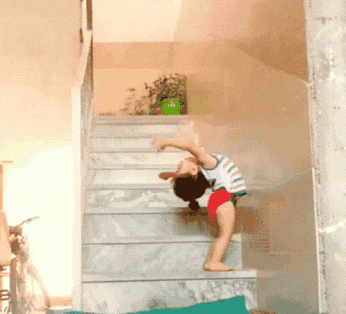 No. 3: Fly Mid-week.
Some airlines do not allow you to reserve a flight as early as you would like to. To save the most money, plan to book your trip at least a week before departure if you can. This allows you to get great deals on flights and accommodations and you also get some extra days to enjoy your time.  
Check out discount flights during the week on Google Flights and Hopper. And consider booking hotel rooms at your destination in the same area as your day-to-day activities.
No. 4: Use a Travel Agent.
Hiring a travel agent means you will have someone dedicated to booking the vacation you want. You can get the best deals and avoid the lines at the airport. And best of all you will have someone on your side who knows all the best sites, accommodations, and activities at your destination.
A site that serves as a travel agent is Priceline.com. You can also get great savings on airfare to the destination you are headed to, as well as hotels. For example, recently I saw a Priceline deal that was a round trip to Disneyland in Anaheim, CA for only $417.
No. 5: Take Advantage of Free Services on the Plane.
Some airlines offer special free onboard perks such as free booze or Wi-Fi. If you plan your trip strategically, you can fly for less and get these perks for free. Learn more about how to get free perks in this article by Forbes.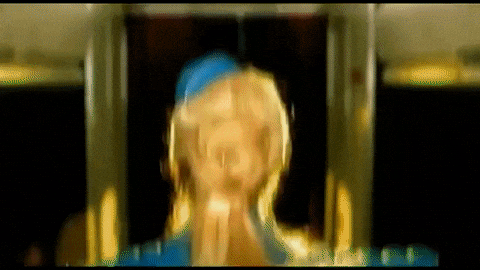 No. 6: Use a Credit Card.
Take advantage of the best rewards programs to earn points or cashback on your trip. The best travel credit cards offer an array of perks and rewards including cashback and bonus travel miles. Some even offer airport lounge access.
No. 7: Budget for the Trip.
When vacationing you want to always have a budget for the trip. You can use apps like You Need a Budget to help you save money for a vacation. How you set up your budget will depend on what kind of trip you want to take and how long it will take you to travel.
For example, if your budget is $200 for three days, you could use the cash flow budget to help you track your expenses. Setting up a savings account specifically for travel will make sure that you are prepared financially for any trip. Generally speaking, if you can't save enough money for a trip, or need a credit card to pay for it, you can't afford it. And make sure to include flight, room, car, food, drink, and entertainment costs into your budget. 
Go to the grocery store if you are going to stay for more than a few days. Even having two meals at the hotel can drastically reduce the amount you spend on food. Make sure to purchase snacks to ensure that you don't go hungry in between meals. Then you won't feel as bad about ordering appetizers with your dinner. And if the hotel offers free breakfast, make sure to take advantage of that as well.
No. 8: Use Public Transportation and Uber/Lyft to Get Around.
Taking the train or bus is usually cheaper than driving, and you can avoid parking fees. Additionally, trains and buses tend to run on schedules, which means you can get to and from your destination when you want, without any hassle.
You can also use Lyft, Uber, and taxis if you don't feel like walking. Most vacation destinations are walkable, so you might not need a vehicle. If you do decide to use a vehicle, check Mobees tips on saving money on car rentals. You can also use Turo to rent cars from a local before you leave, or once you get to your destination.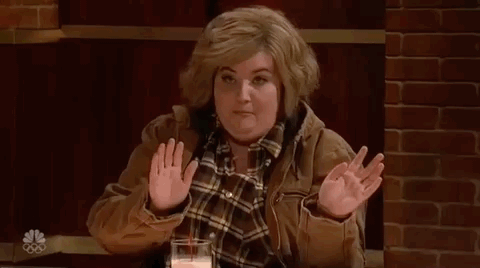 No. 9: Stay Close to Home.
This may seem counterintuitive, but a great way to save money on your next vacation is to stay close to home. Finding places close to home can help you save money on flights, car rentals, and more. Sometimes just traveling a couple of miles from where you live is enough to feel refreshed when you return.
No. 10: Stay at an All-inclusive Resort.
Have you ever considered staying at an all-inclusive resort in a country like Thailand? Some of the best resorts in Asia, and the best resorts in the world, offer all-inclusive pricing. This means you do not have to worry about leaving a hefty amount of cash on the table when you travel to these amazing beaches. You will still be able to enjoy some things you love and save money on your accommodation.
No. 11: Split the Bill
If you can, try to save money by staying with friends or family, splitting expenses with them, or using a vacation share site like Airbnb. There are plenty of websites and programs that will help you save money on your next vacation. Using a tool like Splitwise can help you manage all the costs and split them evenly.
We hope these tips will help you plan a great vacation that is enjoyable and affordable. If you do take a memorable trip and save money, let us know on social media how it went! Don't forget that you can also use your Mobee rewards to help fund your trip.
Dale Calaway is an active Mobee shopper who enjoys photography, reading Christian literature, and spending time building websites. He has been a mystery shopper since March 2020 and enjoys photography. This makes taking photos his favorite part of being a bee. He believes that "Doing an excellent job on a mission is super important not only to your own reputation but also for your client's satisfaction."
Are you looking for other things to do to stay entertained? If so consider these 5 budget-friendly winter activities, as well as these 10 budget-friendly spring activities.