How Mobee Can Help You Save On Your Family Vacation 
With summer in full -swing, it's time to consider loading the family up and getting on the road for a fun-filled family vacation.
Of course, trips like that can be expensive—especially if you've got more than just a few kiddos coming along with you.
Don't worry! Mobee has some tips for you to make sure your family gets an exciting vacation that doesn't break the bank.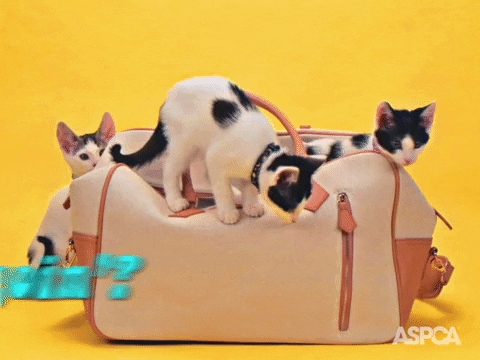 No. 1: Travel in the Off-Season
Your first thought might be to take a mid-summer trip while the kids are out of school. But, unfortunately, that's everyone else's first thought as well.
Waiting to travel during the off-season is a great way to avoid the crowds and all the headaches and stress that come with them. Plus, things like airfare and traffic are lower at these times, making it easier to get to your destination.
Different destinations have different off-seasons though, so make sure you do your research. Most studies show that booking domestic (in-country) flights should be done about three months ahead of your desired travel date. So, try to plan ahead whenever possible to increase your chances of getting some cheap flights.
On top of this, some days are better than others when it comes to airline prices. For example, flights are typically cheaper on Thursdays or Mondays than they are on weekends.
Choosing a different time of year for your vacation can really cut down on costs and allow you more money to put into activities or souvenirs.
No. 2: Plan Your Itinerary in Advance
Not having a plan ahead of time can be a big cause for excessive spending on vacations.
Instead of waiting till you're there and scrambling for something to fill the time, try to decide on a few core activities that you want to experience and which days you will do them. This will give you at least a rough schedule to follow. Plus, it gives you time to buy tickets and make reservations in advance, which can save you even more cash.
When deciding on different activities, try to take advantage of tourist spots and activities that are free to the public. Including some of these can be extremely budget-friendly while still maximizing fun and family-time.
If you're road-tripping to your vacation spot, then sight-seeing and roadside attractions might be the move for you. These kinds of spots are usually pretty cheap to enter and there's so many to check off your list that your family will be entertained for quite a while.
As a Mobee mystery shopper, you know that there are different Missions available all over the country at multiple different retail locations. Consider stopping along the way to complete some of these and earn a little extra that you can put towards your trip. You may even encounter a Mission or two that you've never seen at your local stores!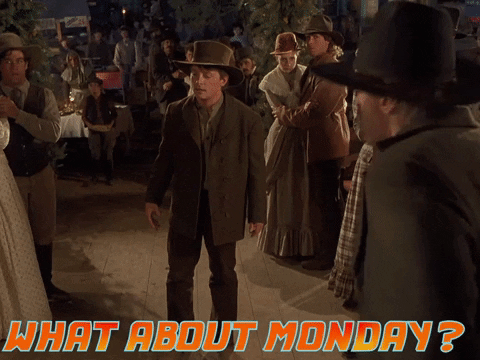 No. 3: Start Saving up Ahead of Time
Once you've decided on a destination and how you're going to get there—flying or driving—it's time to start saving up.
Most people don't have enough disposable income to just jump into a vacation with no savings. And if you have kids, you'll need all the extra spending money you can get. Plus, it's always a good idea to have some extra cash at your disposal for emergencies that might pop up while you're away from home.
Try to cut back on expenses where you can and set an amount goal for yourself to reach by a certain date. Make sure you hold onto things like change or gift cards, if you receive any.
As a Bee, it might be a good idea to let your Mission reward points accumulate for a while so you can redeem them in higher amounts right before your trip. Consider trying to complete more Missions than you would normally do to boost your profits.
Mobee rewards can be redeemed for some gift cards that can even be put toward airplane fare. Try your best to cut costs wherever possible.
No. 4: Bring Your Own Snacks
Places like airports and gas stations are often your only real option to stop for snacks while you're traveling for vacations, but those places also often have marked-up prices that force you to spend a little more cash than you might be comfortable with.
By shopping locally at your usual grocery stores, you can save some money and maybe even plan around coupons or current deals available to cut costs further.
This is another area where you can put those Mobee rewards to good use. Rewards can be redeemed at a number of grocery retailers, so you might even be able to get some good snacks for the family at little-to- no cost to you.
When it comes to stopping and eating meals at restaurants, prioritize your must-have foods and try to stay cost-savvy for the rest. If you're having trouble finding a good place to eat while you're away from home, consider asking someone local if they have any recommendations.
Sometimes their answers can prove fruitful and find you wonderful little hole-in-the-wall one-of-a-kind places to grab a meal!
No. 5: Cut Costs on Travel Fees
Lastly, one of the worst parts of road tripping is the gas prices. They can fluctuate all over the country and you may not always anticipate how much you're going to have to spend.
It's no fun wasting all your vacation funds on gas instead of the fun activities you'd rather be doing, so make sure you're being as smart about it as possible.
There are a few tools that can help with this:
Gas price finder apps that show you the cheapest prices near you
Gas credit cards that offer discounted fuel costs
Gas/Retailer memberships that offer discounts at the pump
On top of any of these, try to make sure your travel route is as efficient as possible. For your vacation you may have to prioritize funds over the scenic route, but that choice is up to you.
Some Mobee rewards options that can help with this are the Walmart and Visa gift card options, which can usually both be put toward gas. Even if these aren't enough to pay for your whole trip, cutting costs where you can will help the whole vacation feel smoother.
Travel costs can add up, but it's worth it when you're out there creating memories with your family that will last a lifetime. By saving money using these tips, you'll have more freedom to spend your vacation funds where you want to, not just where you must.
For more tips check out the Mobee app and earn rewards for this trip and more trips to come!