This is a guest post written by one of our Bees, Hillory Hughes.
When completing Mobee missions, capturing high-quality photos can sometimes be challenging, especially if a store associate is on to you.
Here are five top-notch tips for capturing the best sneaky snapshots! These sure-fire tricks will help ensure your Missions get approved.  
No. 1: Silence Your Cell Phone
Just like at the movie theatres, be sure to turn your phone on silent. If you're in a small store, you would be surprised how noisy that camera sound icon can be! This will ensure that the sales associate doesn't hear it and look up from what they're doing.
No. 2: Perfect Your Timing
Try to capture the photo when the sales associate is busy helping another customer. Or give it a try while they are restocking merchandise. This will give you time to make sure you are taking a high-quality photo.
No. 3: Watch Out for Your Thumbs
Make sure your tricky thumbs aren't in the way when you take your snapshot. Sometimes when we get in a hurry and get nervous to get the photo while the sales associate isn't looking at us. When we get so worked up, we end up taking a photo with our thumb covering a part of the lens.
Ensure that your thumb is not anywhere near the lens when you get ready to aim the camera. This will decrease the chance that you have to retake the photo.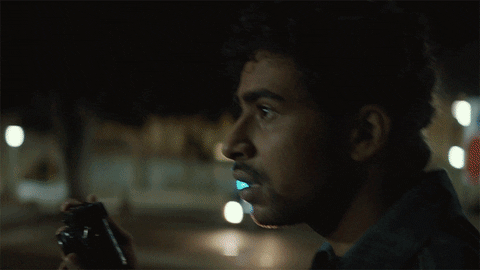 No. 4: Get A Photo Alibi
Go ahead and have a photo alibi made up for a believable reason as to why you are taking pictures in a store.
For example, if you are trying to capture a picture of the candy aisle, tell the associate that you are getting candy for a friend. If they ask more, tell them that you are sending a quick snapshot so they can tell you what they want, since you are in a hurry or on your lunch break. For more plausible reasons when you get caught taking photos, check this blog article by Bee Stephanie Modkins.
No. 5: Bring a Friend
If you know you are going to be on a mission where you are having to count a lot of things in your photos that are up near the registers, you can enlist the help of a friend! Ask a friend to go with you to ask the sales associate questions while you are doing your counting. This will ensure you are reporting accurate answers without feeling rushed or flustered. Then, buy your friend something with the money you make!
I hope these top-notch tips help you take the best sneaky secret shopper snapshots.
Editors note: Hillory is an active Mobee user who enjoys going to the beach and lake as often as possible.
Are you looking for other ways to guarantee a smooth Mission experience? If so, check out common troubleshooting tips. As well as our blog about talking to employees and how to take the best photos.