Valentine's Day might look a bit different this year. And if you're looking for unique gift ideas or meaningful crafts you can give your partner, look no further.
The perfect Valentine doesn't have to be expensive or take a long time to craft. If it comes from a place of love and lets your partner or significant other know that the time you've spent together is special, it will be worth it. Check out the ideas below for DIY Valentine's gifts that even the least crafty of gift-givers can manage.
No. 1: Fill a Jar with Memories
Mason jars are cheap and handy. If you have paper available, you can create a gift your favorite person will cherish.
Start by filling the jar with memories of your partner and your relationship. Whether it be special moments, funny moments, meaningful moments. Then label the jar as a rainy-day jar and tell your loved one to fish out a memory when they're feeling sad or you're not around. It's a great, romantic gift that can be specific to a person and their preferences.
If mason jars aren't a favorite, consider filling a vintage box, or something more meaningful if you prefer.
Another variation on a mason jar craft would be to fill a jar with suggestions for activities you can do together. Or ready-made date nights so you're not both struggling to come up with ideas. Whichever route you decide to go, this one-of-a-kind DIY gift is personal and so easy to make.
No. 2: Make Your Own Candy 
This is a great choice if you know you want to give your loved one traditional Valentine's chocolates but want to add your own personal touch to a gift. There are tons of recipes available for chocolate making. As well as molds you can use to create professional-looking confections. Consider making the ingredients specific to your partner by adding their favorite things into one treat.
Here are a few great recipes and step-by-step instructions for making your own Valentine's treats:
If your loved one isn't a fan of candy, consider making hot chocolate bombs together.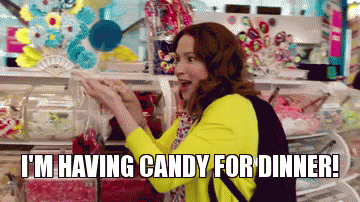 No. 3: DIY Fondue 
It's a bit retro, but fondue is a gift as well as an activity that can make Valentine's Day even more memorable. Gather your ingredients and favorite dipping items and whip up a pot of fondue for you and your special someone to share. This is a great idea if you're planning a romantic night in but don't want to spend too much time cooking. Pretty much everything but the fondue itself comes readymade.
Here are a few great fondue recipes you can use to get started.
If you want to give them something they can keep along with the treat, consider writing up your own fondue recipe and giving them that along with the food. Recipes are easy Valentine's Day gifts that will last a long time and hold tons of memories.
No. 4: Create a Scrapbook or Photo Album 
This is a great option if you have a lot of photos of one another on your phones or computers that you'd like to place in a more permanent setting. Craft stores are replete with albums, stickers, and everything else you need to get started on a photo album your partner will love. If you have printable letters or other mementos of your time together, consider adding those for a bit of originality and variety.
No. 5: Set Up a Photoshoot 
This is a great gift if your partner and you don't have many photos together and want to document your memories. Ensure that your partner knows to wear something they're comfortable and confident in. And then take them to a different location or set up a small area in your home where you can take some great photos.
Staging a photoshoot space is as easy as finding a spot with great lighting and placing a few cute items alongside a blanket or chair. You can even set up a backdrop in your home. The photos you'll take make for great, useful gifts, especially if your partner needs headshots.  
If you're not about staging things, consider buying a disposable camera for Valentine's Day. Then you can snap a few shots as you go about your day with your loved one. It might seem simple but having photos together can set you up for a great DIY scrapbook moment later down the road.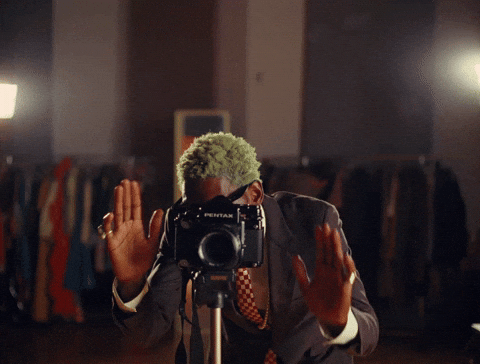 No. 6: Build Your Own Bath Bomb
Bath bombs are popular and a great Valentine's Day gift anyway, so why not make your own! Handmade bath bombs or bath melts are easy to put together. Especially if you know your partner's scent preferences and color preferences. It's like a bouquet, but long-lasting and way more useful.
Check out these great recipes for bath bombs and melts.
No. 7: Paint a Portrait 
This is another option that's both activity and gift. Creating a portrait of your loved one is a great way to spend a Valentine's Day.
Start off by setting up the canvases so that each of you can look at the other without seeing each other's painting (setting the canvases back-to-back). And then paint one another's portrait. All you need for this activity are two blank canvases, protective coverings for your workspace, and paint. It's a great option, and if you don't prefer painting you can elect to draw with a pencil or pen on sketchpads.
Once you've both finished, turn the canvases around to show one another how cute you are. This is a great idea if you both enjoy being creative and want to have something you can keep for a long time. If you're feeling festive or fancy, try adding 3D elements like flower petals, or even adding glitter.
No. 8: Make Your Own Card
Something as simple as a Valentine's card, made by hand and with love, can be very meaningful. Even if you think it's not creative, taking the time to put together and write out a heartfelt message on Valentine's Day can mean the world to your partner. Sincerity makes for a great gift, even if it's last minute.
Valentine's day is a great time to create a DIY gift that will last a lifetime. We hope that we inspired you to come up with some new ideas.
Looking for additional Valentine's day date ideas beyond dinner and a movie? If so, check out our blog on 6 unique Valentine's day date ideas, or our post about perfect stay at home date ideas. You can also check out a couples guide to the Mobee app, and 4 easy weeknight dinner ideas.