Meal kits are one of the saving graces of 2020. They prevent grocery trips, and can often save you money. They are also customizable to certain dietary needs, like vegetarianism or even veganism. But what exactly are meal kits, and how can you use them to your best advantage? In this blog, we will explain everything you need to know.
What Are Meal Kits?
Meal kits are cooking subscription services that deliver meals (ingredients with easy-to-follow recipes or pre-made meals) to your door. Often, you do the cooking or prepare the food.
Meal kits range in their comprehensiveness. Some intend to supplement your weekly cooking. While others intend to function as your weekly menu.
For the most part, meal kits and meal kit delivery services provide pre-prepped food and everything you need to create a wonderful meal. The rate at which you get meal kits delivered can vary by your service, so be sure to pick the frequency you want with care.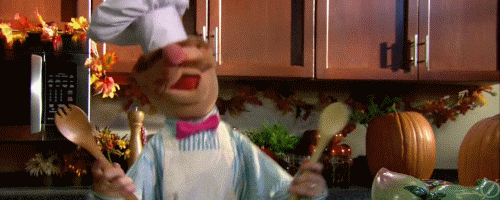 What Kinds of Meal Kits Can You Have Delivered?
Meal kits are available in a wide variety, and for all different cooking skillsets. Some are even for those that want to avoid cooking altogether.
Whether you want to cook for a long time, or you want to have quick meals at the ready, services like Hello Fresh, Home Chef, or Blue Apron have you covered. Most meal delivery services will deliver all the necessary ingredients and recipes right to your door. There are meal services out there that can suit a variety of culinary needs including keto-friendly, plant-based, and beyond.
If you're less about prep and more about convenience, there are also meal delivery services like Daily Harvest that provide healthy, ready-to-eat meals you simply have to heat up. They also provide smoothies and smoothie bowls that you can pop in the blender to prepare. Freshly offers microwaveable meals as well, with an emphasis on healthy ingredients. What's great about most meal kit delivery services is that they try to offer as much fresh produce and vegetables as possible. All while also making cooking and preparing meals as simple and easy as possible.
What's the Average Cost of a Meal Kit Delivery Service?
This depends on how often a week you want to eat from a meal kit delivery, as well as how many people you're trying to feed. If the answer is most weeknights, meal kits will likely cost from $15-20 for a meal for 2. This will increase with the number of people you're trying to feed. If you're curious if a meal kit delivery would be cheaper than your average grocery costs, consider the following:
Where are you shopping for groceries?
Do you often buy more groceries than you need or more items than you planned?
How much do you spend on groceries each month?
Meal kit services can actually be a great way to regulate how much you're spending on food each month. Especially if you buy more groceries than you use, or if you spend too much money when grocery shopping,
With the holiday season, many meal kit services have great deals available. So if you're looking to make your service more affordable it's recommended that you subscribe while rates are low.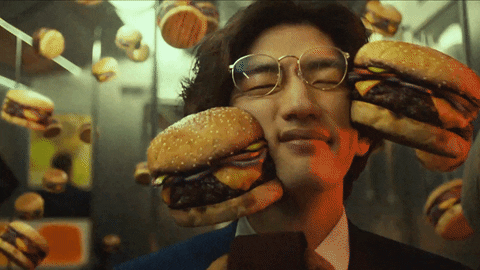 What Are the Advantages of Using a Meal Kit Delivery Service?
Beyond avoiding the grocery store, there are plenty of advantages to having your meals pre-prepped and delivered to your door.
One of the biggest advantages lies in creating less food waste. Many meal kits portion out your items down to the very last ingredient. This means you're unlikely to be missing an item, which for many can be a stumbling block to cooking every day. You're also unlikely to have food that goes bad from lack of use when you use since you'll be using all the ingredients for each meal every time you cook. Be sure to make room in the fridge, though, since you'll definitely have leftovers.
The meal planning aspect of subscribing to a meal kit service allows you to know what your menu looks like on a weekly basis. This allows you to make health-conscious choices and know what you're eating week to week. Many meal plans, like plant-based plans and vegetarian kits, will be direct about where their produce comes from. This is great if you prefer shopping organic or want to be more aware of where your food is sourced from.
Some meal kit companies provide helpful tips and tricks with their recipes. They also provide guides that will help you develop your cooking skills and build a strong foundation, even if you're a beginner.
Are Meal Kits Good for Feeding a Family?
The short answer to this is: Yes! Meal kits are a great way to supplement and/or cut down on weekly grocery trips, with options available for families of four and beyond. They're also a great option if you want to ensure that you and your family are getting the right amount of fruits and vegetables in a week. There are also kid-oriented meal kits, such as Raddish Kids. They will help kids learn how to cook for themselves and provide them with a great culinary toolkit.
One of the best things about cooking is sharing. If you're looking for creative ways to spend time together as a family, meal kits are a great way to rally everyone around a common goal.
Looking for other food options to replace/complement meal kits? If so, here are 4 Easy Weeknight Dinner Ideas, as well as 7 Healthy Grocery Subscription Boxes. To save money on food consider learning How To Save Money On Groceries.