5 Ways to Save Money on Moving Costs
Moving costs can sometimes prevent people from living somewhere they've always wanted to. Especially when the move is cross-country, or you don't have a vehicle that can carry your things.
Are you looking to save a bit of cash on hauling your stuff, or avoid paying overtime fees for getting your stuff around sharp corners? If so, here a few tips to help you ensure that moving is within your budget.
No. 1: Sell What You Can
As hard as it can be, if you're planning on moving long-distance instead of a local move, it might make sense to sell off some of your items. There are plenty of community boards and apps devoted to selling off large items like furniture and home goods. The less stuff you move with, the less it's going to cost.
If you decide to sell your items, there are plenty of delivery services that will allow you to plan deliveries. This will make sure you won't go too long without items like sofas or tables in your new place. Here are a few ways to sell unwanted items for extra cash.
No. 2: Calculate Your Costs
The average cost of moving varies depending on a variety of factors. This includes where you're moving to, whether you're using a professional moving service or relying on a DIY move, and when you're moving. There are cost calculators available to help, but moving costs tend to be very singular.
While you might see or get quoted averages for your particular set of circumstances, sleeper costs sneak up on you. Consider the following questions before you determine how large an expense moving will be for you.
If you pack your belongings in a storage unit, will you need to hire local movers in your new city or town to help you get your things into your new home?
If you're moving long-distance, do you need to invest in items that will make a cross-country move easier? For example a trailer for your vehicle or new luggage?
Are you planning to move during peak moving times, like the end of summer or weekends? Or can you adjust your plans to accommodate off-peak pricing?
There are plenty of considerations to make before you move, so start to plan early and determine if there are places where you can cut down on costs.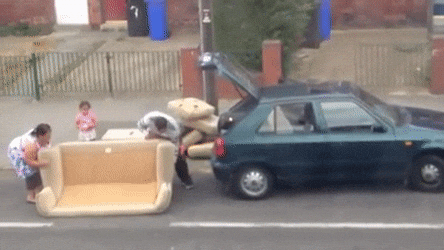 No. 3: Consider a Storage Container
Setting yourself up with PODS or U-Pack might help you to save money on professional movers. While full-service movers will take your things, pack them, and move them to your new destination for you, storage pods will help store and transport your items. The only big difference is that you would have to pack your storage unit yourself, or hire separate movers to do it. 
If you're moving out-of-state, storage units can be a great option. This is because they'll be lower than hourly rates associated with full-service movers. They will replace hourly rates with a flat cost based on the amount of time you plan to store your items. You can also insure stored items and apply protections in the same way movers might be liable for stored items. This means you won't have to worry about security.
Check out this list of the best moving storage unit options of 2020 for more info. 
No. 4: Pack Efficiently
It might be tempting to toss everything you own into a few boxes and call it a day. But, investing in quality packaging for your items may help you save money on broken household goods.
There are hundreds of tutorials and guides on how to safely move your items. From a high level, they encourage taking the time to pack in-home and ensuring you're handling specialty items with care.
If you were planning on using old shipping boxes, consider investing in heavy duty tape or new boxes that will hold up under moving stress. Invest in a mattress bag to keep it clean throughout its journey.
If you're packing tons of specialty pieces, like pool tables or pianos, definitely invest in professional services. This will help you to avoid damaging those items or having to pay to repair them.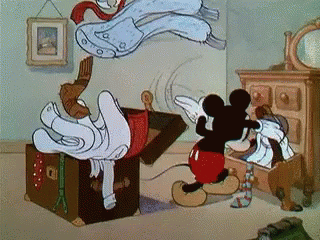 No. 5: Enlist Help
It takes a village for most things. Whether or not you're moving across town or packing up to head out of state, your village is an invaluable resource. If you opt for a storage pod, think about friends or family that might have trucks to help you unload with. Moving expenses decrease the more people you have that can help you out.
If you choose to ask the people in your life to help you move, make sure to reward them with food. Or a promise to help them in a similar situation–they've definitely earned it.
Moving can be expensive, but if you are smart you can save a ton on moving costs. That money saved could be used for something cool, like buying a new couch for your new home.
Looking for other ways to save money? Consider getting into couponing and saving money on groceries. As well as reducing pet expenses and lowering your car insurance.