A Beginner's Guide to Baby-Proofing Your House
Gearing up to have a new family member enter the household is a huge responsibility, with many moving pieces. The safety of your house or apartment might seem obvious to you. But there are plenty of nooks and crannies a new baby could get into that you might not have thought of. Check out our tips for baby proofing your home below.
Cover Those Corners
This is the most obvious step of baby proofing a home. Babies and toddlers love to waddle from room to room once they start walking. So if your home has sharp edges and low tables, the best way to stay child-safe is to guard those corners.
Even items you might not consider, like door frames and radiator covers, might pose a threat to small children. Something as simple as a sharp doorknob could cause your child potential injury.
You can come up with a solution on your own if you want. For example, you could use foam pads and a little ingenuity to create your own corner protectors. But where your child's safety is concerned it might be best to trust the experts. Check out this list of great options for protective corner covers.
Lock Your Drawers
There are tons of great tools and latches you can use to keep your babies and toddlers from getting into drawers and cabinets. They love to get into every and any kitchen cabinet, laundry room drawer, bathroom cupboard—the list goes on.
If you are concerned about childproofing and need to make sure that you can get into your closed doors but your newest toddlers can't then you should consider investing in childproof locks or cabinet locks. This will prevent your kids from bypassing your security measures. Toilet locks are also a thing. So if you're worried about your child having access to the bathroom consider snagging one of those as well.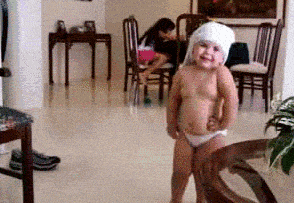 Cordon off Areas You Don't Want Accessed
Unhooking the latches on your kitchen cabinets every time you want to clean your countertops can be inconvenient. To prevent this, consider setting up baby gates around your home. Baby gates are perfect for child-proofing your home. With more people working from home, baby gates might be a great way to create separate spaces within your household. Make sure the gates you install are secure and suited for whatever developmental stage your infant or toddler is at.
But maybe you are worried about making spaces off-limits for other children or pets? Well, no need to worry. Some baby gates come with lifting doorways. This means no one has to vault over a gate on their way to the kitchen or bathroom.
Cover Your Outlets
Outlet covers are a must when it comes to having small children. Most parents have nightmares about kids sticking their fingers into electrical outlets. So nip the possibility in the bud by investing in outlet covers. There are also options for outlets that are in use and out of use.
If you're worried about cords being pulled out of sockets consider securing them together using velcro strips or ensuring that they can be tied down.
Outlet covers are inexpensive and easy to install. But if you're concerned about older electrical outlets you may want to hire a professional to test the child-readiness of your electrical system.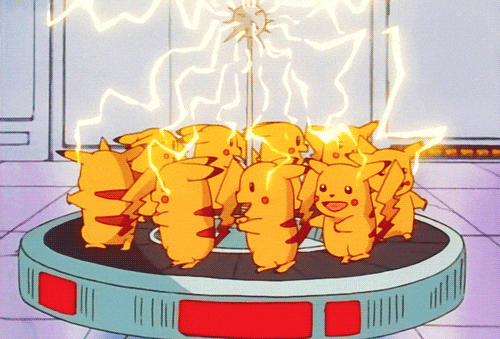 Remove Heavy Objects from High Surfaces
This is another one that might seem obvious. But you likely have large, unsecured objects that could fall off of surfaces. Or you might have items such as living room televisions that might be a bit wobbly. If so, make sure to secure those items. Also, consider investing in things like wall mounts or adhesive strips to keep everything elevated and unmoving.
Do a Walk-through
Consider staging a walk-through between yourself and other members of your household. This will help you to determine if there are blind spots or areas that you missed in your preliminary sweep.
If you have older relatives you would like to give input, consider putting them on a video call. By taking them through your house, they might spot things that you might have overlooked. And give you advice on things to get rid of to make more space.
Don't be hard on yourself if you feel like you missed something that is obvious to someone else. It takes a village, and no one is a perfect parent. Your little one and you will likely have to learn together how best to keep a home safe together over time. For other tips on how to babyproof your home, check out this guide by BabyGates Expert.
Looking for other ways to save money that can be used for diapers and baby clothes for your little one? If so, consider getting into couponing and saving money on groceries. As well as setting a budget and having date night at home.