Our Ultimate Guide: 11 Tips to Get A Raise at Work
One of the most straightforward ways to earn more money is through your job. However, talking about money is something that makes many people nervous. Well, have no fear! We have a few tips to help you get a raise at work. 
No. 1: Acknowledge and Conquer Your Fear
It's natural to be nervous-or even afraid-of asking for a raise. The good news is that there's less to worry about than you might think.
For instance, even if you don't get a yes, you won't hurt your reputation by asking for a raise if you have a track record of doing great work. (As long as the amount you're asking for is within reason.)
Another thing to note is that you also won't get backlash if you ask your company to revisit your compensation. Human resource departments review salaries on a consistent basis to make sure you are being paid fairly.
A raise is a recognition that you're contributing at a higher level than when your salary was set. Raises aren't favors or gifts. They are ways for employers to pay fair market value for your work and to keep you working for them. After all, it costs less to retain current talent than to hire a new person. 
No. 2: Understand the Financial Impact
Perhaps you are still nervous. That's okay! Here are some numbers to give you the confidence that you need.
A one-time salary bump of $5,000 invested and compounded over 40 years at 8 percent per year is worth $108,622.61. This assumes you only invest $5,000 once and never another dollar.
A one-time salary bump of $5,000 invested and compounded over 40 years at 8 percent per year is worth $1,403,905.20. This assumes that you would invest $5,000 each year for 40 years.
Think about how much that could be worth to you. You could worry less about bills and retirement. You could take a nice vacation, pay off debt, or go out with friends more. Finally, you could get additional money to help out your family. 
No. 3: Establish Goals for Where You Want to Go
To ask for a raise at work, you first need to figure out what role you would like to do in the future. Here are a few things that you should think about to help prepare you for the conversation with your boss.
What will be your new role, responsibilities, and title?
What will be your new salary request? (Your employer might have their own range.)
What are the next steps you can take to get there?
What is your 30, 60, 90-day plan for when you start the new role?
You should know the career track for others in your role. Also, let your boss know whether or not you would like to go into management or be an individual contributor.
Once you establish these goals, you should communicate them directly with your manager.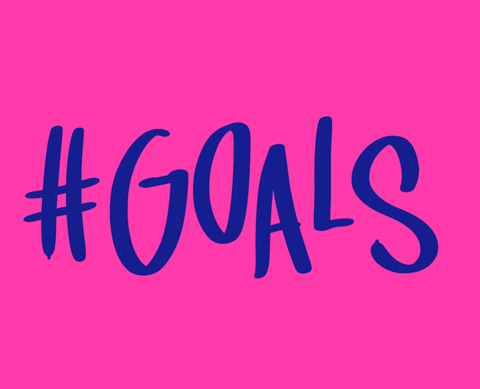 No. 4: Pick a Good Time to Get the Conversation Going
Avoid asking for a raise during a time that's busiest for you and your boss. Be sure to schedule a meeting just for this salary discussion. Remember that a raise or promotion might take time, so be prepared to wait a few months before any increase goes into effect. This will give you time to achieve the plan you and your boss create.
Most raises are considered in one-and-a-half to two-year increments during your employee job performance review, according to Money Crashers. So, make sure to wait a few months into your new position before looking to ask for more money or a promotion.
If your company gives raises once per year find out when that is. It is usually around the anniversary of your start date or at the same time with everyone in the company. If it's all at the same time, it's likely tied to your employer's fiscal year and budget.
Some other causes for raises are based on merit, gaining new skills, changes in law like an increase in the minimum wage, and inflation.
No. 5: Create a Quick One-Pager for Your Boss
Make it super easy for your boss to pass information up the chain to the executive team by creating a one-pager about you. In this document, be sure to include quick bullet points that highlight your most significant responsibilities and accomplishments. Also, include data that you found on competitive salaries for similar positions.
Remember to show how everything you do improves the business's bottom line. If you are curious, here are 13 tips from bosses themselves on how to get promoted.
No. 6: Continue Learning
There are many ways that you can learn more to expand your knowledge and skill base.
You can take online courses with different tools like LinkedIn Learning, Udemy, Udacity, Coursera, EdX, and others. You can also read educational books on topics that you would like to learn. Your industry likely has conferences and industry events that are worth considering. Or you could try even immersive business education events like Brunchwork. Many companies offer employer tuition reimbursement programs to pay for the programs so check with your manager or human resources team.
Inside of your company, try shadowing peers on different projects that you would like to work on in the future. By volunteering your time, you can find different ways to get visibility from others in your company. Other people in your company might be the ones to help when it comes time to move up the chain.
No matter which programs you sign up for, make sure to keep your boss in the loop. They can recommend courses to help you achieve your career goals and keep you accountable.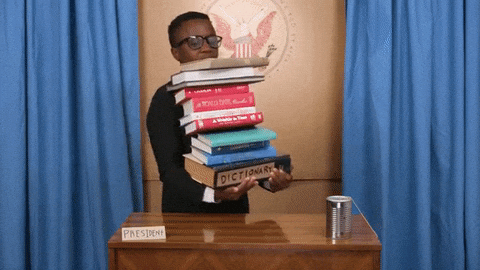 No. 7: Check Sites to Research How Much You Should Be Compensated
How much you get paid is a combination of the cost of living, your experience, special skills, job title, and your education level. Here are some sites to help you understand how much you should be getting compensated.
If none of these options work for you, check out a few others in this list of best salary information websites by Money Under 30.
No. 8: Stick to Your Accomplishments
When asking for a raise, avoid bringing up personal issues like not being able to afford your rent or other expenses. Stick to the accomplishments that add value to the company.
Come to the meeting well prepared and confident, but not aggressive. Also, it may not be beneficial to tell your company that you will leave if you don't get a raise, or talk about other job offers, interviews, or recruiter conversations. 
No. 9: Ask for Endorsements
The more your manager hears about how your work has contributed to organizational goals and results, the stronger your case will be to get a raise, promotion, or other recognition.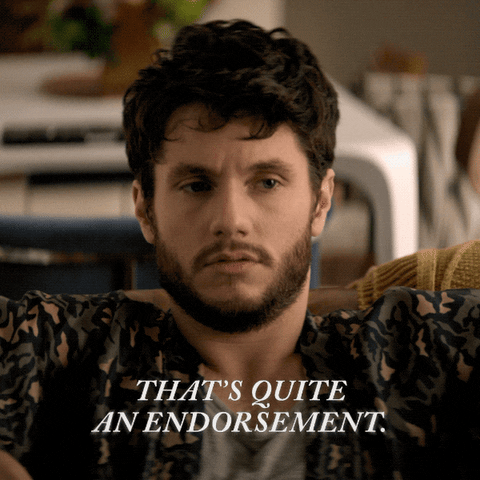 No. 10: Have a Script
Knowing what you will say in the meeting will help you feel confident and prepared. Here's a sample of what you can say during your conversation, according to The Cut.
If you feel nervous about the conversation, practice it with a friend or family member. Also, if you went to college, many career service programs offer mock interviews where you can practice but without the pressure.
No. 11: Be Prepared If It's a No
No matter what, it's good to be prepared for a "no." Sometimes it's just not the right time, or your performance (in your bosses' eyes) isn't in-line with your understanding.
However, if you are constantly being told no, and you are a top performer, it might be time to evaluate working somewhere else.
Getting a raise or promotion can be intimidating, but it's worth it considering all the great things that can come out of it. We hope these tips get you closer to your next salary bump!
Looking for other career tips? If so, check out how to network, how to achieve a work-life balance and some career resources to help you land your dream job. While you wait to get a raise check out 14 different ways to make extra cash with your car.