This is a guest post written by one of our Bees, Braeden Morgan.
Everyone in college student could use a few extra dollars, whether it be for textbooks, buying meals, or saving up for next semester's tuition. The good news is there are several side hustles that allow you to make money without having to venture too far off of campus.
So, put down your books, get out your wallet, and get ready to learn about making some side money in college.
No. 1: Food Delivery
Delivering food is one of the most well-known side hustles. At some point, you have likely ordered food before with Doordash, GrubHub, or Uber Eats. Well, why not make money from them also?
These apps are a great way to make money while on the go because of how simple and easy to use they are. A customer on the app will submit an order from a restaurant. If you accept the order all you have to do is travel to the location, pick up the food, and deliver it to the customer.
The payout for these jobs depends on the distance traveled and the time it will take to deliver. Based on our estimates, drivers usually make around $5 not including tips. Age requirements vary for these apps, but most college-aged students will qualify. Here's how to maximize your earnings with food delivery apps.
No. 2: Secret Shopping
This is the best side hustle for students who want to make money in as little time as possible. You may also see this referred to as mystery shopping.
Secret shoppers go into stores, restaurants, and other businesses and complete tasks for rewards. These tasks usually come down to taking a few pictures of the store or products. After that, you answer a few questions about your experience.
One legit mystery shopping company is Mobee. They give users points for shops varying on where the shopper goes, how long the job takes, and several other factors. These points can be exchanged for gift cards and other rewards starting at 500 points, which is equal to $5.
Shops usually reward anywhere from 200 to 1000 points for approved assignments. Secret shopping is the easiest way to make cash on your own time. You get to take jobs at places near your campus which you may already shop at!
Here are a few stores that you can complete secret shopping assignments.
CVS Secret Shopper
Gamestop Mystery Shopper
Lowe's Mystery Shopper
Home Depot Mystery Shopper
Kroger Secret Shopper
Target Secret Shopper
Walmart Secret Shopper
Walgreens Mystery Shopper
Here is more information on what mystery shopping is and how to earn money from it.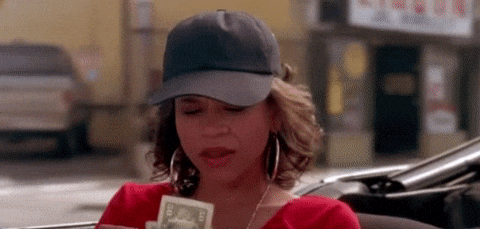 No. 3: Tutoring
If you excel as a student and want to help out your classmates who may be struggling while also making some money, being a tutor might be a great gig for you!
Most schools have tutoring centers that pay tutors to work with students located on campus. You could also be an independent tutor which may work best if you want to set your times and charge a certain amount. Either way, tutoring is a great way to make income on the side and also meet some new people that go to school with you. Tutors usually make 15-30 dollars an hour. Here's how to become a tutor in college.
No. 4: Photography
Freelance photography can be a great way to earn extra money. You can start off by doing shots for free for a friend or two on the weekend, and then create a portfolio from there. After that, the sky is the limit. You can do weddings, photoshoots, take pictures of Airbnbs, and more.
If you are nervous to get started, don't worry. Universities often offer beginner photography classes. Make sure to check if yours does. You also can find discounted local glasses on Groupon.
Here are a few tips to help you get started with making money from photography.
No. 5: Pet and House Sitting
When people go away, they often like to have others watch their pets and their home.
When it comes to pet-sitting, you should check out Rover and Wag. If you are interested in house sitting, check out trusted housesitters. For these gigs you get paid based on how long the people will be gone, and how many pets they want you to watch. Since most people go away for the weekend, this could be a great way to earn extra money when you don't have classes.
Food delivery, secret shopping, tutoring, photography, and pet/home sitting are all super simple ways to make money. You can easily break into any of them, so get started these gigs to which might suit you well!
Editors Note: Braeden Morgan is an active Mobee user who enjoys freelance writing. He has been a bee since June 2021 and enjoys how flexible earning honey points with Mobee is.
Looking for other ways to save and make money while in college? If so, here are 14 different ways to make extra cash with your car, and 13 tips to make living with roommates easy. And here are 5 money management tips for college students, and 5 tips to save and earn money for college students.