10 Tips to Help Your Child Pay for College
A college degree can be a huge step towards a better future for your children. However, the average cost of college tuition is $25,362 per academic year, making it an expensive proposition for many families. Here are 10 tips to help your child pay for college.
No. 1: Start a College Savings Account
A few plans to help you and your child save for college include 529 plans, Coverdell ESAs, and more.
Here's a rough outline of how much you can save for college according to CalcXML. These numbers are based on a person going to school at age 18, and an average return of 7 percent per year.
You start saving from birth:
50 per month for 18 years is $24,268.
100 per month for 18 years is $40,309.
Start saving when your child is 5 years old:
50 per month for 13 years is $13,929.
100 per month for 13 years is $27,858.
Start saving when your child is 10 years old:
50 per month for 8 years is $6,893.
100 per month for 8 years is $13,785.
Start saving when your child is 15 years old:
50 per month for 3 years is $2,104.
100 per month for 3 years is $4,207.
You can see how important it is to start early. Even so, $2,104 can go a long way toward books, food, clothing, and transportation. Don't forget to ask your friends and family members to contribute to the fund as well!
No. 2: Watch Their Spending
Budgeting your money will free up funds to donate toward your child's college expenses. Here are some of the best mobile apps to set a budget. Also, here are a few cost-effective senior year celebrations, so that you can throw a party without breaking the bank.
No. 3: Educate Your Child on the Different College Choices
There are many different types of colleges. Understanding the differences will help your child save on tuition and fees.
Community colleges are two-year schools where students earn an associate's degree. After completing the program, they can transfer to a four-year school.
Four-year schools have four-year programs to earn a bachelor's degree. They generally offer on-campus housing. If your child wants to go to a school out of state, be sure to inform them about the out-of-state added tuition fees. It's often much cheaper to go in-state.
Trade schools, or vocational schools, teach students a curriculum based on specific trades. This can be a great idea if your child doesn't want to earn a bachelor's degree, or would like to work with their hands.
For-profit schools are owned and operated by private, profit-seeking businesses. They have a reputation for high acceptance rates, so be careful.
Private schools have higher costs than public schools. However, if your child is able to receive scholarships, private schools might be worth it due to their highly regarded academic programs and overall reputations.
Public schools get funded by the state. They are generally cheaper than private colleges and have higher acceptance rates than private schools, but still have strong academic reputations.
If your child is looking for the most cost-efficient option, we recommend going to a community college and transferring to a four-year college. If they don't like that option, they can go to a four-year in-state public school.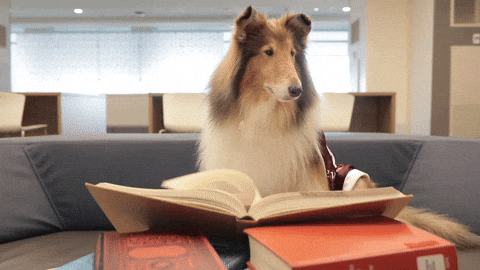 No. 4: Have Them Earn Extra Money
There are plenty of unique options to earn extra money on the side. For example, here are 14 different ways that your child can make extra money with their car (check out tip No. 5 for more car ideas). Another option is to work part-time while in high school. As a bonus, these options will teach them the value of money in the process.
You can also recommend a side hustle to your child, and invest that money into their college fund.
No. 5: Have Your Child Get Their Driver's License
With a driver's license, they can drive ZipCar or rental cars. This might mean they don't need to bring a car to campus, saving money on parking.
Also, even if they don't own a car, their car insurance rates can go down over time.
One other possibility is that they may be able to save money by living at home, getting an apartment off-campus with roommates, and driving to school. After their first year, many students decide to commute to save money. By this point, they have may already made a bunch of friends, so they won't feel like they missed out on the college experience.
No. 6: Be Cautious When Buying Textbooks
Textbooks can be one of the biggest college expenses. To help save money here, your child can rent books on Amazon or Chegg for the semester, and then return them. Sometimes the school library has free copies of textbooks for students to use.
Furthermore, many bookstores on campus ask that professors recommend a book, regardless of whether the class actually needs one. This often gets confusing, and students think that it's required reading. So, tell your child to double-check that they will need the book before buying anything.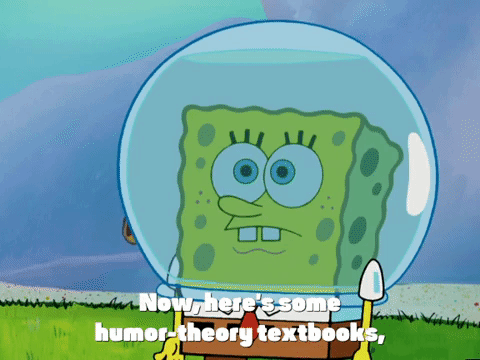 No. 7: Recommend Your Child Takes College Credits While In High School
Taking college credits in high school can save money at college, because it means fewer classes to take in order to earn a degree. There are three options to earn college credit in high school. The first is for them to take AP classes. The second is for them to enroll in a dual-enrollment program. The last one is to take CLEP tests to earn college credit. 
All three are great options. Make sure to have your child check that the credits transfer over to the university they will go to.
No. 8: Have Them Earn Scholarships
Scholarships are a great way to earn free money. Your kid's high school may have its own scholarships from alumni of the school. If they play a sport, they can earn athletic scholarships. Some sports that offer scholarships include basketball, football, track and field, water polo, volleyball, softball, and swimming.
There are also many merit-based scholarships for academically achieving students. Many local businesses offer scholarships for volunteer work in the community. Be sure to check out your local rotary club, for example.
A few sites to help your child find scholarships are Big Future, Career One Stop, Scholarships.com, Fast Web, and Student Loan Hero. Make sure to beware of scholarship scams, and never pay money for scholarship applications.
The biggest challenge will be motivating your kid to fill out scholarships. To help, here are a few ideas to incentivize them.
No. 9: Establish Credit History
Good credit can be a huge help when it comes to making college more affordable. One of the factors in establishing a credit history is the length of credit. This means that starting early will help prepare your child for a brighter future. For example, if they buy a car or want to move into an apartment, they will need to have some credit history. There are a few options for them like student credit cards, and secured credit cards.
If they don't want to take out a credit card, they could always sign up for a service like Esusu or Self Lender. Be sure to teach them about how credit cards work, of course, so they don't end up in debt.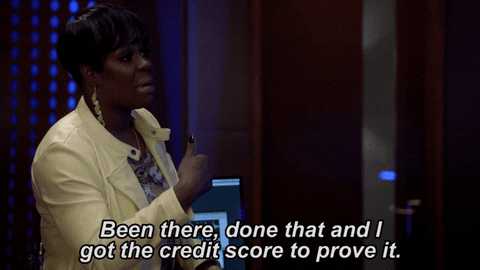 No. 10: Know Your Financial Options
Lastly, there are a few different ways to directly pay for college. Regardless of how much or little money you make, be sure to complete your FAFSA, as not all of the money awarded is income-based.
Direct subsidized loans are loans available to undergraduates who show financial need. Interest does not add up while in college. 
Direct unsubsidized loans are loans available to undergraduates not based on financial need. Interest accrues while they are in college. 
Direct plus loans are loans made to graduate or professional students, and parents of dependent undergraduate students to help pay for college. Eligibility is not based on financial need, but a credit check is required. 
Direct consolidation loans allow students to combine all their federal loans into one, often saving money on interest. 
Grants are sources of money that don't have to be paid back. 
Work-study programs help your student get a job on campus to earn money for college. 
Here are some other options that you might want to consider. However, if you do so, use much more caution. Make sure to read the payment terms and understand what your child will be getting themselves into.
Private loans are loans that are through non-traditional lenders. They often ask for cosigners and have less flexible repayment options. Avoid them if possible.
Parent plus loans are loans where you must cosign for your child. Avoid them if you can, as they can hurt your credit if your child doesn't pay. At the end of the day, you are liable for the payments.
Credit cards should never be used to pay for college. If you have to use them to finance your child's education, you should consider looking for a cheaper education option. Paying with a credit card is the easiest way to end up in a debt cycle.
If your child has to take out loans, go with federal ones first. Remember that if they have a balance left over for a semester, you can arrange a payment plan. For example, if they owe $2,000 you might be able to split it up into 5 payments of $400.
Preparing your child for college can be stressful. But with these tips, you will be well on your way to helping them graduate with as little debt as possible. 
Do you have a little one on the way? If so, here are 5 things you should know before giving birth, how to baby-proof your home and 12 steps to prepare yourself financially for a baby. Once they get older check out these tips for first-time homeschooling, and 4 affordable at-home activities for you and your kids.