Of all the things I love, the winter holidays are definitely very close to the top of that list. From the family celebrations, gift-giving and amazing food to the holiday entertainment options, there's a lot to love about this time of year. No matter which holiday is closest to your heart, I think we can all agree that this time of year is something special.
With that in mind, I thought it would be a great idea to learn a little bit more about your shopping trends for the 2018 Winter Holiday season. I used the "Happy Holidays" Anywhere Mission to learn more about the following questions: What is the most common way to celebrate? How much do you plan on spending? What products are most popular? and more. With over 1,000 responses in just a few days, I'm very excited to share the results with you!
For a visual representation of the most interesting data, take a look at the infographic at the bottom of this blog!
Food
First, we'll take a look at one of my favorite categories, food. For decades, friends and families alike have gathered around a table to share in laughs, conversation, and holiday joy. This year is no exception. Let's find out what the most common holiday food trends are among the Mobee bees!
Of the Mobee bees who completed the Happy Holidays Anywhere Mission, 87% are planning on having some kind of "feast" or large meal as part of their holiday celebrations. To eat like a king or queen, there is a cost… here's how much our users are planning on spending on holiday food this year:
27% of respondents are planning on spending $100 on food

21% of respondents are planning on spending $30-50 on food

19% of respondents are planning on spending $50-75 on food

18% of respondents are planning on spending $75-100 on food

11% of respondents are planning on spending $15-30 on food

5% of respondents are planning on spending $1-15 on food
While we're on the subject… here are the most popular holiday foods for 2018. Ham was the favorite with 22% of respondents choosing it, but it was closely followed by Christmas cookies (18%), turkey (16%), and pie/cake (9%). With so many food options, it can be hard to have just one favorite!
Presents
Gift giving is my favorite part of the holiday season. I love both looking for items that my friends and family will love, and seeing their reaction when they (finally) get to open it. Today we'll get to learn about the 2018 popular gift-giving and gift-receiving tendencies. How much do people plan on spending this year? Which products are the most popular? Let's find out.
To start, it's important to note that 94% of Mission respondents plan to celebrate the 2018 winter holidays with gifts. With so many people giving gifts this year, I was curious, who were they buying presents for, and which items were most popular? Here's the results:
The most popular items to buy this year, according to the Mobee bees, are:
Clothes (72%)
Toys (67%)
Gift cards (62%)
Electronics (56%)
DIY (do it yourself) gifts/crafts (34%)
Now, who are you planning on buying these gifts for? The most popular gift recipients are, children (76%), parents (70%), significant other (69%), siblings (50%), friends (46%), in-laws (33%), pets (31%), yourself (28%), and cousins/aunts and uncles (17%).
To top off the "presents" category, the last thing we'll look at is cost. How much do you all plan on spending on holiday presents? Well, the largest majority of survey participants (52%) plan on spending $250+ this year. This was followed by 10% planning on spending $200-250 and 10% planning to spend $100-150. Holiday gifts seem to be the most popular purchase category this year.
Movies, Music, and Entertainment
Of all the holidays, winter holidays are bustling with the most music, movies, and entertainment. From dramatic "rom-coms" to comedies, there's something for everyone. Where do your entertainment preferences lie in the Winter months?
To start, 84% of survey participants enjoy the holiday entertainment options available. Whether it's the music, the movies, or something else, it's easy to love the entertainment options this time of year and the Mobee users agree! What did they say their favorites were? Well, Movies take the cake at 44%, followed by music at 33%, then TV shows and holiday specials at 18% and finally, 2% of people prefer holiday plays.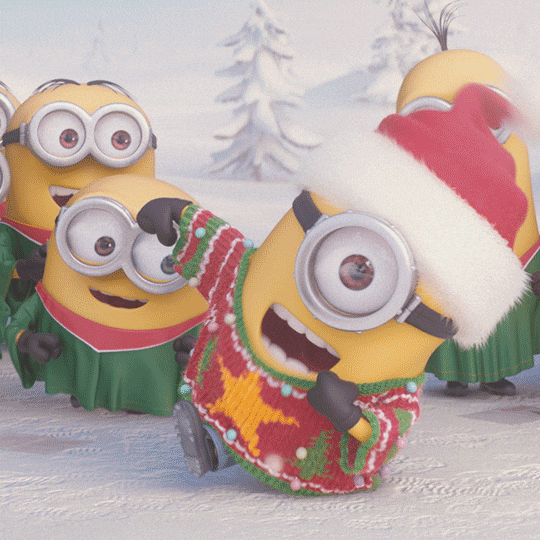 Decorations
From candles to wreaths to outdoor lights and more, there's no shortage of decorations during the winter holidays. These can help you get in the holiday spirit. Some holiday decorations can even be a fun family activity to set up, like decorating a Christmas Tree or making snowmen.
Overwhelmingly, 77% of survey participants agree that they'll either be buying or setting up holiday decorations this year. Some of the most popular items are:
Lights (65%)
Christmas/holiday tree (63%)
Ornaments (52%)
Stockings (41%)
Wreath (41%)
Candles (34%)
Garland (32%)
Outdoor decorations (30%)
Interestingly, while a large majority of survey participants plan on buying or setting up decorations, this is also the category that they plan on spending the least amount of money in. With the majority (21%) planning to spend between $30-50, followed by $15-30 (18%), $1-15 (18%), $50-75 (17%), $100+ (14%) and lastly, $75-100 (11%).
Infographic
Here's a fun visual look at the most interesting information that we found from the "Happy Holidays" Mission. Check it out!
Closing Thoughts
So, there you have it. The Winter holiday celebrations are a great time to bond with friends and family. Whether you plan on having a ton of food, presents, decorations, and more, I think we can all agree this is a great time of year to spread happiness and love.
I hope you all got to take advantage of your Mobee rewards during this holiday shopping season. Enjoy the holidays, everyone!
Do you want to make money from your phone? Mobee pays you in rewards to shop at your favorite stores and retailers. Check us out on our website, the iTunes Store and the Google Play store today!