Mobee Rewards are the most popular feature within the app. There's a huge selection for you to choose from after you've completed your Missions and earned your points. It's no surprise rewards are so popular either, after all, they are the main reason you use Mobee (am I right?)
Because rewards are so popular, it's no surprise that there are a lot of questions about them. Today, I'm going to go over your most pressing questions, clear up any confusion, and more.
Earning Rewards
This section may seem very straight-forward, but earning points is an important piece of the process. By completing Missions you'll earn points that can be used towards Mobee rewards. But, that's not all you can do to earn your Mobee points. We have various contests, referral points, bonus points, and more to help you earn your rewards faster. It's only a matter of finding these opportunities and taking advantage of them while they're available.
The best places to look to stay up-to-date on our point opportunities are through Mobee emails and the Mobee social media pages. Emails will let you know when new Missions are coming, bonus points are available, and if new achievements are coming out. This information could give you the extra boost you need to earn your next reward. Our Facebook page hosts a weekly contest as well. All you have to do is guess a movie title based on emojis and if you're one of the first 10 correct answers, you'll win 50 points in Mobee. 50 points may not sound like much, but it adds up quickly!
Keeping up with Mobee, missions, bonus points, and more can help you earn more rewards every day.
Redeeming Rewards
Redeeming rewards is almost as sweet as using them. There's a huge selection of gift cards to choose from and there's no wrong choice. Be careful though, if you choose a reward that you do not want we can not exchange or cancel that gift card. Be sure you're tapping the right reward before accepting it. You'll be asked multiple times to accept the reward and terms and conditions – this is your chance to double check that you've selected the right gift card!
One question I see a lot asks about error messages with rewards. If you redeem a reward and get an error message, don't continue to redeem that reward. The first thing you should do is close the app fully (both from the screen and background) and reopen it. This will allow the app to refresh and will hopefully resolve any issues you've encountered. Once you open the app again, the first thing you should do is check your balance history to see if any points were deducted. If your points were deducted, then your gift card link should be in your email. What if no points were deducted? Well, if no points were deducted then you can try to redeem the reward again. If you continue to get an error message, send the Mobee team an email about the problem.
Using Your Rewards
Using your Mobee Rewards is easily the best part of the reward process. When it comes to this part of the reward process, you'll want to be sure to read the terms and conditions for your rewards. These will typically give you an idea of where you can use your rewards (online or in-store) and more. Your reward link will also provide you with a lot of valuable information about how to use the reward, checking the gift card balance, how to activate the reward and more.
If you run into issues activating any of your rewards the best thing to do is contact our reward vendor at support@virtualrewardcenter.com. They will be able to give you the most up-to-date and helpful information about any issues you may be having with your rewards. If they're not able to assist you, then you should contact us.
Once your reward is activated and ready to go, you're ready to start spending those gift cards!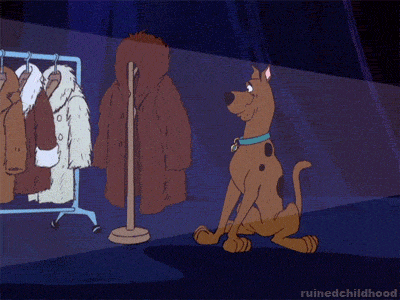 Closing Thoughts
Rewards are the biggest benefit for you to use Mobee. Because of that, we're always looking for different ways to add to our reward list and improve upon them. Our goal is to remove as many issues from this process as possible. To do that, we'd recommend following the tips and tricks in this blog for the best experience redeeming and using your Mobee rewards.
If you have any ideas to help us improve our rewards process, send them to support@getmobee.com! We'd love to hear your ideas and see if we can make them a reality. Because we work with a third-party vendor, not all suggestions will be viable, but we'll do our best to help make our reward center the best it can be.
Do you want to make money from your phone? Mobee pays you in rewards to shop at your favorite stores and retailers. Check us out on our website, the iTunes Store and the Google Play store today!