The Mobee blog began in March 2018. Since it's beginning, it has been a great resource for the Mobee users for tips and tricks, interesting information, insights, and so much more. With 2018 quickly coming to an end, I decided to take a look at the best of the current Mobee blogs. Which blogs… were the most helpful? …got the most shares?  …did you all love?
I've created a list of the best of the best blogs posts we've created during this year. Take a look back at the information that was the most helpful, interesting, and more as we take a walk down memory lane.
My Favorite Blogs
There are so many Mobee blogs that I love. The posts that I found most interesting and that I learned the most from were:
Most Shared Blogs
Now we're going to take a look at which blogs got the most shares. The top 3 blogs are listed below. Do you agree with their ranking?
Why Do We Refuse Mission Results?: This post is the most shared from the Mobee Blog. It's no surprise you all love this blog. Written by our Validation team, they give you some insights on what they're looking for from your Mobee Missions. In addition, they explain why Missions are refused. You don't want to miss this blog!
How Do Missions Get to My App?: This post tied for second place for most shared. Written by Jeff, a member of our operations team, you get a first-hand look at how Missions are created. Check it out for amazing information about Mobee.
We've Brewed Up a New Mission for You: This blog is our other second place winner. In this blog, I gave you a ton of information on a newly created Mission. I included tips, tricks, examples, and more so more of your Missions might be approved.
Mystery Shopping Tips for Top Earners: Coming in third is another amazing Mobee blog. In this one, I give you tips and tricks to become a top earner for Mobee. If you want to become a top earner, check this blog out and our part two!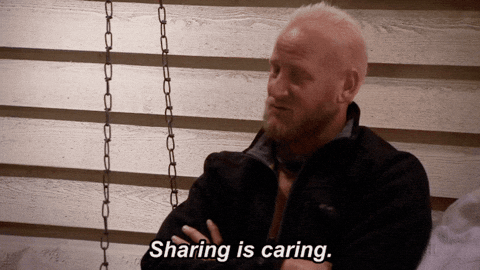 User-Written Blogs
Some of my favorite blogs have been written by our Mobee users. I love reading their insights and Mobee experiences and sharing those with the rest of the Mobee users. The best part about these blogs is anyone can be a Mobee blog guest post writer! Send us a message for more information. For now, here are some of the best user-written blogs.
How I Turn Everyday Errands into Extra Cash: This was the first user-written blog posted on the Mobee blog. It gives you a look at how Mobee can help turn everyday errands into extra cash. In addition, the author gives insights into other apps that can be used with Mobee to increase those funds.
What Mobee (and Honey Points) Means to Me: This blog is fantastic. The author gives a ton of details on how he uses Mobee to earn and save money. He shows you how he turns Mobee opportunities into vacations, money security, and more.
The Scavenger Hunt Across the City: This blog shows us how Mobee can be used as a "scavenger hunt" looking for displays, products, and more. The author also includes her personal tips and tricks for completing Mobee Missions.
Most Helpful
The best blogs are those that were able to provide the most insights to our users. These are the blog that I thought had the most and best information for you all. The blogs that gave you information on anything from earning points to completing Missions. Here are the most helpful blogs of 2018 (in my opinion at least…).
A Picture Is Worth 1000 Words: This blog is great because it gives you both good and bad examples of images that we're looking for in your Missions. Not only were there plenty of examples, but there was also a great explanation of why each photo was either good or bad.
[VLOG] The First Mobee Q+A Video!: What could be more helpful than a video answering the most asked questions Mobee gets? Here you'll find a 4-minute video answering some of the top questions our users have with a written layout of the questions and time in the video that you'll find each question and answer. It doesn't get better than that!
Why Do We Refuse Mission Results?: Mission refusals can be very frustrating and often leave our users wondering why their Mission was refused. This blog is great because it lays out the main reasons why we refused Missions and more from our validation team themselves! Check it out so you can avoid some of the biggest mystery shopping issues!
Conclusion
It has been a great year (so far) for the Mobee blog. I've got a lot of new and exciting topics, content and more coming soon. We'll be sharing your holiday insights, bringing you the tips and tricks you need, and so much more. The Mobee blog is a resource for you to learn and hopefully become a top earner with us.
Have you written a post for Mobee? The user-written blogs are my favorite to read. If you want to get in on the fun, send us a quick message for more information! I'd love to read your topic ideas, drafts, and more to see if they'd be a good fit for the Mobee blog.
Do you want to make money from your phone? Mobee pays you in rewards to shop at your favorite stores and retailers. Check us out on our website, the iTunes Store and the Google Play store today!