5 Must-have Traits of Successful Mystery Shoppers
This blog was written by Sarah Jacobs.
We all know that the retail industry is about what people want and need. But, how do businesses know what you want? To understand what you, the consumers want, It's important for you to be in a company's ear's providing new insights. There should always be evolving and constant improvement within a business that is beneficial for both the business and the consumers. Many companies know that success lies in having higher quality products, improved customer satisfaction, and better customer service. This is where mystery shopping comes into play.
Mystery shopping is a tool used by market research companies, and by the companies and brands themselves. Mystery shopping Missions are used to measure the quality of service to see if it complies with specific regulations, learn more about your thoughts on certain products, displays and more, or track the "shelf health" and quality of displays and products within a store.
Most companies define the processes and parameters that would increase customer satisfaction while in their establishments. Examples of these parameters could be in how the customers are greeted, how long an acceptable wait time should be for a specific service, and it can even include things like the right room temperature to maximize comfort for potential customers. Every aspect of your in-store experience is thought out by companies, but without your insights, it's difficult to fully understand what you, the consumer, wants and needs.
Mystery Shopping Roots
Since its inception in the early 1940s as a standard practice to measure employee integrity, Mystery shopping has grown and spread worldwide. It is used in a wide range of establishments and industries across the globe. From banks and businesses in Hong Kong to churches in the UK, there is no shortage of mystery shopping. It is also used in retail stores, movie theaters, hotels, restaurants, fast food chains, banks, gas stations, car dealerships, and with the rise of the medical tourism industry, also in health clubs and health care facilities. As the number of viable industries and mystery shopping locations grows, the value of your insights also continues to increase.
Usually, the shoppers are given specific tasks to do, like buying (or eating) a gift or a product, evaluate the staff by asking specific questions, assess product quality and price, find various displays, test demo products, and more. Mystery shoppers will report their findings based on the provided questions and share their insights with Mobee. Often, the shoppers will need to submit photos with their reports to verify their information.
Being a mystery shopper is serious business. It takes a lot of work and time in order to get good pay. While there are many perks, it is still a job that requires skills. Here are the 5 skills top mystery shoppers often have. Check it out!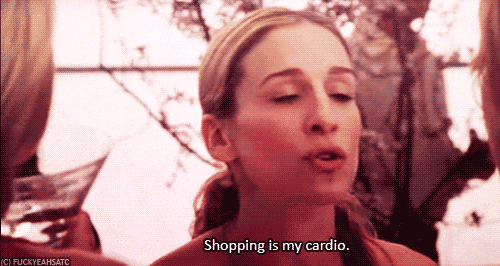 Writing and Communication
It's a must to be able to have good and clear communication skills for this gig. From being able to communicate effectively with the employees in the store to the task of being the shopper. Being able to express properly in words what needs to be communicated is an important skill in getting this job right.
Effectively communicating while doing mystery shopping Missions is extremely important. While you may not always need to speak with an employee, you'll need to clearly share your opinions and ideas in your mystery shopping Misson. More than just communicating, there are a ton of skills that will help you become a top earner.
Detail Oriented
Evaluating a specific business means paying close attention to the small details. In many Mobee Missions, you'll be asked to find specific displays or products. Paying close attention to detail is necessary to complete each Mission. Providing a thorough report that has all of the requirement listed in the Mission requires paying close attention to the details that matter.
Being detail oriented will help you a lot when it comes to mystery shopping. Pay attention to the Mission details, store details, display details, and more and you'll be in great shape to earn your rewards.
Self Motivation
Being a mystery shopper means being responsible for managing time and opportunities. It means having a good work ethic and having the determination to accomplish the task given. All Mobee mystery shopping Missions are completely optional. To become a top earner, it can take a lot of motivation and determination to get to and complete Missions while they're available.
Whether you're motivated by earning gift cards, helping companies and brands that you love, or earning more achievements, self-motivation is the key to becoming a successful mystery shopper. Take it from me, the more Missions you complete, the more you'll earn.
Tech Literacy
Mobee can only be used on a smartphone. Having the ability to use and operate a smartphone is a necessity to complete mystery shopping Missions. Given the growing use of technology in the modern world, I wouldn't be surprised if tech literacy was the most important characteristic of a top mystery shopper in this day and age.
Mobee tries to make it as simple as possible, though, with an easy to reach customer support staff, tips and tricks in their emails and blogs, and more. A basic understanding of technology will take you a long way in the world of mystery shopping. Not to mention, tech literacy will take you far outside of the mystery shopping world too.
Getting Practice
To get ahead in this field, it is important to practice. There are a ton of mystery shopping opportunities available, but some are more difficult than others. As you complete more Missions, you'll gain the experience and skills to become one of our top earners. Every mystery shopper started with one Mission and slowly grew their earnings over time.
If you find that you've had a Mission refused, understanding those mistakes will also be helpful. Learning more about the requirements and demands of each Mission is invaluable knowledge. As the old saying goes, practice makes perfect.
Conclusion
So, have you got what it takes to be a successful mystery shopper? Follow these tips and you'll become one in no time at all. While mystery shopping can have its ups and downs, there are so many benefits. These skills aren't only beneficial for mystery shopping, they can also be used in your everyday life too. These skills can come in handy for everything from practicing a new sport to writing blogs.
Do you want to make money from your phone? Mobee pays you in rewards to shop at your favorite stores and retailers. Check us out on our website, the iTunes Store and the Google Play store today!
Author Note
Sarah Jacobs is an experienced writer who loves creating articles that can benefit others. She has worked as a freelance writer in the past making informative articles and fascinating stories. She has extensive knowledge in a variety of fields such as technology, business, finance, marketing, personal development, and more
Check out her company here: Giftninjas.co