This blog post will address your frequently asked Mobee questions. This includes questions about when you will receive your points, account information, how to contact Mobee, how to appeal Missions, why Missions disappear, and more about points and rewards.
You can use (command + F) to quickly search and see if your question is listed here. If your question is not listed here, please visit Mobee App Support.
First Off, What is Mobee?
Mobee is an app available on the Google Play Store and Apple store that rewards you to visit your favorite stores. Earn rewards by completing questionnaires in stores about your experience and products! When you open the Mobee App, you can find thousands of "Missions" across the U.S. and Canada at a variety of retailers.
Each Mission consists of multiple simple questions and photos while you shop, and approved answers earn points for your work. As you progress, you will unlock achievements. You can then redeem your points for gift cards! Now, onto your more advanced questions.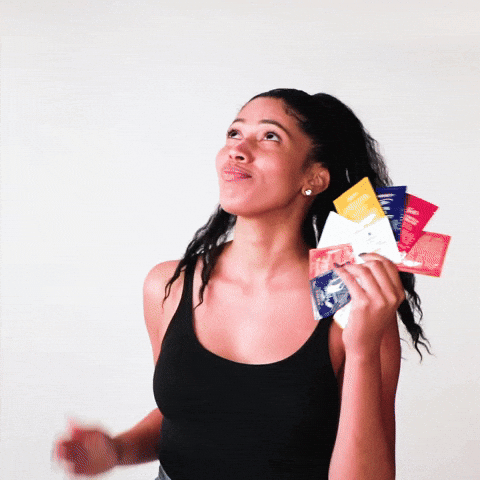 Questions About "When Will I Recieve My Points"
How long does it take for me to get my points? 

After we receive your Mission submission, the next step is to determine if a Mission can be approved. Missions are checked for data accuracy, honesty, date and time of Mission, location and photo clarity. This process takes 24 to 72 hours. 
Sometimes there will be validation delays depending on different reasons. You can reach out to support@getmobee.com for more information. 


How long until my points are available after my Mission is approved?  

Points are credited immediately after Mission approval. 
Questions About Account Information
What information is contained in a Bee Profile? 

Your Bee profile is in the top left corner where you see a Bee and an arrow to the right.  
If your Bee profile contains your Bee ID it will say something like bee1234567) and your email right below it. It will also have a chance for you to edit your personal information including country, gender, ethnicity, and other information.  

If you updated your username then you won't have a Bee ID, and it will just show your username.  

You can also view claimed Achievements here as well.  
Under points earned, you can view your balance history.  
Below that you can see your approved and pending Missions.  


How can I delete my account?  

To delete your account, you will need to email your request to support@getmobee.com or send your request through the Mobee app. 


How can I update my email address in my Mobee account? 

If you opened your Mobee account with a combination of email & password, you will need to submit a request to support@getmobee.com or through the Mobee app. 
If you opened your Mobee account with Facebook Connect you will need to update the email address in your Facebook account.

IMPORTANT: You need to take a screenshot reflecting this change and send your request with your screenshot to support@getmobee.com. 
Make sure you update your Facebook account with your new email address before reaching out to Support.  


Can Mobee terminate my account? 

Yes. Here are some common reasons why we would:  

More than one attempt to enter fraudulent data in a Mobee Mission will result in account termination. 
If you have more than one Mobee account. Bees can only have one account per user. All accounts linked to one user will be terminated.
Also, if you received a W9 form or T4 (for tax purposes) you must complete it and send it back to Mobee. If you fail to return this form your account will be terminated.  


Can I be taxed on my earnings? 

Yes. Started in the tax year of 2014, Mobee issues Form 1099-MISC to all United States based Bees who have earned more than $600 in Mobee gift card rewards. We will contact all Bees who have earned $600 or more at the end of the year with instructions and all necessary paperwork. 
Canadian users that redeem $500+ will receive a T4A form.  
For more information visit "Do I have to pay taxes on my earnings?"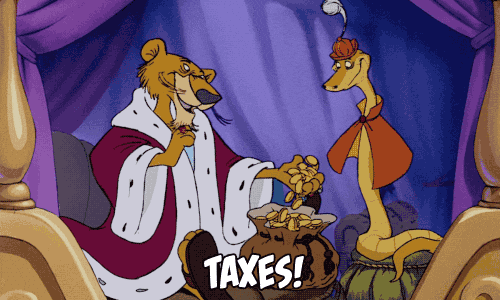 Questions About Signing In With Apple
Apple recently updated their app submission guidelines. Now, all apps that offer another third-party sign-on system, such as Facebook, are required to also offer "Sign in with Apple." 
Questions About Contacting Mobee
Is there a phone number or chat that I can use to contact support? 

No. Please know that any requests or questions should be sent to support@getmobee.com or through our app under "Open a Support Ticket" on the right-hand side. 
You can also contact us via direct message on Facebook or Instagram for a faster reply, usually within a business day depending on the volume of messages. When messaging us on social media including your email from your Mobee account in your message.  
Questions About Appeals
How long would it take to get my appeal reviewed?

After you complete a Mission, it becomes "pending" and lands in our validation queue. It is then checked for data accuracy, honesty, date and time of the Mission, location and photo clarity.
If your mission is refused, you'll receive an email with the reasons behind our decision as well as tips for what we're looking for, our clients' expectations, and additional resources to help you next time.
If you disagree with our reasons for refusing a mission, you can appeal the decision by replying to the refusal email. We'll submit your appeal for review.
You can expect to hear back from us within 5-7 business days about whether your appeal got accepted/denied.
Questions About Missions
Why do Missions disappear?

There are multiple reasons. Often, it will happen when a Mission has been completed by another user.
Sometimes, it will also mean that our Mission has received the total number of responses needed at that time.

Are my Mission responses being used if my Mission was refused?
I'm confused about terms used in a Mission.
Questions About Rewards and Points
Can I cancel my reward after I redeemed it?  

No. Unfortunately, we cannot cancel or exchange a reward. 


Can my rewards expire?  

Yes. Most of the rewards have an expiration time frame. It depends on the gift card you redeem. We suggest checking the gift card terms of use or GC information. 


Can my points expire? 

Yes, points expire after six months of not using the app.  


How much are Mobee points worth? 

Every 100 Mobee points are worth 1 USD.  
Other Resources that You Might Find Interesting
We are here to help. If there are any other questions that you have, don't hesitate to reach out to support@getmobee.com. Or via Facebook or Instagram messages. You are a valuable member of the community, and we look forward to serving you in the future.