The end of the month is a great time to get prepared before you flip the page on the calendar. Here are 10 steps to take at the end of the month to ensure that you start off the new month strong.
No. 1: Review Your Finances
Start by looking at your spending. If you went over budget, consider ways to cut back on expenses. If you went under, you might be able to save more money. This is also a good time to plan for large expenses coming up.
Next, make sure to put in a plan to pay off student loans, credit cards, medical bills, car payments, and other debt. Remember to stay on track with your emergency fund and retirement.
After that, review all the subscriptions that you have. If you haven't used them in over two months, it might be time to end them. Some common subscriptions include gym memberships, audiobooks, Netflix, Hulu, and personal finance apps. You can use an app like TrueBill or Trim to monitor all of your subscriptions.
Lastly, try reading blogs and/or listening to podcasts on personal finance. Here are the best personal finance blogs and the best personal finance podcasts. They make for great reads and listens while you are commuting.
No. 2: Declutter Everything
Decluttering your mind and home will make you more productive in the new month. Here are a few tips on how to declutter your home.
When it comes to cleaning your mind, try writing down all of your frustrations on a piece of paper and then shred it. This is a great way to move on from past troubles.
When it comes to technology, clean out your e-mail and phone. You should start by unsubscribing and deleting e-mails that you didn't open. Next, delete all the screenshots, apps, and extensions that you don't use on your computer and your phone. Finally, unfollow podcasts, Youtube, Facebook, Instagram, and Pinterest pages that you don't watch regularly.
Last but not least, clean out your car, wallet, backpack, and purse. Vacuum out your car and take your car to the car wash. Your wallet, backpack, and purse (if you have one) will likely have unnecessary receipts and other items that you can throw away.
No. 3: Set Goals for Next Month
Breaking down your yearly goals into monthly goals can make them more manageable. A few different areas where you should set goals include finances, relationships, health, and spiritual life.
Your goals should be SMART goals, specific, measurable, attainable, realistic, and time sensitive. Here are more ideas on how to set goals.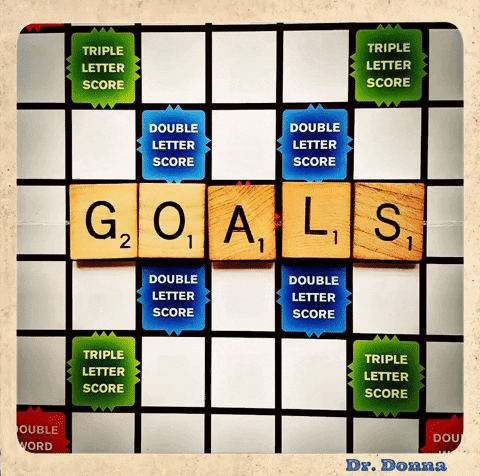 No. 4: Send Messages to Those You Love or Care About
There's nothing better than receiving a nice message from someone you care about. The great news is that you can be that person to somebody. Whether it be a friend, family member, colleague, or acquaintance, you can send them an email, text, social media message, or call. On Instagram, a nice 15-second video will have you top of mind for those you care about most.
No. 5: Set up Your Calendar
Add important dates to your calendar. Remember to add appointments, birthdays, and bill due dates.
Be sure to also add time for reflection, self-care, and personal development. If you are looking to learn a new skill, consider LinkedIn Learning, Udemy, Udacity, Coursera, and EdX.
You should also plan something to look forward to, whether it be a night out with friends, a weekend trip, or quality time with your family.
Lastly, make sure to put enough time in your day for exercise and sleep. If you don't get enough sleep and exercise, you will find that your productivity will start to decrease. That will start to carry over into other areas of life.
No. 6: Check the Mobee App for New Missions
Our favorite thing to do at the end of the month, naturally, is to prepare for more Mobee Missions. Many brands and retailers like to start new campaigns at the beginning of each month. So be prepared for more Missions available in the Mobee App at this time. And of course, you can complete Missions that are still active as well.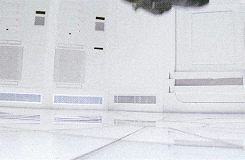 No. 7: Write Down Things You Are Happy About
It can be very easy to spend a lot of time thinking about all the things that you don't have. Instead, take the time to reflect on what you're grateful for. This will help you be happier. You should always aspire to do and achieve more, but don't forget to celebrate the wins along the way.
No. 8: Create a New Morning Routine
It can be hard to maintain a solid morning routine over a long period of time. The end of the month is a good time to readjust your schedule. You might find that you need to go to bed earlier so that you can wake up easier. Or you might want to wake up early so you can get some exercise in before work. Here are nine small morning habits that will make your day better.
No. 9: Meal Prep and Prepare a Grocery List
Preparing your meals in advance can save you a lot of money. You can purchase all your perishable foods weekly, but you can likely buy the rest of your non-perishable items on a less frequent basis.
Here's our blog on how to save money on groceries. Two tips for grocery shopping are eating before you go and having a list of items that you want to buy in advance.
Here are some strategies on how to meal prep. You can also consider trying a grocery subscription box, or a meal kit service if you want to save time. Preparing meals will save you money on food delivery and can be better for your health.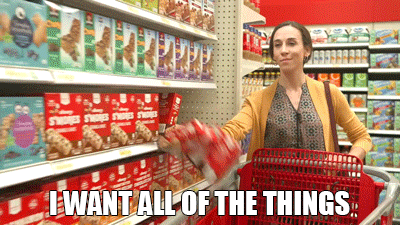 No. 10: Reward Yourself
Don't forget to congratulate yourself on getting through the month and accomplishing your goals along the way. If you use the Mobee App, cash out for a Mobee reward!
Reflecting on everything that happened in the past month will help you stay on track to reach your personal goals. Even if you didn't have the most productive month, you still were able to make it through! We wish you the best in the next month!
The end of the month is a great time to think about achieving a work-life balance and improving your credit score. As well as making more money with a side hustle and positing yourself to get a raise.